Click here if you are having trouble viewing this message.

The aquisition of P.V. Supa and 2CQR has empowered the Lyngsoe product line to help your library work smarter and more safe post COVID. Is your library corona compliant? We are ready to help you!
Lyngsoe Intelligent Return Self™
Returning materials does not take more than just placing the item on the shelf. Anywhere. That's it. No more queues, no more waiting in line. Five seconds and all contents are read.
Lyngsoe Self-operated Library™
Safe and secure 24/7 access to library services - a service that allows library users to gain access to the library's facilities when it suits them.
Installations during COVID-19
We are still installing book sorting solutions worldwide despite the spread of the COVID-19. Most recently, our professional installation team has installed a Sort Mate™ 2000 at the Gothenburg Library in Sweden. 
Our US team has installed a new locker system in Arapahoe county Library system in Colorado. The Lyngsoe lockers allows patrons to have access to books 24/7. Do you want to learn how our lockers can help your library reopen after COVID-19 more safely? 
New webinar with Auckland Libraries
Did you miss the webinar Floating Collections - is it worth it? Catherine Leonard and Karen Harbers dicussed advantages and problems in floating collections. Watch the recording on-demand when it suits you. 
Working For Smarter Libraries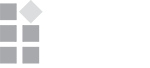 Click here to unsubscribe or to change your Subscription Preferences.