Click here if you are having trouble viewing this message.
Traction Summit 2022 is coming to Charlotte, NC, and on-demand, July 26-27, 2022. The 2022 theme is "Sustainability in Tires: From Materials to Aftermarket." Visit the agenda >>> to meet the speakers from GM, Momentive, Bridgestone, Michelin, Pirelli, Discount Tire, Tyrata, Smithers, Carbon X, Department of Toxic Substance Control, and many more!
Keep reading to hear early insights from speaker Aaron Franklin, CTO of Tyrata. In this interview he discusses the importance of sustainability, and delves into Tyrata's  IntelliTread® Drive-Over System (DOS™), which uses wireless signals to measure tread depth as a vehicle drives over the speed bump-like system.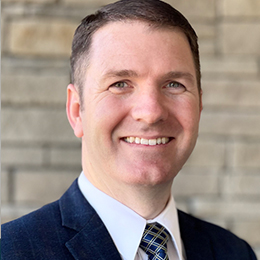 Aaron Franklin, CTO, Tyrata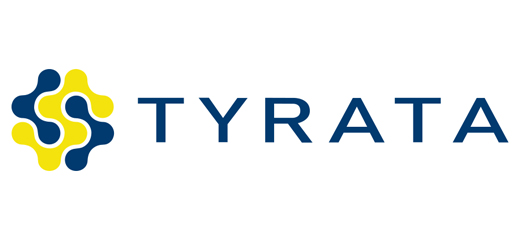 "I'm looking forward to the productive discussions and perspectives that always manage to surface at the Traction Summit! There is considerable opportunity for the industry to improve sustainability of tires and I am looking forward to sharing the latest evidence for Tyrata's IntelliTread DOS providing such a solution."
Why have you decided to present at Traction 2022?
I've now been in the tire sensor field for about 5 years and the Traction Summit was the first conference in the tire space that I attended. Each time I have attended the Traction Summit I have found an engaging audience comprised of representatives from nearly every major tire company and other stakeholders in the industry. Considering this year's topic of "Sustainability in Tires" and its alignment with the sustainability advantages we have already been able to show with our DOS tire tread monitoring solution, it was a really easy decision to make to attend this year!
READ MORE >>>
Can you tell us about your work at Tyrata?
Tyrata started with the invention of a sensor that is placed on the inner liner of tires and uses wireless signals to measure the tread depth. . . . customers wanted a solution for tire tread monitoring that did not require installation within the tire. In response, we developed the IntelliTread® Drive-Over System (DOS™), which uses wireless signals to measure tread depth as a vehicle drives over the speed bump-like system. Our DOS solution is now deployed in a variety of customer sites all over the world. . .READ MORE >>>
Why is this meeting and the topic of sustainability
important to the industry?
Considering the environmental impact the tire industry has from rubber consumption alone, there is a pressing need for improved sustainability. Using first-of-its-kind analytics from tire tread monitoring data obtained with the IntelliTread DOS, we've been able to show that extending tire life by as little as 12% can result in a reduction of 350kg CO2e per vehicle per year. . .
Please provide insight into your presentation, "Case Study on Sustainability
Using Tyrata's Drive-Over System for Tread Wear Monitoring."
I think most people not directly connected to fleets would be surprised to learn that nearly all of them rely on periodic manual measurement (inspections) of tire tread rather than continuous monitoring. We've now shown that implementing an autonomous tread monitoring technology like the DOS allows fleets to shift from preventative maintenance to predictive maintenance. . .READ MORE >>>
What are some of the industry barriers preventing progress and how does Tyrata address them?
Many fleets having been operating by a fixed preventative maintenance model for many years and done great work by it; others are growing so rapidly that it can be difficult to focus enough on the problems with their tire monitoring strategies to pursue transformative solutions. Tyrata is addressing these barriers by demonstrating the distinct advantages of implementing an autonomous tread monitoring solution for a variety of diverse fleets. . . READ MORE >>>
Meet all the 2022 Speakers
Traction pricing is tiered - the earlier you register, the more you save! Register by April 28, 2022 to save $400.
In-person and on-demand* options available.
*On Demand registration ticket will include recordings of each presentation, access to the conference app and online platform, as well as any PDF documents from presenters that have been deemed shareable. No live streaming will occur with this registration ticket.
Reach your target audience and leave the conference with fresh industry contacts and new business opportunities. Email KLewis@smithers.com.
Smithers  |  425 West Market St., Akron, Ohio 44313 USA  | info@smithers.com
To update your subscription preferences or unsubscribe please click here. To find out more about the legal basis on which we collect and use data about you, and the safeguards we put in place to protect your data,  see our updated Privacy Policy.