Click here to view this email in your browser.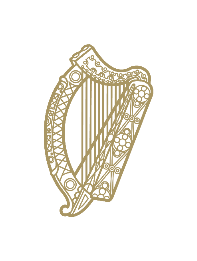 Das Irische Monatsbuch 
November 2022
 A monthly round-up newsletter from the Embassy of Ireland in Berlin 
Ein monatlicher Überblick der Botschaft von Irland in Berlin
Fáilte
Tá súil againn go mbaineann tú taitneamh 's tairbhe as an eagrán seo den Mhonatsbuch.
Welcome!

We hope that you enjoy this month's edition of the Monatsbuch.
 
As always, please feel free to send the Monatsbuch on to anyone you know in Germany with an interest in Ireland and encourage them to sign up for our mailing list by sending an email to the RSVP address.
 
If you are involved in an event with an Irish connection anywhere in Germany, please let us know by emailing the RSVP address by the 25th of the month and we will do our best to include it in the next month's edition of the Monatsbuch.
Willkommen!

Wir hoffen Sie genießen diese Ausgabe des Monatsbuchs.
Sie können wie immer das Monatsbuch gerne an alle Ihre Bekannten und Freunde, die ein Interesse an Irland haben, weiterleiten und diese ermutigen, sich in unsere Verteilerliste eintragen zu lassen, indem sie eine E-Mail an die hier genannte RSVP Adresse schicken. 
Sollten Sie in Deutschland mit Veranstaltungen mit einem Irland-Bezug zu tun haben, so lassen Sie uns das gerne bis zum 25. des Vormonats über unsere RSVP Adresse wissen. Wir werden uns bemühen, Ihre Veranstaltung in der entsprechenden Ausgabe zu berücksichtigen.
German Irish Vampire Festival
2nd - 8th November
An Exposition of the vampire from Dracula to Nosferatu
To commemorate the 125th anniversary of the publication of Irish novel Dracula, and the 100th anniversary of the release of it's adaptation, the German expressionist film Nosferatu, the Embassy of Ireland in Germany brings to Berlin a festival to explore this cultural phenomenon - a unique link between Germany and Ireland.
Featuring exhibition, screenings, talks, and live music. 
See the full programme here. You can register for all events here.
German Irish Vampire Festival
2. - 8. November
Eine Darstellung des Vampirs von Dracula bis Nosferatu
Anlässlich des 125. Jahrestages der Veröffentlichung des irischen Romans Dracula und des 100. Jahrestages der Veröffentlichung seiner Verfilmung, der deutsche expressionistische Film Nosferatu, veranstaltet die irische Botschaft in Deutschland in Berlin ein Festival zur Erforschung dieses kulturellen Phänomens - eine einzigartige Verbindung zwischen Deutschland und Irland.
Es gibt eine Ausstellung, Filmvorführungen, Vorträge und Live-Musik.
Nähere Informationen finden sie hier und das volle Programm hier.
Science Week
ONLINE EVENT: 'MAKE' YOUR TRANSITION – TOGETHER
4th November
Research and innovation are key to the continued development of our society. Given the global challenges we are facing, this online event discusses how research and education can contribute to a sustainable future.
This one-hour virtual session will be led by CONFIRM, the Science Foundation Ireland funded research centre for Smart Manufacturing based at the University of Limerick, Ireland.
The focus of the session will be to discuss how CONFIRM plans to tackle the sustainability issues facing society through both its Research and Education & Public Engagement (EPE) programmes, through the lenses of social, economic, environmental and human sustainability.
The event will conclude with a keynote address from Prof. Raji Jayaraman – Associate Professor of Economics and the Academic Director of the FUTURE institute for Sustainable Transformation at ESMT Berlin, entitled "Economic Inequality and Social Justice".
Audience Q&A and discussion will be facilitated following the presentations.
This is a digital event. If you would like to attend, please book your spot here. Access to the event will be provided after registration by the organiser. Please do not share the link you receive from the organiser as this is unique to you!
Science Week
ONLINE VERANSTALTUNG: 'MAKE' YOUR TRANSITION – TOGETHER
4. November
Forschung und Innovation sind der Schlüssel für die weitere Entwicklung unserer Gesellschaft. Wie können Forschung und Bildung angesichts der globalen Herausforderungen, vor denen wir stehen, zu einer nachhaltigen Zukunft beitragen?
Diese einstündige virtuelle Sitzung wird von CONFIRM geleitet, dem von der Science Foundation Ireland finanzierten Forschungszentrum für Smart Manufacturing an der University of Limerick, Irland.
Im Mittelpunkt der Sitzung steht die Frage, wie CONFIRM die Nachhaltigkeitsprobleme, mit denen die Gesellschaft konfrontiert ist, durch seine Programme für Forschung sowie Education & Public Engagement angehen will.
Den Abschluss der Veranstaltung bildet eine Grundsatzrede von Prof. Raji Jayaraman, Professor für Wirtschaftswissenschaften und akademischer Direktor des FUTURE-Instituts für nachhaltige Transformation an der ESMT Berlin, zum Thema "Wirtschaftliche Ungleichheit und soziale Gerechtigkeit".
Im Anschluss an die Präsentationen können die Zuhörer Fragen stellen und diskutieren.
Die Veranstaltung findet online statt. Wenn Sie teilnehmen möchten, buchen Sie bitte hier Ihren Platz. Der Zugang zur Veranstaltung wird nach der Anmeldung durch den Veranstalter bereitgestellt. Bitte geben Sie den Link, den Sie vom Veranstalter erhalten haben, nicht weiter, da er nur für Sie bestimmt ist!
Science Magic
11th November
On 11th November, the Embassy of Ireland in Berlin will host a very special treat for children and their parents alike. The award-winning Irish Comedian and Scientist Donal Vaughan will bring his comedy children's show "Science Magic" to the Embassy on Friday, November 11th at 5pm.
In Science Magic, Donal Vaughan enters the magical world of science together with his audience. Forget Harry Potter, Donal is the real wizard. He will show you how to put a skewer through a balloon without popping it, mix potions to create your very own volcano, set paper on fire without burning it, turn water upside-down without spilling it, conjure an invisible force to blow out a candle, make a cola bottle explode in a fountain and more. Always exciting, sometimes messy, learn about magnetism, pressures, density, force, chemical reactions, the fire triangle, acid & bases, static electricity. And laugh your pants off while you do it. The best part is that through the show every child can become a science wizard, recreate the tricks at home and amaze their family and friends.
Treble-award winning Irish comedian and science communicator Donal Vaughan started comedy in 2012 and hasn't looked back since. The Dublin-based comic gigs all over Ireland and regularly crosses the water to gig in the UK and sometimes even further afield.
When not making fun of himself, the BSc Zoologist jests about science and the Natural world. "His hilarious and informative takes on science are why he's a favourite." Bright Club Dublin
Please register here for the event.
Science Magic
11. November
Die Botschaft von Irland in Berlin bietet Kindern und ihren Eltern am Abend des 11. November ein ganz besonderes Vergnügen: der preisgekrönte irische Comedian und Wissenschaftler Donal Vaughan bringt am Freitag, den 11. November, um 17 Uhr seine Comedy-Kindershow "Science Magic" in die Botschaft.
In "Science Magic" taucht Donal Vaughan gemeinsam mit seinem Publikum in die magische Welt der Wissenschaft ein. Vergesst Harry Potter, Donal ist der wahre Zauberer. Er zeigt euch, wie man einen Spieß durch einen Luftballon steckt, ohne ihn platzen zu lassen, wie man Zaubertränke kreiert, um einen Vulkan zu erschaffen, wie man Papier in Brand setzt, ohne es zu verbrennen, wie man Wasser auf den Kopf stellt, ohne es zu verschütten, wie man eine unsichtbare Kraft herbeizaubert, um eine Kerze auszublasen, wie man eine Colaflasche in einen Springbrunnen explodieren lässt und vieles mehr. Immer spannend, manchmal chaotisch, lernt ihr etwas über Magnetismus, Druck, Dichte, Kraft, chemische Reaktionen, das Verbrennungsdreieck, Säuren und Basen und statische Elektrizität und lacht euch dabei auch noch kaputt. Das Beste daran ist, dass jedes Kind durch die Show zu einem Wissenschaftszauberer werden kann, der die Tricks zu Hause nachmacht und seine Familie und Freunde verblüfft.
Der dreifach preisgekrönte irische Komiker und Wissenschaftskommunikator Donal Vaughan begann seine Karriere in 2012 und hat seitdem nicht mehr zurückgeschaut. Der in Dublin lebende Comedian tritt in ganz Irland auf und überquert regelmäßig die See, um im Vereinigten Königreich und manchmal sogar noch weiter weg aufzutreten.
Wenn er sich nicht gerade über sich selbst lustig macht, scherzt der studierte Zoologe über die Wissenschaft und die Welt der Natur. "Seine witzigen und informativen Ansichten über die Wissenschaft machen ihn so beliebt. Bright Club Dublin
Die Veranstaltung wird auf Englisch stattfinden.
Bitte melden Sie sich hier für die Veranstaltung an.
The Late Late Toy Show public viewing
25th November
The Late Late Toy Show has long been a staple in the diaries of many Irish families and is often seen as the true start of the Christmas season. Embassy staff still fondly remember the screening of the Toy Show at the Embassy in 2019 and we would thus love to recreate these memories with all of you this year.
We will host a live Late Late Toy Show Screening in Berlin on November, 25th from 9:30 pm onwards. The venue will be made public closer to the time on our social media channels and you can register your interest here to be kept up-to-date.  
The Late Late Toy Show 
25. November
Die Late Late Toy Show ist seit langem ein fester Bestandteil in der vorweihnachtlichen Planung vieler irischer Familien und wird oft als wahrer Beginn der Weihnachtszeit angesehen. Wir alle hier in der Botschaft erinnern uns immer noch sehr gerne an die Vorführung der Toy Show in der Botschaft im Jahr 2019 und wir würden diese Erinnerungen dieses Jahr gerne mit euch allen wieder aufleben lassen.
Wir werden daher am 25. November ab 21:30 Uhr ein Live-Screening der Late Late Toy Show in Berlin veranstalten. Der Veranstaltungsort wird zeitnah auf unseren Social-Media-Kanälen bekannt gegeben und Sie können sich hier anmelden, um auf dem Laufenden gehalten zu werden. 
To Be Irish – Gifting and Event Guide
1st November
The To Be Irish initiative plans again this year to produce Gifting and Events guides to amplify and celebrate Irish craft, community initiatives, seasonal traditions and culture on a national and international level.
Gifting and Event registration is free and open to makers and creators from around the world with a clear connection to Ireland. 
The Gifting Guide on ToBeIrish.ie showcases beautiful Irish designed crafts and gifts for online and in-person sale. Gift shops and craftspeople interested in being featured should register HERE by 1 November. 
The Events Guide on ToBeIrish.ie will feature Christmas or seasonal events taking place from the 14-25 of December online or in person, in Ireland or abroad. Those interested in being included can register HERE by 23 November.
To Be Irish – Gifting and Event Guide
1st November
Die Initiative To Be Irish plant auch in diesem Jahr die Erstellung von Geschenk- und Veranstaltungsleitfäden, um irisches Handwerk, Gemeinschaftsinitiativen, saisonale Traditionen und Kultur auf nationaler und internationaler Ebene zu fördern und zu feiern.
Die Registrierung für "Gifting and Event registration" ist kostenlos und steht Macherinnen und Machern aus der ganzen Welt offen, die einen klaren Bezug zu Irland haben. 
Der "Gifting Guide" auf ToBeIrish.ie präsentiert wunderschönes irisches Kunsthandwerk und Geschenke für den Online- und persönlichen Verkauf. Geschenkläden und Kunsthandwerker, die daran interessiert sind, in den Geschenkführer aufgenommen zu werden, sollten sich bis zum 1. November HIER anmelden. 
Im Veranstaltungsprogramm auf ToBeIrish.ie werden weihnachtliche oder saisonale Veranstaltungen vorgestellt, die vom 14. bis 25. Dezember online oder persönlich in Irland oder im Ausland stattfinden. Interessenten können sich bis zum 23. November HIER anmelden.
Miniature ambassadors: 100 years of Irish stamps
8th December
A window into Irish History – Stephen Ferguson, Company Archivist and Museum Curator at An Post, the Irish Post Office
Stamps provide a unique perspective on how nations see themselves and, more importantly perhaps, how they wish to be seen. This year marks the centenary of the Irish State and offers an opportunity to trace the evolving nature of Irish nationality from the first overprinted British stamps in 1922, through a rather introspective era of traditional values to the self-confident and cosmopolitan Ireland of today.
Each Irish stamp is not only the culmination of an idea, encapsulating diverse creative, technical and artistic talents, but also a miniature ambassador that represents the ever-changing identity and aspirations of a people – a remarkable achievement for a little piece of coloured paper designed to pay a postage fee!
In this illustrated lecture, Stephen Ferguson, Company Archivist and Museum Curator at An Post, the Irish Post Office, will use stamps, some with German connections, to chart the development of Irish identity from the Fenians to U2.
Join us at the Irish Embassy in Berlin. Please register here.
Miniatur-Botschafter: 100 Jahre irische Briefmarken
8. December
Ein Fenster in die irische Geschichte - Stephen Ferguson, Unternehmensarchivar und Museumskurator bei An Post, dem irischen Postamt
Briefmarken bieten eine einzigartige Perspektive darauf, wie Nationen sich selbst sehen und - was vielleicht noch wichtiger ist - wie sie gesehen werden wollen. In diesem Jahr feiert der irische Staat sein hundertjähriges Bestehen und bietet die Gelegenheit, die Entwicklung der irischen Nationalität von den ersten überdruckten britischen Briefmarken im Jahr 1922 über eine eher beschauliche Ära traditioneller Werte bis hin zum selbstbewussten und kosmopolitischen Irland von heute zu verfolgen. Jede irische Briefmarke ist nicht nur der Höhepunkt einer Idee, die verschiedene kreative, technische und künstlerische Talente in sich vereint, sondern auch ein kleiner Botschafter, der die sich ständig verändernde Identität und die Bestrebungen eines Volkes repräsentiert - eine bemerkenswerte Leistung für ein kleines Stück farbiges Papier, das dazu bestimmt ist, ein Porto zu bezahlen!
In diesem bebilderten Vortrag wird Stephen Ferguson, Unternehmensarchivar und Museumskurator bei An Post, dem irischen Postamt, anhand von Briefmarken, von denen einige einen Bezug zu Deutschland haben, die Entwicklung der irischen Identität von den Fenians bis zu U2 nachzeichnen.
Besuchen Sie uns in der irischen Botschaft in Berlin. Bitte registrieren Sie sich hier.
Lord of the Dance Tour
28th October - 9th November
Running until the 9th November 2022, the Irish music and dance show, Lord of the Dance, will tour throughout Germany, with over thirty shows across the country.
Lord of the Dance is an Irish musical and dance production that was created, choreographed, and produced by Irish-American dancer Michael Flatley in 1996, who also starred in the production for many years. The show weaves Celtic lore, music and dance into a romantic story of good versus evil.
For the past 25 years, Lord of the Dance has dazzled audiences around the world with its unique combination of high-energy Irish dancing, original music and storytelling.
The tour dates and tickets for the German shows can be found here.
Lord of the Dance Tournee
28. October - 9. November
Bis zum 9. November 2022 tourt die irische Musik- und Tanzshow Lord of the Dance mit über dreißig Vorstellungen durch Deutschland.
Lord of the Dance ist eine irische Musik- und Tanzproduktion, die 1996 von dem irisch-amerikanischen Tänzer Michael Flatley kreiert, choreographiert und produziert wurde, der auch viele Jahre lang die Hauptrolle in der Produktion spielte. Die Show verwebt keltische Überlieferungen, Musik und Tanz zu einer romantischen Geschichte von Gut und Böse.
In den letzten 25 Jahren hat Lord of the Dance das Publikum auf der ganzen Welt mit seiner einzigartigen Kombination aus energiegeladenen irischen Tänzen, origineller Musik und Erzählungen begeistert.
Die Tourdaten und Tickets für die deutschen Shows finden Sie hier.
Online poetry workshop
7th November
UCD Library in partnership with Poetry Ireland seeks members of the Irish diaspora in Europe to take part in free online poetry workshops using archival material from the War of Independence and Civil War as creative inspiration. 
Join poet Nessa O'Mahony in a special two hour online poetry workshop, via zoom, to explore your own understanding of, and engagement with, the history of the War of Independence and Civil War. Nessa will be talking about how her own family history inspired her poetry and will be leading participants through some of the stories that have shaped our understanding of this tumultuous period in Irish history. Participants will leave the workshops with an insight into particular events and will have engaged creatively with the historical moment. No prior knowledge or experience necessary.
This workshop will take place from 7-9pm CET on 7 November via Zoom.
Poetry as Commemoration is an initiative of the Irish Poetry Reading Archive at UCD Library and supported by the Department of Tourism, Culture, Arts, Gaeltacht, Sport & Media under the Decade of Centenaries programme 2012-23.
For more information on the project visit this link. 
Workshop Registration link.
Online-Poesie-Workshop
7. November
Die UCD Library sucht in Zusammenarbeit mit Poetry Ireland Mitglieder der irischen Diaspora in Europa, die an kostenlosen Online-Gedicht-Workshops teilnehmen und dabei Archivmaterial aus dem Unabhängigkeitskrieg und dem Bürgerkrieg als kreative Inspiration nutzen möchten.
Nehmen Sie mit der Dichterin Nessa O'Mahony an einem speziellen zweistündigen Online-Poesie-Workshop via Zoom teil, um Ihr eigenes Verständnis von und Ihre Auseinandersetzung mit der Geschichte des Unabhängigkeits- und Bürgerkriegs zu erkunden. Nessa wird darüber sprechen, wie ihre eigene Familiengeschichte sie zu ihren Gedichten inspiriert hat, und die Teilnehmer durch einige der Geschichten führen, die unser Verständnis dieser turbulenten Periode der irischen Geschichte geprägt haben. Die Teilnehmer werden einen Einblick in bestimmte Ereignisse erlangen und sich kreativ mit dem historischen Moment auseinandersetzen. Es sind keine Vorkenntnisse oder Erfahrungen erforderlich.
Dieser Workshop findet am 7. November von 19 bis 21 Uhr (MEZ) über Zoom statt.
Poetry as Commemoration ist eine Initiative des Irish Poetry Reading Archive an der UCD Library und wird vom Department of Tourism, Culture, Arts, Gaeltacht, Sport & Media im Rahmen des Decade of Centenaries Programms 2012-23 unterstützt.
Weitere Informationen über das Projekt finden Sie unter diesen Link.
Klicken sie auf diesen Link zur Workshop-Anmeldung.
Run in the Dark
Pop-up running event 
9th November
The inaugural Run in the Dark Berlin, organised by the Run in the Dark initiative, takes place on 9th November 2022 at 8pm local time. Run in the Dark is now in its 12th year having started in Dublin and grown to include up to 50 cities every year.
This global movement will light up the night as 25,000 people hit the road across the world to complete a 5k or 10k run with the aim of raising funds to help cure paralysis in our lifetime. 
For more information please visit this link. 
Run in the Dark
Pop-up-Laufveranstaltung 
9. November
Der erste Run in the Dark Berlin organisiert von "Run in the Dark initiative", findet am 9. November 2022 um 20 Uhr statt. Run in the Dark findet nun schon im 12. Jahr statt, nachdem er in Dublin begonnen hat und jedes Jahr auf bis zu 50 Städte angewachsen ist.
Diese globale Bewegung wird die Nacht erhellen, wenn sich 25.000 Menschen auf der ganzen Welt auf den Weg machen, um einen 5 km- oder 10 km-Lauf zu absolvieren, mit dem Ziel, Geldmittel zu sammeln, damit Lähmungen noch zu unseren Lebzeiten geheilt werden können. 
Für weitere Informationen besuchen Sie bitte diesen Link. 
Greensleeves Concert
12th November
The German-Irish-English band Greensleves present traditional folk music in its full range: rhythmic reels and jigs to dance along to, loud and happy drinking songs, beautiful and romantic ballads as well as acappella singing. The band consists of Frank McLynn (fiddle) from Co. Westmeath/Ireland, Alison Moffat (accordion, vocals) from Liverpool/GB, and Rainer Cox (guitar, vocals) from Regensburg.
The concert will take place on 12 November at 7 pm at the Alter Wirt, Obermenzing, and is part of the music series on traditional European folk music. The aim of the series is to gain insights into the different styles and influences of music all across Europe. For more information about the concert, visit this Link to their website.
Greensleeves Konzert
12. November
Die deutsch-irisch-englische Band Greensleves zeigen traditionelle folk music in ihrer ganzen Bandbreite: rhythmische Reels und Jigs zum Mittanzen, laute und fröhliche Trinklieder, wunderschöne und romantische Balladen sowie Acappella-Gesänge. Die Band besteht aus Frank McLynn (Geige) aus Co. Westmeath/Irland, Alison Moffat (Akkordeon, Gesang) aus Liverpool/GB, und Rainer Cox (Gitarre, Gesang) aus Regensburg.
Das Konzert findet am 12. November um 19 Uhr im Alten Wirt, Obermenzing, statt und ist Teil der Musikreihe zur traditionellen europäischen Volksmusik. Ziel der Reihe ist es, Einblicke in die unterschiedlichen Stile und Einflüsse der Musik in Europa zu bekommen. Weitere Informationen zu dem Konzert finden Sie unter diesem Link.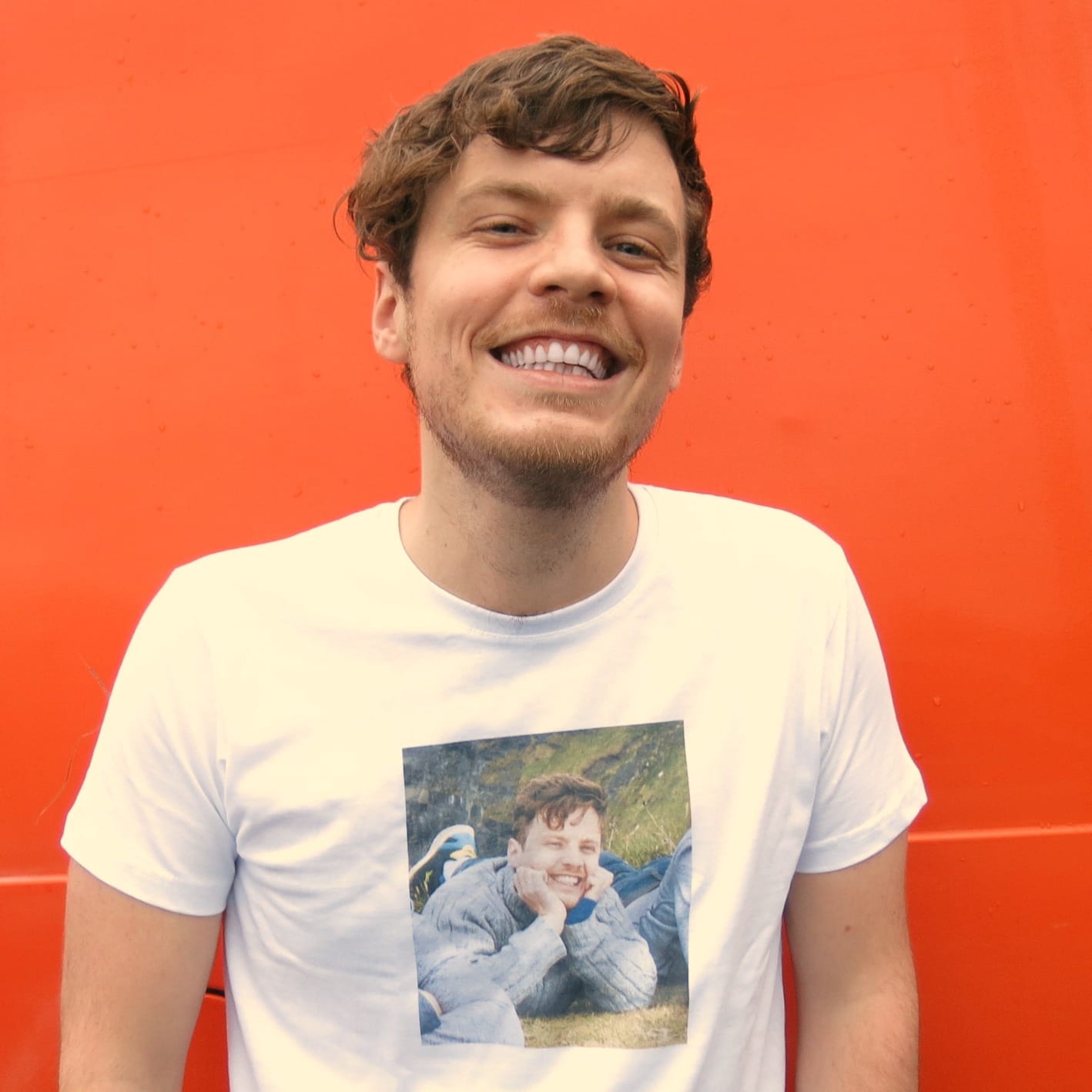 Photo © Dan Wilton
One Final Boss Concert
12th November
Berlin based Irish band One Final Boss will have a release concert on 12th of November in Neue Berta, Berlin, for their brand new EP, "If Therapy Is Good Enough For Tony Soprano, It's Good Enough For Me". The EP was recorded right here in Berlin in Impression Recording by producer Liam Blomqvist of The Flavians. A slightly tongue-in-cheek four track EP, each song is a chapter in the story of someone coming to terms with the idea that maybe seeing a therapist shouldn't be as taboo as he previously believed.
For more information visit this link. 
One Final Boss Konzert
12. November
Die in Berlin ansässige irische Band One Final Boss wird am 12. November in der Neuen Berta in Berlin ein Konzert zur Veröffentlichung ihrer brandneuen EP "If Therapy Is Good Enough For Tony Soprano, It's Good Enough For Me" geben. Die EP wurde hier in Berlin bei Impression Recording von Produzent Liam Blomqvist von The Flavians aufgenommen. Jeder Song ist ein Kapitel in der Geschichte von jemandem, der sich mit dem Gedanken anfreundet, dass der Gang zum Therapeuten vielleicht doch nicht so tabu ist, wie er bisher glaubte.
Für mehr information klicken Sie auf diesen Link.
Irish Folk Festival
19th November
The IFF is more than just a concert. It is a community. Visitors come not only because they will hear exciting music. They come because they also meet like-minded people on the festival evenings with whom they can exchange ideas. Many friendships have been formed through the festival. Between musicians and fans, musicians and musicians (many great CDs are proof of this), the makers of the festival and the fans, but also between fans and fans. You become part of a very fine community.
"Come as a visitor - leave as a friend" is also a good description of the feeling in your heart when you leave the Emerald Isle as a tourist.
The motto of the 49th IFF tour can be summed up in one simple sentence: Come as a visitor - leave as a friend.  This philosophy is behind the metamorphosis that makes the buyer of a concert ticket a friend.
The Irish Folk Festival takes place on 19 November at 8 pm in Berlin.
Tour dates in Germany, Switzerland and the Benelux countries from 13.10.22 - 27.11.22
Irish Folk Festival
19. November
Das IFF ist mehr als nur ein Konzert. Es ist eine Community. Die Besucher kommen nicht nur, weil sie spannende Musik hören werden. Sie kommen, weil sie an den Festivalabenden auch Gleichgesinnte treffen, mit denen sie sich austauschen können. Durch das Festival sind viele Freundschaften entstanden. Zwischen Musikern und Fans, Musikern und Musikern (viele tolle CDs sind der Beweis dafür), den Machern des Festivals und den Fans, aber auch zwischen Fans und Fans. Man wird ein Teil einer ganz feinen Community.
Mit "Come as a visitor – leave as a friend" ist auch das Gefühl im Herzen gut beschrieben, mit dem man als Tourist die grüne Insel verlässt.
Das Motto der 49sten IFF Tournee lässt sich auf einen  einfachen Satz bringen: Come as a visitor – leave as a friend.  Diese Philosophie steht hinter der Metamorphose, die den Käufer einer Konzertkarte zum Freund werden lässt.
Das Irish Folk Festival findet am 19. November um 20 Uhr in Berlin statt.
Tourdaten in Deutschland, der Schweiz und den Benelux-Ländern vom 13.10.22 - 27.11.22
Danceperados of Ireland 
Spirit of Irish Christmas Tour
The enthusiasm for Irish tap dancing is written into the name of this new Irish dance show. Loosely translated from English, it means "the dance crazies". Yes, the Irish just can't stop dancing, singing and playing. It's in their blood.  
Every country has its own special way of celebrating Christmas and Ireland is no exception. The Danceperados bring us closer to the Christmas traditions of the Emerald Isle.
They take us back to a time before the commercialisation of Christmas and the ubiquitous Father Christmas in the Anglo-Saxon and our world. 
As many Irish people then and now had and still have to earn their living abroad, Christmas is always the time of year when all Irish people living abroad strive to get home. They haven't seen their friends and families all year and they are overjoyed to be able to celebrate together. The pubs are packed and whiskey and beer are flowing. A multivision finely tuned to music and dance with winter landscapes and Christmas motifs gives the audience the feeling of being right in the middle of it all - in Ireland, that is.    There are seven events taking place between 03.12.2022 - 18.12.2022 in Germany.
You can find more information here.
Danceperados aus Irland
Spirit of Irish Christmas Tour
Die Begeisterung für den irischen Stepptanz ist im Namen dieser neuen irischen Tanzshow festgeschrieben. Frei aus dem Englischen übersetzt heißt sie "die Tanzwütigen". Ja, die Iren können einfach das Tanzen, Singen und Spielen nicht sein lassen. Es liegt ihnen im Blut.  
Jedes Land hat seine ganz besondere Art und Weise Weihnachten zu feiern und Irland bildet da keine Ausnahme. Die Danceperados bringen uns  Weihnachtsbräuche der Grünen Insel näher.
Sie nehmen uns in eine Zeit zurück vor der Kommerzialisierung der Weihnacht und des in der angelsächsischen und unseren Welt überall präsenten Weihnachtsmanns. 
Da viele Iren damals und heute ihren Lebensunterhalt im Ausland verdienen mussten und müssen, ist Weihnachten immer die Zeit im Jahr, in der alle im Ausland lebenden Iren nach Hause streben. Sie haben das ganze Jahr ihre Freunde und Familien nicht gesehen und sie sind überglücklich zusammen feiern zu können. Die Pubs sind brechend voll und Whiskey und Bier fließen in Strömen. Eine auf Musik und Tanz fein abgestimmte Multivision mit winterlichen Landschaften und Weihnachtsmotiven gibt dem Publikum das Gefühl mittendrin – also in Irland dabei zu sein. Es werden sieben events zwischen 03.12.2022 – 18.12.2022 in Deutschland stattfinden.
Mehr information erhalten sie hier.
Gallery KAM
CALL FOR APPLICATIONS 2022
DEADLINE FOR APPLICATION: 31 December 2022

Gallery Kam, a non-profit art and cultural association, invite applications for the 9th International Painting Biennale Hamburg on a given environmental theme.
National and international professional artists are invited to submit a work of art in the techniques acrylic, watercolour, gouache, oil, tempera or drawing, on the given theme of "Environment in the Ecological Discourse: Sun - Source of Life".
Art Award Gallery KAM:
The prize, endowed with 2,500.00 euros, is donated by a Hamburg company/institution.
This prize is awarded to an artist with the aim of revitalising the art and cultural scene.
Documents and further information can be found here.
Galerie KAM
AUSSCHREIBUNG 2022
BEWERBUNGSENDE: 31. Dezember 2022
 
Galerie Kam, ein gemeinnütziger Kunst- und Kulturverein, schreiben zum 9. Mal die Internationale Malerei Biennale Hamburg zu einem vorgegebenen Umwelt-Thema aus.
Nationale und internationale professionelle Künstler und Künstlerinnen sind eingeladen, sich mit einem Kunstwerk in den Techniken Acryl, Aquarell, Gouache, Öl, Tempera oder Zeichnung, zum vorgegebenen Thema "Umwelt im Ökologiediskurs: Sonne – Quell des Lebens" zu bewerben.
Kunstpreis Galerie KAM:
Der mit 2.500,00 Euro dotierte Preis wird von einem Hamburger Unternehmen / Institution gestiftet.
Mit diesem Preis wird ein Künstler ausgezeichnet mit dem Ziel, die Kunst- und Kulturszene zu beleben.
Unterlagen und weitere informationen können hier abgerufen werden.
Ciorcal Comhrá Stuttgart
A message from organiser, Ciorcal Comhrá Stuttgart.
Bígí linn agus bígí páirteach inár gciorcal comhrá míosúil. Buailimid le chéile gach dara Déardaoin den mhí in O'Reilly's Irish Pub (Reuchlinstraße) ag a seacht a chlog. Is cuma más cainteoir líofa thú nó más mian leat feabhas a chur ar do chuid Gaeilge , tá fáilte romhat. Déan teagmháil linn: ciorcalcomhra0711@outlook.de. 
Come along and join our monthly Irish language group. Every second Thursday of the month, we get together for a chat in Irish in O'Reilly's Irish Pub Stuttgart at 19:00. Whether you are fluent or rusty, you are most welcome. 
Contact us: ciorcalcomhra0711@outlook.de
Facebook: Ciorcal Comhrá Stuttgart
Instagram: @ciorcalcomhra0711
Ciorcal Comhrá Stuttgart
Eine Nachricht von Ciorcal Comhrá Stuttgart.
Kommen Sie und schließen Sie sich unserer monatlichen irischen Sprachgruppe an. Jeden zweiten Donnerstag im Monat treffen wir uns in O'Reilly's Irish Pub Stuttgart um 19:00 Uhr zu einem Gespräch auf Irisch. Egal ob Sie fließend oder eingerostet sind, Sie sind herzlich willkommen. 
Kontaktieren sie uns: ciorcalcomhra0711@outlook.de
Facebook: Ciorcal Comhrá Stuttgart
Instagram: @ciorcalcomhra0711
Stay Connected With Us! 
Follow us on Facebook, Instagram and Twitter @Irlembberlin 
Follow the Consulate General in Frankfurt on Facebook @irlelandinFrankfurt 
and Twitter on @IRLinFrankfurt 
You can also find the German Embassy in Dublin on Facebook 
@GermanEmbassyDublin and Twitter @GermanyinIRL
Bleiben Sie im Kontakt!
 
Folgen Sie uns auf Facebook und Twitter @Irlembberlin
 Folgen Sie dem Generalkonsulat in Frankfurt auf Facebook @IrelandinFrankfurt 
und Twitter auf @IRLinFrankfurt
 Sie finden die deutsche Botschaft in Dublin auch auf Facebook
@GermanEmbassyDublin und Twitter @GermanyinIRL
If you would like to be kept up to date with cultural news and events from the Embassy, in addition to the Embassy's monthly newsletter the Monatsbuch, please email culture.berlin@dfa.ie
Wenn Sie zusätzlich zum monatlichen Newsletter der Botschaft, dem Monatsbuch, über kulturelle Neuigkeiten und Veranstalungen der Botschaft auf dem Laufenden gehalten werden möchten, senden Sie bitte eine E-Mail an culture.berlin@dfa.ie
Jägerstraße 51, 10117 Berlin
Click here to unsubscribe or to change your Subscription Preferences.