Click here to view this email in your browser.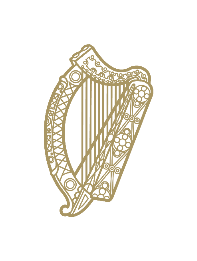 Das Irische Monatsbuch 
May 2023
 A monthly round-up newsletter from the Embassy of Ireland in Berlin 
Ein monatlicher Überblick der Botschaft von Irland in Berlin
Fáilte
Tá súil againn go mbaineann tú taitneamh 's tairbhe as an eagrán seo den Mhonatsbuch.
Welcome!

We hope that you enjoy this month's edition of the Monatsbuch.
 
As always, please feel free to send the Monatsbuch on to anyone you know in Germany with an interest in Ireland and encourage them to sign up for our mailing list by sending an email to the RSVP address.
 
If you are involved in an event with an Irish connection anywhere in Germany, please send us a picture and text (max. 150 words) to the RSVP address by the 20th of the month and we will do our best to include it in the next month's edition of the Monatsbuch. The editors reserve the right to make any changes to the content.
Willkommen!

Wir hoffen Sie genießen diese Ausgabe des Monatsbuchs.
Sie können wie immer das Monatsbuch gerne an alle Ihre Bekannten und Freunde, die ein Interesse an Irland haben, weiterleiten und diese ermutigen, sich in unsere Verteilerliste eintragen zu lassen, indem sie eine E-Mail an die hier genannte RSVP Adresse schicken. 
Sollten Sie in Deutschland mit Veranstaltungen mit einem Irland-Bezug involviert sein, schicken Sie bitte bis zum 20. des Vormonats einen Text (max. 150 Wörter) und ein Bild an unsere RSVP Adresse. Wir werden uns bemühen, Ihre Veranstaltung in der entsprechenden Ausgabe zu berücksichtigen. Die Redaktion behält sich das Recht vor, Änderungen am Inhalt vorzunehmen.
Tonn Nua / Eine neue Welle: A festival of new Irish Traditional and Folk music

5 & 6 May, Ballhaus Berlin, Chausseestraße 102
Tonn Nua, meaning 'A New Wave' in Irish, is a festival presented by the Embassy of Ireland in Germany, showcasing some of the artists who form part of a new wave of interest and activity in the world of Irish traditional folk music and dance.
Featuring Cormac Begley, The Len Collective, Thomas McCarthy, Iarfhlaith Ó Domhnaill & Natalie Ní Chasaide, Varo, Louise O'Connor, and the award winning Blackwater Céilí Band, the festival will take place at Ballhaus Berlin on the 5th and 6th of May 2023, where over the course of the two-days there will be a programme of concerts, céilís and workshops. Doors are at 7pm.
Friday headliner: Blackwater Céilí Band
Saturday headliner: Cormac Begley
Irish traditional folk music and dance is experiencing a revival in Ireland and beyond, with a new generation of artists exploring the tradition, revitalising interest and growing audiences at home and abroad.
'Tonn Nua' is presented with support from the Irish Traditional Music Archive and Comhaltas, and in partnership with Exberliner Magazine.
Join us at the following workshops:
Friday, May 5th, 15:00 – 17:00:
Sean-nós dancing workshop with Louise O'Connor
Saturday, May 6th, 12:30 – 14:00:
Fiddle workshop with Ursula and Emmet Mulholland
Saturday, May 6th, 14:00 – 15:30:
Flute Workshop with Michael Coney and James McCaffrey
Saturday, May 6th, 15:30 – 17:00:
Collecting songs: A talk with Thomas McCarthy and Alan Woods (ITMA)
See the full programme here.
Tonn Nua / Eine neue Welle: Ein Festival für neue traditionelle Irische Musik und Folk 
5. & 6. Mai, Ballhaus Berlin, Chausseestraße 102
'Tonn Nua', was so viel wie "Eine neue Welle" auf Irisch bedeutet, ist ein von der irischen Botschaft in Deutschland veranstaltetes Festival, bei dem Künstler und Künstlerinnen zur Schau gestellt werden, die Teil einer neuen Welle der traditionellen irischen Folkmusik und des irischen Volkstanzes bilden.
Mit Cormac Begley, The Len Collective, Thomas McCarthy, Iarfhlaith Ó Domhnaill & Natalie Ní Chasaide, Varo, Louise O'Connor und der preisgekrönten Blackwater Céilí Band findet das Festival am 5. und 6. Mai 2023 im Ballhaus Berlin statt, wo an diesen beiden Tagen ein Programm mit Konzerten, Céilís und Workshops geboten wird. Einlass ist um 19 Uhr.
Freitag Headliner: Blackwater Céilí Band
Samstag Headliner: Cormac Begley
Die traditionelle irische Folkmusik und der Volkstanz erleben in Irland und darüber hinaus ein Revival, wobei eine neue Generation von Künstlern und Künstlerinnen die Tradition erkunden, das Interesse wiederbeleben und das Publikum vergrößern.
'Tonn Nua' wird mit Unterstützung des Irish Traditional Music Archive und Comhaltas sowie in Zusammenarbeit mit dem Exberliner Magazin präsentiert.
An diesen Workshops könnt Ihr teilnehmen:
Freitag, 5. Mai, 15:00 – 17:00:
Sean-nós Tanzworkshop mit Louise O'Connor
Samstag, 6. Mai, 12:30 – 14:00:
Geigen-Workshop mit Ursula and Emmet Mulholland
Samstag, 6. Mai, 14:00 – 15:30:
Flöten-Workshop mit Michael Coney and James McCaffrey
Samstag, 6. Mai, 15:30 – 17:00:
Collecting songs: Ein Gespräch mit Thomas McCarthy and Alan Woods (ITMA)
Das komplette Programm gibt es hier.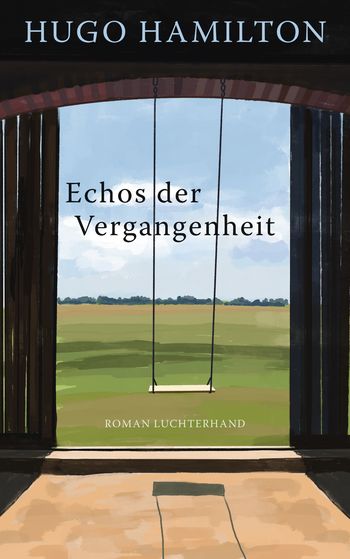 Hugo Hamilton reads from "Echos der Vergangenheit"
10 May, Embassy of Ireland Berlin
Best-selling author Hugo Hamilton is releasing his new book, The Pages, in Germany under the title Echos der Vergangenheit. The Irish writer with German roots has reached international acclaim for his memoir The Speckled people in 2003. His new multi-layered novel carries echoes of the past into the present, recounts a hundred years of world history, and celebrates the survival of literature.
On Wednesday, 10 May, the Embassy of Ireland opens its doors for a book launch reception for Hugo Hamilton's new book Echos der Vergangenheit. Hamilton will discuss his new publication and will read excerpts from it for the audience. The event will be held in English and German.
The discussion will be moderated by Hans-Henner Becker.
 
Doors open: 6 pm
Event start: 6:15 pm
Hugo Hamilton liest aus "Echos der Vergangenheit" 
10. Mai, Botschaft von Irland Berlin
Der Bestsellerautor Hugo Hamilton veröffentlicht in Deutschland sein neues Buch Echos der Vergangenheit. Der irische Schriftsteller mit deutschen Wurzeln erlangte 2003 mit seinen Memoiren Gescheckte Menschen internationale Anerkennung. Sein neuer, vielschichtiger Roman trägt Echos aus der Vergangenheit in die Gegenwart, erzählt hundert Jahre Weltgeschichte und feiert das Überleben der Literatur.
Am Mittwoch, den 10. Mai, öffnet die Irische Botschaft ihre Türen für einen Empfang zur Vorstellung von Hugo Hamiltons neuem Buch Echos der Vergangenheit. Hamilton wird über seine neue Publikation sprechen und dem Publikum Auszüge daraus vorlesen. Die Veranstaltung findet in englischer und deutscher Sprache statt.
Die Diskussion wird von Hans-Henner Becker moderiert.
 
Einlass: 18 Uhr
Beginn der Veranstaltung: 18:15 Uhr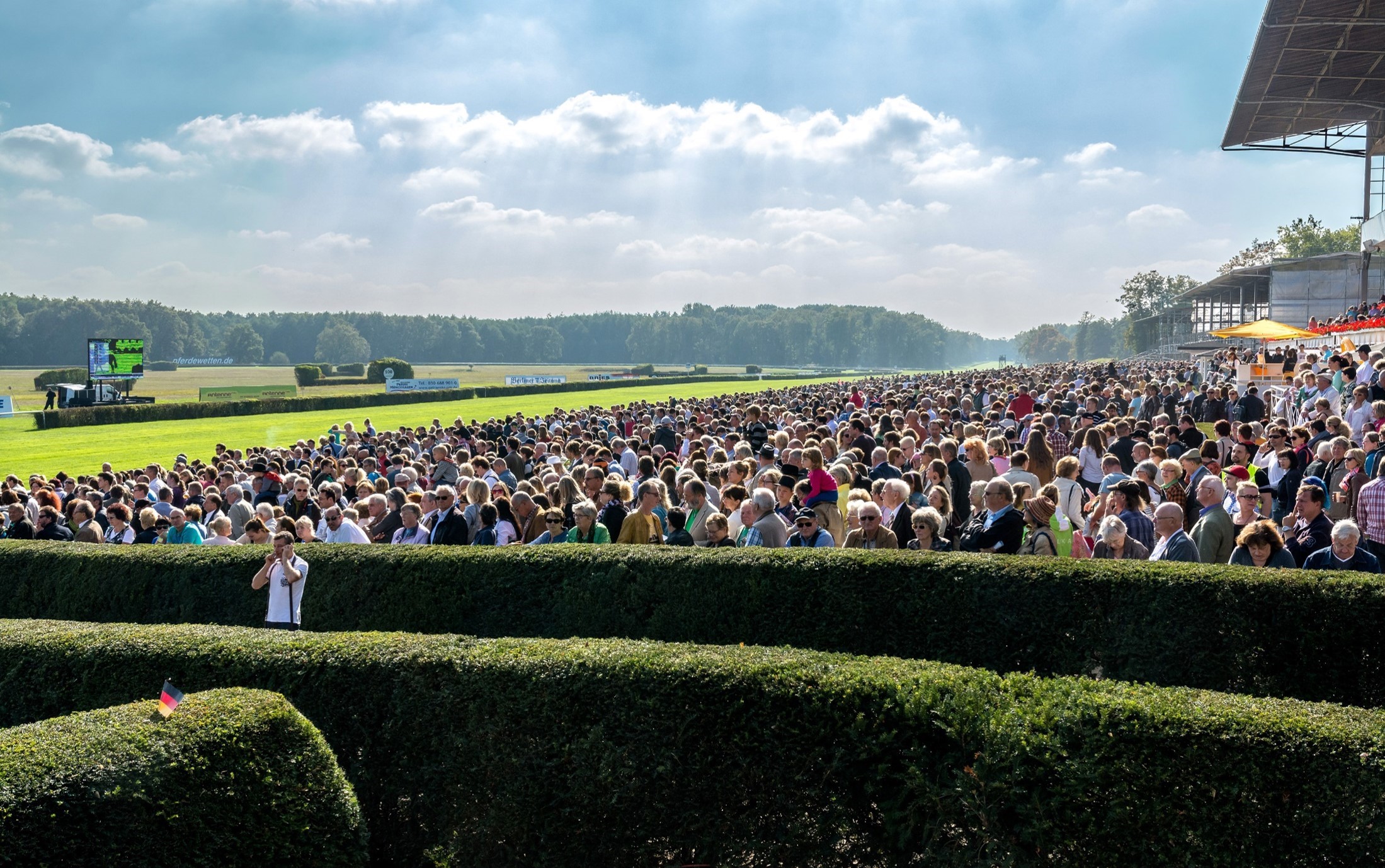 Irish Race Day 2023
14 May, Hoppegarten
The annual Irish Raceday will attract a big crowd of up to 10,000 fans for ten exciting races at beautiful Hoppegarten Racecourse. Hoppegarten is a national heritage site with beautiful historic stands from the 1920s and mature trees in a park setting – a perfect setting for a picnic with friends on the lawn in front of the stands or a few Guinness in the beer garden. Irish band Nightlark will have guests on their feet bringing vibrant energy to traditional Irish folk music during the day. It's a great day for families too – there are many attractions for children. Kids up to the age of 12 go free.
Das Irische Monatsbuch readers booking by 7 May latest will secure an exclusive additional 20% discount on the early booking ticket rates. Follow the link below and enter SHAMROCK20 under "Code eingeben" at Checkout.
In addition, the first 1,500 guests will receive a free green hat and all racegoers completely clad in green outerwear will receive a token for a free beer or non-alcoholic drink. 
The highlight of the race day is the Comer Group International 52nd Oleander-Rennen with a prize money of 100,000 Euro. It is Germany's most prestigious and valuable race for endurance specialists. Run over 3,200 Meters, it is the longest race of the Berlin season, lasting three and a half minutes.
Irish Race Day 2023
14. Mai, Hoppegarten
Der alljährliche Irish Raceday lockt bis zu 10.000 Fans zu zehn spannenden Rennen auf die schöne Rennbahn Hoppegarten. Hoppegarten ist ein nationales Kulturdenkmal mit wunderschönen historischen Tribünen aus den 1920er Jahren und altem Baumbestand in einer Parkanlage - ein perfekter Rahmen für ein Picknick mit Freunden auf dem Rasen vor den Tribünen oder ein paar Guinness im Biergarten. Die irische Band Nightlark wird die Gäste den ganzen Tag über mit traditioneller irischer Volksmusik in Schwung bringen. Auch für Familien ist es ein toller Tag - es gibt viele Attraktionen für Kinder. Kinder bis 12 Jahre haben freien Eintritt.
Leser des Irischen Monatsbuchs, die bis zum 7. Mai buchen, erhalten einen exklusiven zusätzlichen Rabatt von 20 % auf die Frühbucherpreise. Folgen Sie dem untenstehenden Link und geben Sie an der Kasse unter "Code eingeben" SHAMROCK20 ein.
Darüber hinaus erhalten die ersten 1.500 Gäste einen grünen Hut und alle komplett in grüner Kleidung gekleideten Rennbesucher einen Gutschein für ein Freibier oder ein alkoholfreies Getränk. 
Der Höhepunkt des Renntages ist das mit 100.000 Euro dotierte 52. Oleander-Rennen der Comer Group International. Es ist das prestigeträchtigste und wertvollste Rennen für Ausdauerspezialisten in Deutschland. Über 3.200 Meter ist es mit dreieinhalb Minuten das längste Rennen der Berliner Saison.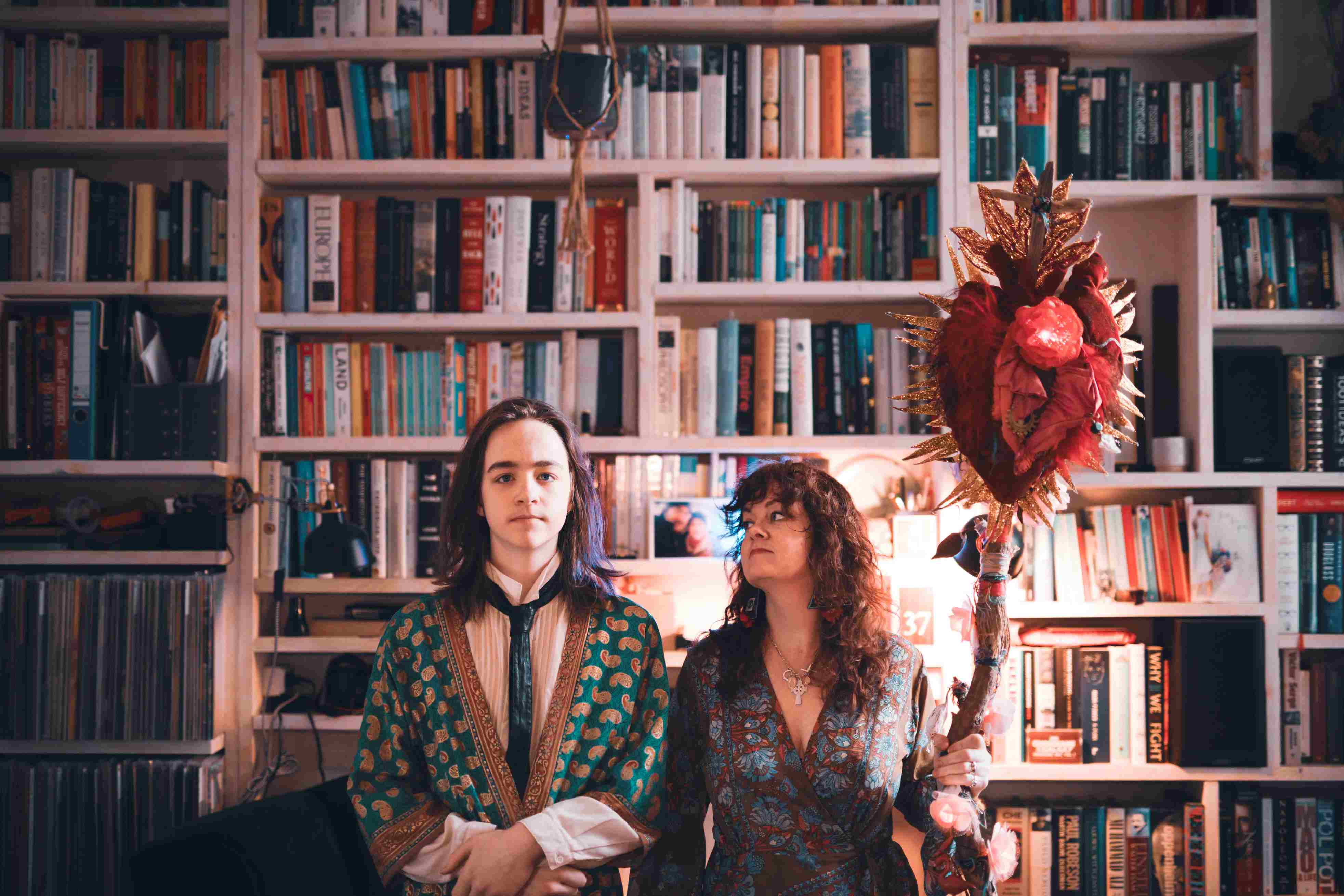 A home away from Heimat - Photo Exhibition
24 May, Embassy of Ireland Berlin
To mark 50 years of Ireland's membership of the European Union, the Embassy has commissioned a series of portraits of Irish-Germans from Irish photographer and Berlin resident, Neil Hoare. The series aims to celebrate the people-to-people connections that have flourished between Germany and Ireland since our accession.

Many Irish have moved away from their Heimat in Ireland to build a new life in Germany. 18,500 Irish citizens are estimated to live in Germany, benefitting from the right to travel, live and work across the EU. In addition, thousands of Irish-affinity diaspora have moved to Germany after enjoying their Irish experience. 

Neil has travelled across the country to engage with generations of Irish and Irish-affinity diaspora, to seek snapshots into the stories and lives of those who have made a home in Germany. Come see the result at the Embassy as Neil unveils his pictures and some of the exhibitions' subjects display their talents and tell their stories. 
Doors open: 18.00
Event starts: 18.30
 
A home away from Heimat - Foto-Ausstellung 
24. Mai, Botschaft von Irland Berlin
Anlässlich des 50. Jahrestages der Mitgliedschaft Irlands in der Europäischen Union hat die Botschaft bei dem in Berlin lebenden irischen Fotografen Neil Hoare eine Reihe von Porträts von Iren und Deutschen in Auftrag gegeben. Mit der Serie sollen die zwischenmenschlichen Beziehungen gewürdigt werden, die sich seit dem Beitritt zwischen Deutschland und Irland entwickelt haben.

Viele Iren sind aus ihrer irischen Heimat weggezogen, um sich in Deutschland ein neues Leben aufzubauen. Schätzungsweise 18.500 irische Bürger leben in Deutschland und genießen das Recht, in der gesamten EU zu reisen, zu leben und zu arbeiten. Darüber hinaus sind Tausende von irischstämmigen Diaspora-Bürgern nach Deutschland gezogen, nachdem sie ihre irischen Erfahrungen genossen haben. 

Neil ist durch das ganze Land gereist, um mit Generationen von Iren und irischstämmigen Diasporaangehörigen zu sprechen, um Momentaufnahmen der Geschichten und des Lebens derer zu erhalten, die in Deutschland ein Zuhause gefunden haben. Sehen Sie sich das Ergebnis in der Botschaft an, wenn Neil seine Bilder enthüllt und einige der ausgestellten Personen ihre Talente zeigen und ihre Geschichten erzählen. 
Einlass: 18.00
Beginn der Veranstaltung: 18.30 Uhr
Emma Langford
01 - 05 May, various locations
In Ireland's history, women have played a key role - in science, in politics, in art, in social change, women stand proudly in the eye of the storm. However, these great change-makers' stories often go unknown and untold. In 2020 Emma Langford set her mind to telling their stories through song. 
On the Birdsong Tour in '23, Emma Langford and band will celebrate powerful and inspiring women in myth and history. The songs will combine traditional Irish, folk, jazz and electronic elements, scattered with looping and acapella choral moments. 
With songs woven together by stories, accompanied by Alec Brown (cello, flute & vocals), Aimee Courtney (percussion & vocals) and Hannah Nic Gearailt (keys & vocals), the show promises to be an exhilarating, electrifying experience.
You can find all tour dates here.
Emma Langford
01. - 05. Mai, verschiedene Orte
In der Geschichte Irlands haben Frauen eine Schlüsselrolle gespielt. In der Wissenschaft, in der Politik, in der Kunst, beim sozialen Wandel: Frauen stehen stolz im Auge des Sturms. Und doch bleiben die Geschichten dieser großen Pionierinnen oft unbekannt und unerzählt. Bei ihrer Birdsong Tour 2023 gibt die irische Nu-Folk-Sängerin und Liedermacherin Emma Langford ihnen eine Stimme, mit Liedern, die sie live auf der Bühne durch Geschichten miteinander verwebt.
Bei ihrer Birdsong Tour 2023 in Deutschland wird Emma Langford (Vocals, Gitarre) von Alec Brown (Cello, Querflöte, Background Vocals), Aimée Farrell-Courtney (Percussion, Background Vocals) und Hannah Nic Gearailt (Klavier, Background Vocals) begleitet, die Elemente aus der traditionellen Irischen Musik sowie dem Folk und Jazz mit elektronischen Loops und A-Capella-Chorgesängen verschmelzen lassen und eine fesselnde Melange aus großartiger, ausgefeilter Gesangskunst und instrumenteller Virtuosität präsentieren: ein facettenreiches Konzerterlebnis mit stimmgewaltiger und einfühlsamer Poesie und musikalischem Variantenreichtum.
Alle Tourdaten gibt es hier.
John Blek on tour
03 May - 04 June, various locations
In an age when it would be easy to become disillusioned with the music industry John has remained steadfastly positive and unyieldingly creative. Known for being one of Ireland's hardest touring musicians the Cork based musician tours relentlessly in Europe and the UK as well as his native Ireland.
His live show is thoughtful and entertaining, littered with stories and showcasing his arresting vocals and intricate guitar playing. John will be touring Germany in May in support of his new album Until The Rivers Run Dry. It is the eighth studio album from the ever prolific Blek. It is clear he is an artist uneasy with rest who is eternally developing his impressive style with his fierce independent spirit at the heart of everything he does. 
 
You can find all tourdates here.
John Blek auf Tournee 
03. Mai - 04. Juni, verschiedene Orte
In einer Zeit, in der es leicht wäre, von der Musikindustrie desillusioniert zu werden, ist John unerschütterlich positiv und unnachgiebig kreativ geblieben. Der aus Cork stammende Musiker ist bekannt dafür, dass er zu den am härtesten tourenden Musikern Irlands gehört und tourt unermüdlich durch Europa und das Vereinigte Königreich sowie sein Heimatland Irland.
Seine Live-Show ist nachdenklich und unterhaltsam, gespickt mit Geschichten und fesselndem Gesang und kompliziertem Gitarrenspiel. Im Mai wird John auf Deutschlandtournee gehen, um sein neues Album Until The Rivers Run Dry vorzustellen. Es ist das achte Studioalbum des stets produktiven Blek. Er ist kein Künstler, der sich nicht gerne ausruht. Blek entwickelt seinen beeindruckenden Stil ständig weiter, wobei sein grimmiger, unabhängiger Geist im Mittelpunkt seines Handelns steht. 

Alle Tourdaten gibt es hier.
Yuri Pattison for Ruhr Ding: Schlaf
5 May - 26 June, various locations
The multimedia works of Yuri Pattison are complex while their aesthetics often seem anti-illusionistic and poetic. For example, the Irish artist programmes artificial sunrises, thus making the materiality of digital technology visible. For Ruhr Ding: Schlaf, Yuri Pattison has developed an installation in the decommissioned pump station of a drinking water plant directly on the Ruhr. A generative video showing the course of an artificial river in a gaming landscape is combined with on-site recordings of a floodplain model and an electric piano.
The project dream sequence for Ruhr Ding: Schlaf is a production of Urbane Künste Ruhr and was created in co-production with the Temple Bar Gallery + Studios (Dublin) and with the support of the Arts Council of Ireland and Culture Ireland
Find out more here.
Yuri Pattison für Ruhr Ding: Schlaf
5. Mai - 26. Juni, verschiedene Orte
Die multimedialen Arbeiten von Yuri Pattison sind komplex, während ihre Ästhetik oft anti-illusionistisch und poetisch erscheint. So programmiert der irische Künstler beispielsweise künstliche Sonnenaufgänge und macht so die Materialität der digitalen Technologie sichtbar. Für Ruhr Ding: Schlaf hat Yuri Pattison eine Installation in der stillgelegten Pumpstation eines Trinkwasserwerks direkt an der Ruhr entwickelt. Ein generatives Video, das den Verlauf eines künstlichen Flusses in einer Spiellandschaft zeigt, wird mit Vor-Ort-Aufnahmen eines Auenmodells und eines E-Pianos kombiniert.
Das Projekt Traumsequenz für Ruhr Ding: Schlaf ist eine Produktion von Urbane Künste Ruhr und wurde in Koproduktion mit der Temple Bar Gallery + Studios (Dublin) und mit Unterstützung des Arts Council of Ireland und Culture Ireland realisiert.
Mehr Informationen gibt es hier.
O My Robot Heart: David Toms in Conversation with Roisin Kiberd 
25 May, Curious Fox Books Berlin
David Toms and Roisin Kiberd (author of The Disconnect) discuss David's new memoir Pacemaker and what it is like to live with a tiny computer controlling the rhythm of your heart, and much more. This event has been kindly supported by Culture Ireland.

David Toms, from Ireland now lives and works in Norway. His poetry collections include Northly (2019), Soma | Sema (2011), & several chapbooks. His creative work has been published in a wide range of magazines and anthologies across Ireland, Europe & the US. Pacemaker is his latest book.

Roisin Kiberd's essays have been published in the Dublin Review, The Stinging Fly and Seizing the Memes of Production. She has also written features on technology and culture for publications including the Guardian, the Outline, Vice UK, and Motherboard, where she wrote a column about internet subcultures. Her first book, The Disconnect is a collection of essays about life online.
Entry from 7:30 pm 
Start: 8:00 pm
Free event
O My Robot Heart: David Toms im Gespräch mit Roisin Kiberd
25. Mai, Curious Fox Books Berlin
David Toms und Roisin Kiberd (Autorin von The Disconnect) sprechen über Davids neue Memoiren Pacemaker und darüber, wie es ist, mit einem winzigen Computer zu leben, der den Rhythmus des eigenen Herzens steuert, und vieles mehr. Diese Veranstaltung wurde freundlicherweise von Culture Ireland unterstützt.

David Toms stammt aus Irland und lebt und arbeitet heute in Norwegen. Zu seinen Gedichtbänden gehören Northly (2019), Soma | Sema (2011) und mehrere Chapbooks. Sein kreatives Werk wurde in einer Vielzahl von Zeitschriften und Anthologien in Irland, Europa und den USA veröffentlicht. Pacemaker ist sein neuestes Buch.

Die Essays von Roisin Kiberd wurden in der Dublin Review, The Stinging Fly und Seizing the Memes of Production veröffentlicht. Sie hat außerdem Beiträge über Technologie und Kultur für Publikationen wie den Guardian, The Outline, Vice UK und Motherboard geschrieben, wo sie eine Kolumne über Internetsubkulturen verfasste. Ihr erstes Buch, The Disconnect, ist eine Sammlung von Essays über das Leben im Internet.
Einlass ab 19:30 Uhr
Start: 20:00 Uhr
Kostenlose Veranstaltung
Annual Irish Business Network Golf Tournament and Beginners Course  
26 May, Golf-park Winnerod, Reiskirchen, Hessen
The Irish Business Network is pleased to announce that the 12th Annual IBN Golf Tournament and Beginners Course will take place this year on Friday 26th May 2023.  There will be lots of wonderful prizes thanks to our generous sponsors: hotel & rounds of golf in Ireland (Marina Tours), Irish whiskey (Teelings) , Vouchers from (Waxy's & O'Reilly's Irish Pub),  at least 20  Golf Green Fees in some great courses in both Ireland and Germany (maybe more),  frying pans, ideal for cooking your Irish steaks, black pudding or bacon (Irish Food Board / An Bord Bia) etc.
The Halfway House snacks and drinks will again be sponsored by 'Austen Morris Associates' and there will be a post tournament BBQ.  Please book early to avoid disappointment & feel free to encourage your friends or business partners to come along.

Registration: until Thursday, 25th May, 18:00. To Register contact Golfpark Winnerod directly. If you want to play with someone specific, please let them know.

Telephone +496408 95130
Email info@golfpark.de
Jährliches Golfturnier und Einsteigerkurs des Irish Business Network
26. Mai, Golf-park Winnerod, Reiskirchen, Hessen
Das Irish Business Network freut sich, Ihnen mitteilen zu können, dass das 12. jährliche IBN-Golfturnier und der Anfängerkurs in diesem Jahr am Freitag, den 26. Mai 2023 stattfinden werden.  Es gibt viele wunderbare Preise dank unserer großzügigen Sponsoren: Hotel & Golfrunden in Irland (Marina Tours), irischer Whiskey (Teelings), Gutscheine von (Waxy's & O'Reilly's Irish Pub), mindestens 20 Golf Green Fees auf einigen großartigen Plätzen in Irland und Deutschland (vielleicht auch mehr), Bratpfannen, ideal für die Zubereitung Ihrer irischen Steaks, Blutwurst oder Speck (Irish Food Board / An Bord Bia) usw.
Die Snacks und Getränke im Halfway House werden wieder von 'Austen Morris Associates' gesponsert, und nach dem Turnier wird es ein BBQ geben.  Bitte melden Sie sich frühzeitig an, um Enttäuschungen zu vermeiden, und ermutigen Sie Ihre Freunde oder Geschäftspartner, mitzukommen.

Anmeldung: bis Donnerstag, 25. Mai, 18:00 Uhr. Um sich anzumelden, wenden Sie sich bitte direkt an Golfpark Winnerod. Wenn Sie mit einer bestimmten Person spielen möchten, geben Sie bitte Bescheid. 

Telephone 06408 95130
Email info@golfpark.de
NEW IRISH-FILM-BERLIN FESTIVAL 
26 - 28 May, ACUD Berlin
Showcase of Irish screen creativity from 26 to 28 May at Berlin´s arthouse cinema, ACUD-Kino.  The festival will bring Irish filmmakers to Berlin and will include full-length features, live-action and animation shorts.
The Opening Film on Friday 26 April will be the German premiere of, We Ourselves, which tells the story of Irish students who worked together for a summer in a factory in Germany before going their separate ways. Written and directed by Paul Mercier, this intimate drama is told from the perspective of people who value their friendships and their Irishness but who ultimately feel isolated and in exile.  
Producer: Anne Gately
Executive Producer: Adrian O´Sullivan
On Saturday 28 May, the theme is  'Made in Midlands'. Specially curated by OFFline Film, the evening will feature award-winning films including: FilmOffaly bursary films, Screen Ireland-funded shorts, and OFFline Animation Residency shorts.  
On Sunday 29 May, a special Closing Film event will end the festival.
All tickets and information here.
NEUES IRISH-FILM-BERLIN-FESTIVAL 
26. - 28. Mai, ACUD Berlin
Showcase des irischen Filmschaffens vom 26. bis 28. Mai im Berliner Arthouse-Kino ACUD-Kino.  Das Festival bringt irische Filmemacher nach Berlin und zeigt Langfilme, Live-Action- und Animationskurzfilme.
Der Eröffnungsfilm am Freitag, 26. April, ist die Deutschlandpremiere von We Ourselves, der die Geschichte von irischen Studenten erzählt, die einen Sommer lang in einer Fabrik in Deutschland zusammenarbeiteten, bevor sie getrennte Wege gingen.  Drehbuch und Regie von Paul Mercier erzählen dieses intime Drama aus der Perspektive von Menschen, die ihre Freundschaften und ihr Irischsein schätzen, sich aber letztlich isoliert und im Exil fühlen.  
Produzentin: Anne Gately
Executive Producer: Adrian O'Sullivan
Am Samstag, den 28. Mai, lautet das Thema "Made in Midlands". Der Abend wird speziell von OFFline Film kuratiert und zeigt preisgekrönte Filme, darunter: FilmOffaly-Stipendien, von Screen Ireland geförderte Kurzfilme und OFFline Animation Residency Kurzfilme.  
Am Sonntag, dem 29. Mai, wird das Festival mit einem besonderen Abschlussfilm beendet.
Alle Tickets und Informationen hier.
 
ZEBRA Poetry Film Festival
Call for entries, Deadline: 01 June 2023
The ZEBRA Poetry Film Festival is a project of the Haus für Poesie and has been around since 2002. It was the first and is the largest international platform for short films based on poetry - the poetry films. Every year, it offers poets, film and festival makers from all over the world a platform for creative exchange, brainstorming and meeting with a broad audience. With a competition, film programmes, poetry readings, retrospectives, exhibitions, performances, workshops, colloquia, lectures and a children's program, it presents in various sections the diversity of the genre of poetry film.
In general, short films tell short stories or surprise us with experimental images and sounds. Poetry films, however, deal content-, aesthetic-, and form-wise, with poems. Because of their high mediality, poetry is a cross-section of art, which the film makes use of in order to create trans-media art. The genre-overarching and public-appealing form of poetry film excellently presents the diversity of poetry.
The ZEBRA Poetry Film Festival is organised by the Haus für Poesie in cooperation with the Kino in der KulturBrauerei. Funded by the State of Berlin /Senate Administration for Culture and Europe and with the kind support of the Goethe-Institut, Alfred Ritter GmbH & Co. KG and interfilm Berlin.
Get more information here.
ZEBRA Poetry Film Festival
Call for entries, Deadline: 01 June 2023
Das ZEBRA Poetry Film Festival ist ein Projekt des Hauses für Poesie und besteht seit 2002. Es war die erste und ist die größte internationale Plattform für Kurzfilme, die auf Poesie basieren - die Poesiefilme. Jedes Jahr bietet es Dichtern, Film- und Festivalmachern aus aller Welt eine Plattform für kreativen Austausch, Brainstorming und Begegnung mit einem breiten Publikum. Mit einem Wettbewerb, Filmprogrammen, Poesielesungen, Retrospektiven, Ausstellungen, Performances, Workshops, Kolloquien, Vorträgen und einem Kinderprogramm präsentiert er in verschiedenen Sektionen die Vielfalt des Genres Poesiefilm.
In der Regel erzählen Kurzfilme kurze Geschichten oder überraschen mit experimentellen Bildern und Klängen. Poesiefilme hingegen setzen sich inhaltlich, ästhetisch und formal mit Gedichten auseinander. Gedichte sind aufgrund ihrer hohen Medialität ein Querschnitt der Kunst, den der Film nutzt, um transmediale Kunst zu schaffen. Die genreübergreifende und publikumswirksame Form des Poesiefilms stellt die Vielfalt der Poesie hervorragend dar.
Das ZEBRA Poetry Film Festival wird vom Haus für Poesie in Kooperation mit dem Kino in der KulturBrauerei veranstaltet. Gefördert durch das Land Berlin /Senatsverwaltung für Kultur und Europa und mit freundlicher Unterstützung des Goethe-Instituts, der Alfred Ritter GmbH & Co. KG und interfilm Berlin. 
Weitere Informationen gibt es hier.
Irish Dance Workshops 
24 June, Anam Cara Munich
 
Save the Date for the Irish Dance Workshops with Champion Dancer Anne Murphy for beginners, refreshers and advanced, children and adults.
Anne Murphy's dancing career began at the age of 4 at the Cowie-Ryan School of Irish Dancing in Cobh, County Cork, Ireland. At the age of 12 she became a Championship Dancer in her age group. She moved to Munich in 1973 to work and even in those days, 20 years before Riverdance and Lord of the Dance hit the scenes, Anne was entertaining audiences at folk festivals throughout Germany and Europe. In 1989 she began teaching the children in traditional Irish Dance at the request of some Irish mothers and the pastor of the Irish parish of St. Killians in Munich.
Find out more about the workshops here.
Irish Dance Workshops
24. Juni, Anam Cara München
 
Save the date für die Irish-Dance-Workshops mit Meistertänzerin Anne Murphy für Anfänger, Auffrischer und Fortgeschrittene, Kinder und Erwachsene vor.
Anne Murphys Tanzkarriere begann im Alter von 4 Jahren an der Cowie-Ryan School of Irish Dancing in Cobh, County Cork, Irland. Im Alter von 12 Jahren wurde sie Meisterin in ihrer Altersgruppe. 1973 zog sie nach München, um dort zu arbeiten. Schon damals, 20 Jahre bevor Riverdance und Lord of the Dance aufkamen, unterhielt Anne das Publikum auf Folk-Festivals in ganz Deutschland und Europa. 1989 begann sie auf Wunsch einiger irischer Mütter und des Pfarrers der irischen Gemeinde St. Killians in München, die Kinder im traditionellen irischen Tanz zu unterrichten.
Mehr über die Workshops gibt es hier.
Stay Connected With Us! 
Follow us on Facebook, Instagram and Twitter @Irlembberlin 
Follow the Consulate General in Frankfurt on Facebook @irlelandinFrankfurt 
and Twitter on @IRLinFrankfurt 
You can also find the German Embassy in Dublin on Facebook 
@GermanEmbassyDublin and Twitter @GermanyinIRL
Bleiben Sie im Kontakt!
 
Folgen Sie uns auf Facebook und Twitter @Irlembberlin
 Folgen Sie dem Generalkonsulat in Frankfurt auf Facebook @IrelandinFrankfurt 
und Twitter auf @IRLinFrankfurt
 Sie finden die deutsche Botschaft in Dublin auch auf Facebook
@GermanEmbassyDublin und Twitter @GermanyinIRL
If you would like to be kept up to date with cultural news and events from the Embassy, in addition to the Embassy's monthly newsletter the Monatsbuch, please email culture.berlin@dfa.ie
Wenn Sie zusätzlich zum monatlichen Newsletter der Botschaft, dem Monatsbuch, über kulturelle Neuigkeiten und Veranstalungen der Botschaft auf dem Laufenden gehalten werden möchten, senden Sie bitte eine E-Mail an culture.berlin@dfa.ie
Jägerstraße 51, 10117 Berlin
Click here to unsubscribe or to change your Subscription Preferences.