This message contains graphics. If you do not see the graphics, click here to view
The equity challenge: COVID-19 and healthcare in people with intellectual disability
Date: Thursday 30 April 2020
Time: 4:00pm - 5:00pm
Event type: Webinar
Dear Professor Desseilles,

There are 1.2 million people with an intellectual disability in the UK today. They have physical and mental health morbidities at a higher rate than the general population. The COVID-19 pandemic raises justifiable anxieties about this situation and is getting even worse.

In this webinar, experts will be addressing some of the key issues in this area- from parental concerns and ethical issues to specific treatment guidance. Chaired by Martin Bollard, President of the RSM Intellectual Disability Section, there will also be a panel discussion as well as the opportunity for the audience to ask questions to our speakers.

The topics covered in this webinar will be ideal for all GPs, Psychiatrists, Hospital doctors in all specialties, especially A&E, General Medicine and Intensive Care, Parents, Service Users, Social care providers and professionals.
 
Don't miss out this free webinar, register here today!
Meeting topics
•

Key ethical issues in physical healthcare for vulnerable groups

•

The common concerns of patients and families of people with intellectual and developmental disabilities

•

A summary of treatment guidance for these groups
Our speakers
•

Baroness Sheila Hollins
Emeritus Professor, St George's University of London, Founder, Chair and Editor of the Books Beyond Words series, Expert by Experience

•

Professor Regi Alexander
Editor, Oxford Textbook of Psychiatry of Intellectual Disability, Associate Dean, Royal College of Psychiatrists, Consultant Psychiatrist, Hertfordshire Partnership University NHS Foundation Trust

•

Dr Silvana Unigwe
General Practitioner, Head of Doctors, Helen Bamber Foundation, Clinical Adviser, Royal College of General Practitioners Autism
Special rates for difficult times

The RSM wishes to offer healthcare professionals continued learning opportunities during the coronavirus pandemic. The RSM's COVID-19 online events are available free of charge, while there will be small charges to register for other online education. These fees will enable the RSM to continue its programme of activities and will apply during the course of the pandemic.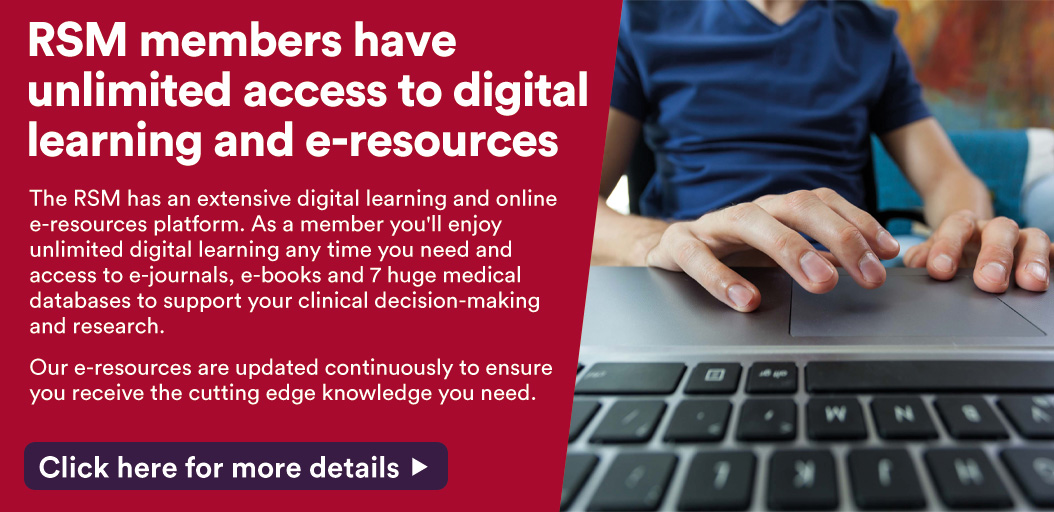 The Royal Society of Medicine,
1 Wimpole Street,
London
W1G 0AE
+44 (0) 20 7290 2991
To access your Preference Centre click here and update the areas you want to hear about. This can be accessed by logging in clicking on your name in the top right corner and going to the 'Communication preferences' page.
To unsubscribe click here.