Take action now to trade in 2021
As we wait to find out what our future trading relationship with the EU will be, there are practical actions that seafood businesses should take to be ready to trade in 2021. 
Whether you import, export, process and distribute, catch or farm seafood, find guidance for your business on our Brexit support hub. Our Regulation team are also here to help you resolve any specific issues.
Covid-19 impacts review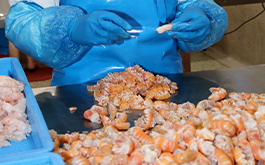 We've published the second in our series of reviews showing how the Covid-19 impact has been felt across the UK seafood supply chain.  
The latest report covers July to September 2020. It explores how the seafood sector faced the challenges of the global pandemic as restrictions at first eased and then returned over the summer. 
New shellfish groups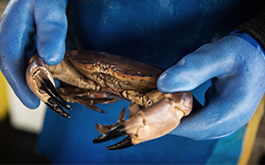 Three management groups have been formed to focus on sustainability leadership for shellfish fisheries around the UK. 
Each provide a forum for the industry, regulators and the research community to work together to improve the management of these important resources and to increase the value they provide. 
English Aquaculture Strategy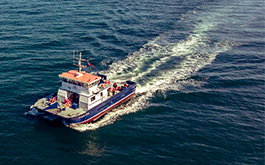 Seafood 2040 has published a comprehensive English Aquaculture Strategy.
It shows how the sector could become a significant contributor to increased seafood consumption. It also provides a delivery plan for the sustainable development of English aquaculture over the next 20 years. 
Love Seafood Social results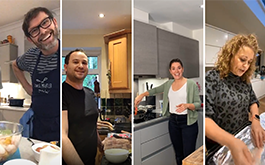 We've shared some results and footage from Love Seafood Social - the virtual festival we held as part of our consumer brand launch. 
We worked with 13 influencers across 5 days. Cook-along hosts helped spread the word, encouraging people to join the Love Seafood community and industry experts were on hand with top tips.

Find us on our website: www.seafish.org. 
Our mailing address is: 18 Logie Mill, Logie Green Road, Edinburgh. EH7 4HS.
Click here to change your Subscription Preferences.  Copyright © Seafish 2020.  All rights reserved