Click here to view this email in your browser.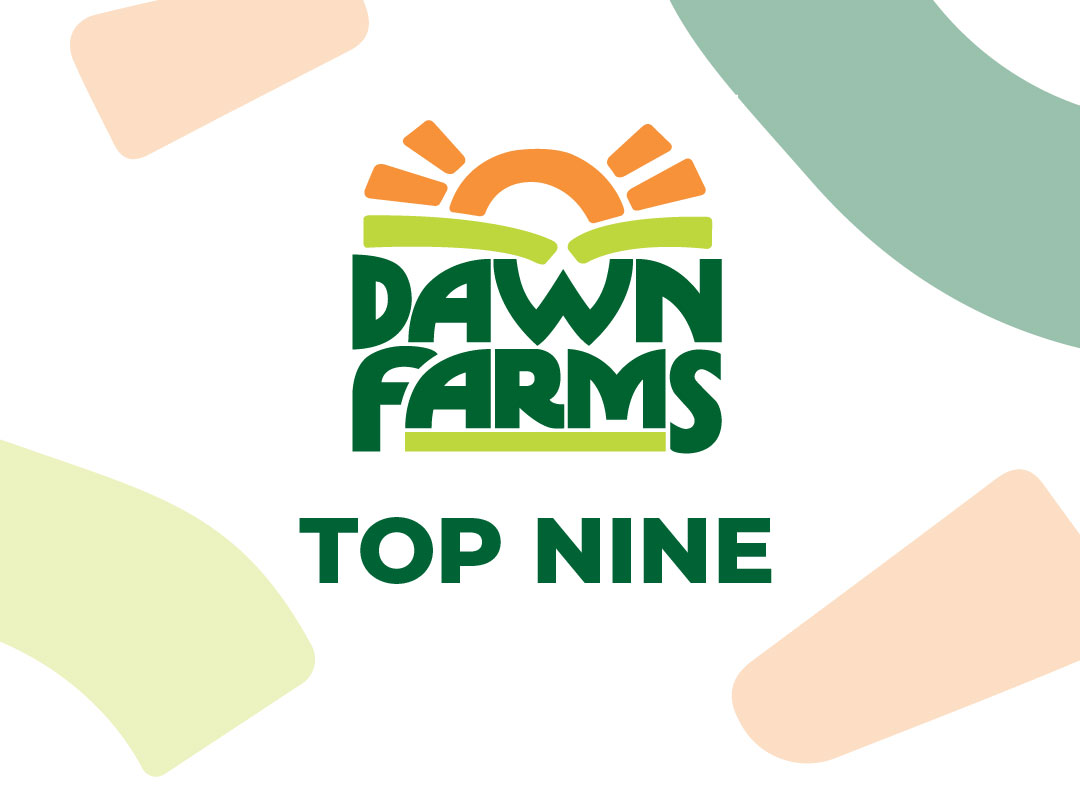 Global Update on Consumer,
Market & Menu Insights
Top Nine Issue 35 | 2021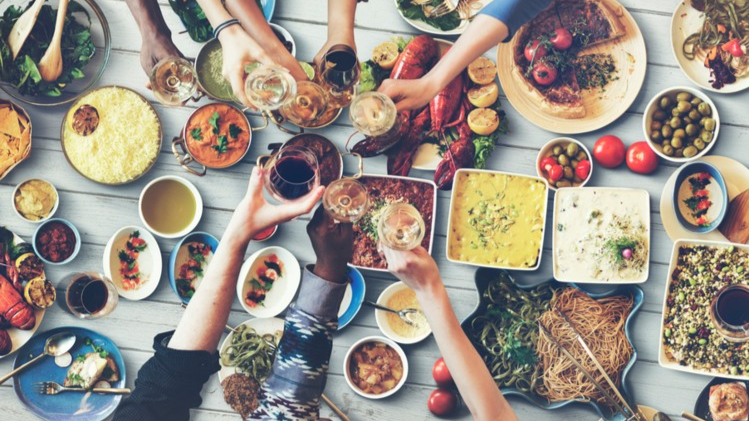 01 2022 FOOD & DRINK TRENDS
According to expert predictions, 2022 will be the year of the flexitarian. Equally, higher quality meat will also be in demand, as consumers make more considered choices. Food and drink will cater to more adventurous tastebuds with bolder, spicier flavours such as gochujang, yuzu, and sweet heat. Flavours will draw inspiration from emerging cuisines such as Japanese and Levantine, while functional ingredients, such as mushrooms, will continue to emerge in a variety of new formats and applications.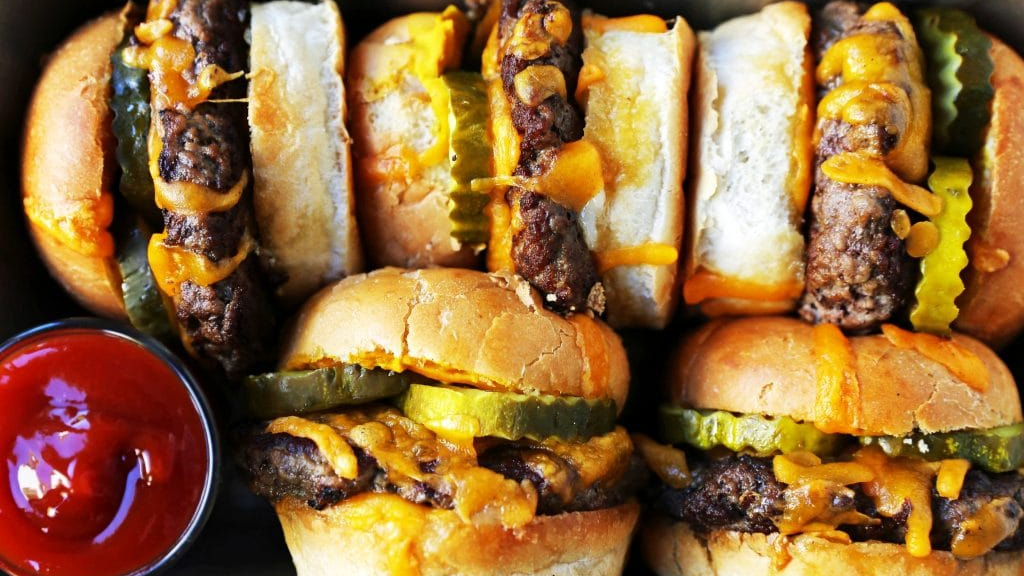 02 LATEST QSR LAUNCHES
Burger King UK tapped into trending Argentinian cuisine, with its new Argentinian Angus Beef Burger, paired with tangy chimichurri mayonnaise. In the US, Shake Shack launched a luxurious Black Truffle Burger for a limited time only, paired with garlic parmesan fries. The cult-favourite McRib has also re-introduced to US stores, yet holds permanent residency on German menus. In plant-based news, Popeyes introduced its Creole Red Bean vegan burger in its debut UK store in London. The McDonalds McPlant burger, featuring a Beyond Meat plant-based patty, has also been introduced at a select number of US stores.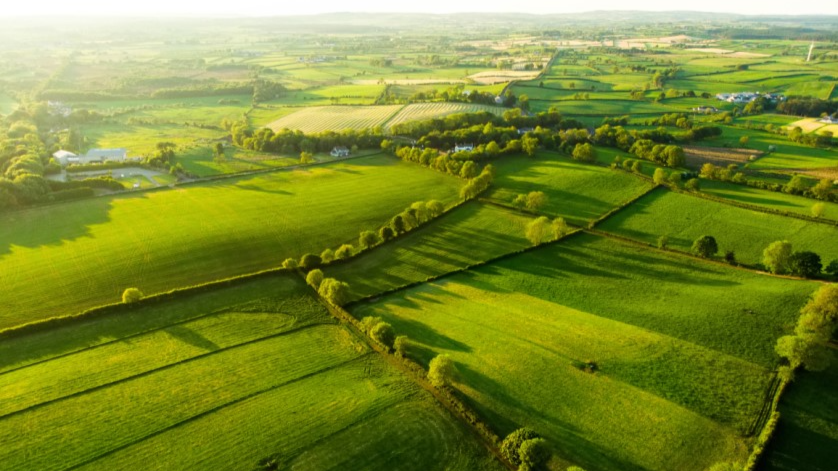 03 FUTURE OF BEEF SUSTAINABILITY
Sustainability is increasingly influencing shoppers' food and drink purchasing decisions, including when it comes to beef. Animal welfare and the environment, as well as grass-fed beef, is becoming increasingly influential in shoppers' decision-making framework. Ireland's temperate climate and plentiful rainfall make it naturally suited to sustainable grass-based production farming. Bord Bia, through the Origin Green programme and the Sustainable Beef & Lamb Assurance Scheme (SBLAS), work to reduce Irish beef's environmental impact, by adopting more sustainable farm management approaches, as well as ensuring animal welfare is at the heart of the grass-based production system.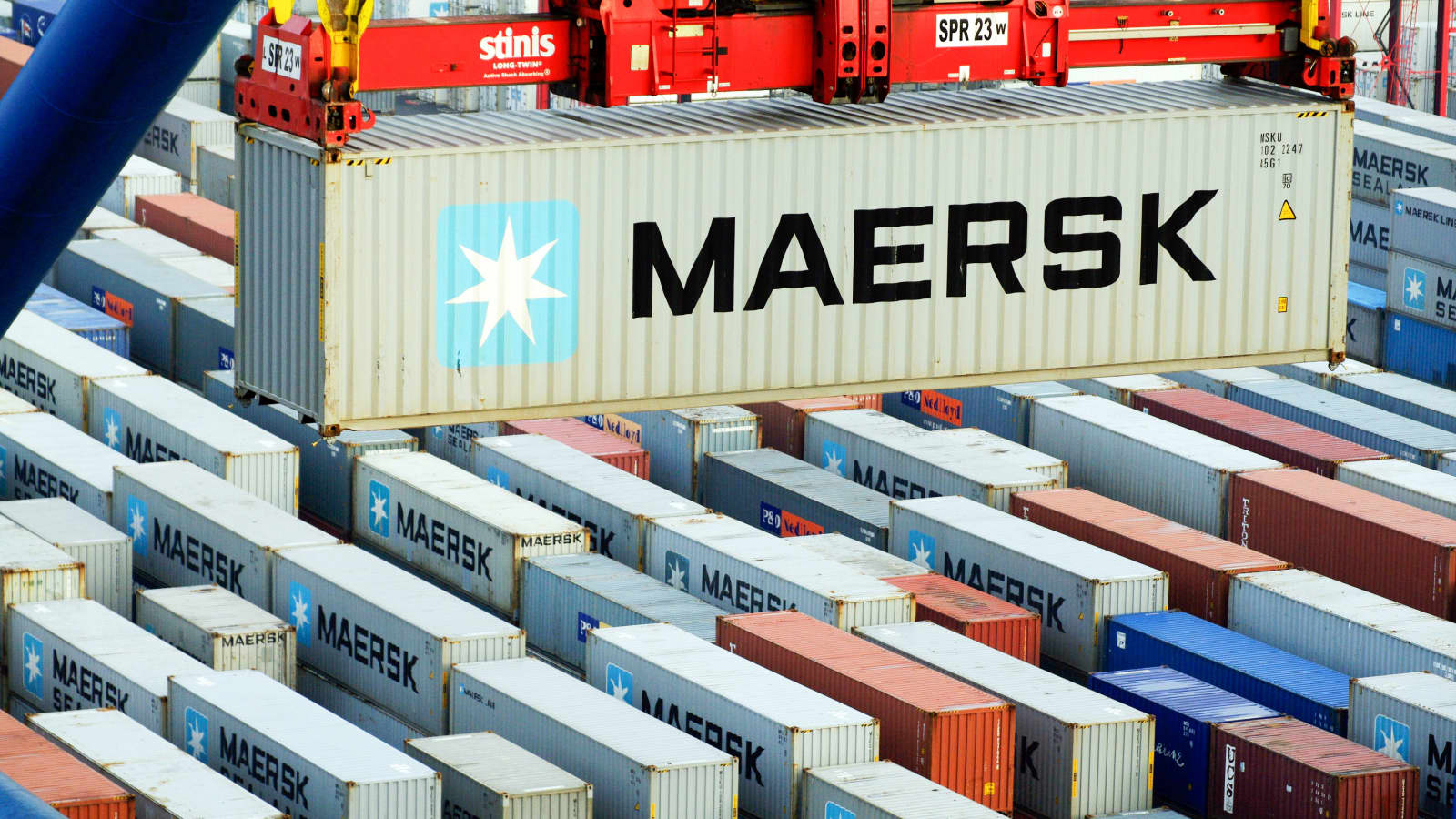 04 MAERSK WARNS NO END IN SIGHT
Maersk, the world's largest container shipping group, has said there is no end in sight for the global supply crisis, following its most profitable quarter in its 117-year history. CEO Soren Skou commented that congestion outside ports was worsening with retailers and manufacturers struggling to keep up with surging demand post pandemic. Surging container freight rates, coupled with labour shortages has meant long delays in unloading cargo. Despite the need for shipping to become carbon neutral, Mr Skou has defended the move into aviation, citing that customer demand, and not Maersk's push into air freight, would determine how much cargo was transported by aircraft.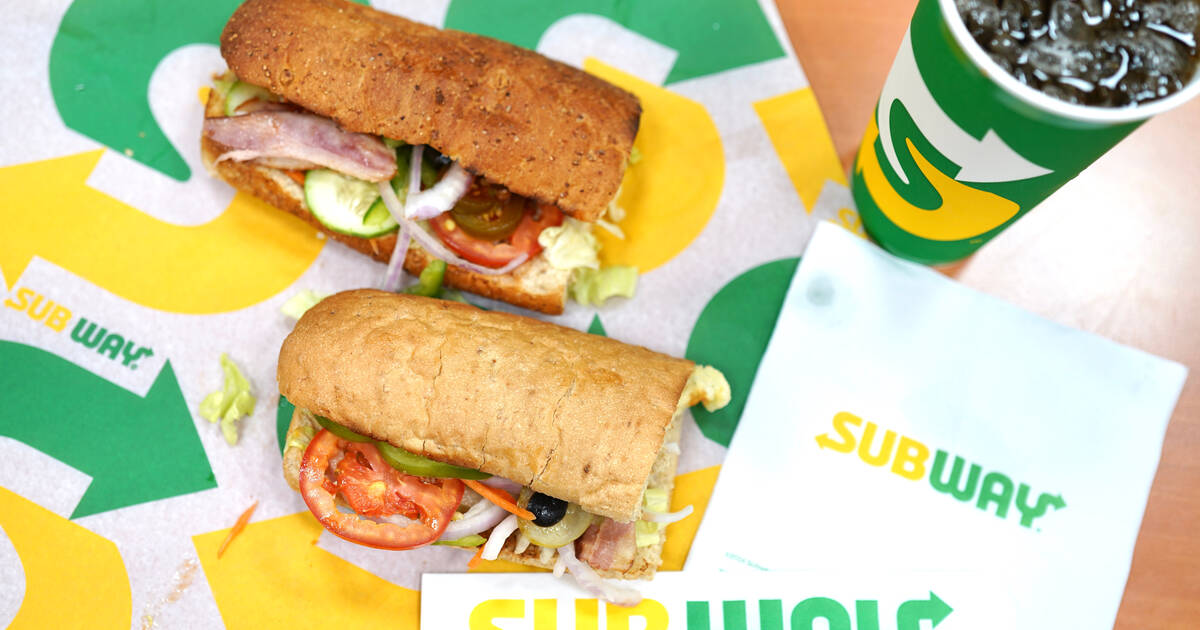 05 SUBWAY GOES LOW CARB
Health & Wellness is one of the biggest macro trends influencing the food industry, with consumers becoming increasingly conscious of their health. In line with this trend, Subway is testing a new 'Hero Bread' in a select few stores across the U.S. The Hero Bread sandwich rolls were developed in partnership with food tech start-up, Hero Labs, Inc. The Low-carbohydrate bread contains one gram of net carbohydrates, 0 grams of sugar, 12 grams of protein, 26 grams of fibre and 100 calories for a six-inch roll.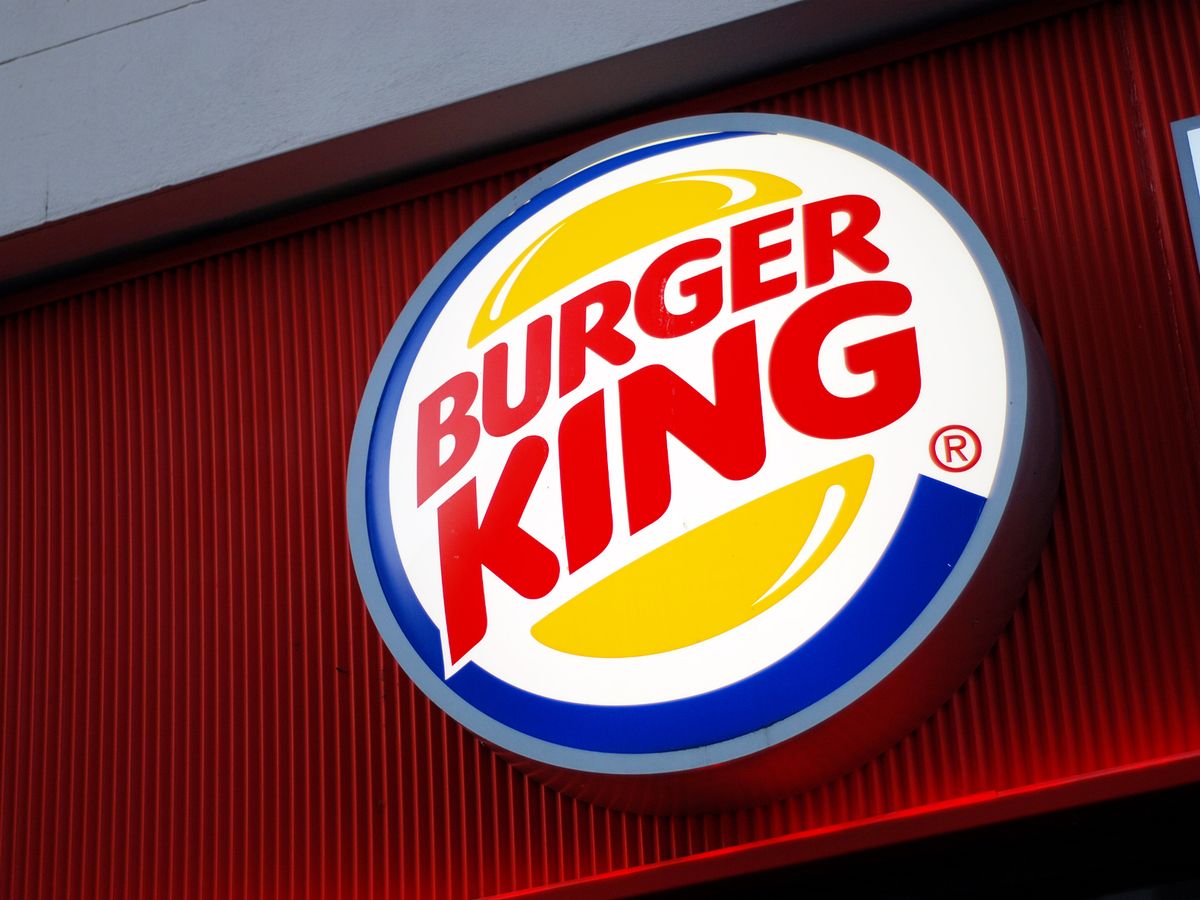 06 PLANET-FOCUSED BUSINESS PLANS
In 2019, as part of Burger King's UK sustainability pillar, Good for Our Planet, it removed the plastic toys as part of BK junior meals. The chain will now launch its interactive children's meal trays using the plastic saved from the toys. Domino's Pizza is pushing ahead with massive expansion plans and joined the growing number of companies committed to net zero emissions by 2050. Other chains focusing on the planet, include Nando's who has reported they are now carbon neutral, with the aim to be carbon net zero by 2030. In line with this focus, brands are developing new products which help reduce emissions too, including Hey Planet's new beetle burger. Launching into Danish restaurants, Hey Planet believe consumers are ready to start eating insects.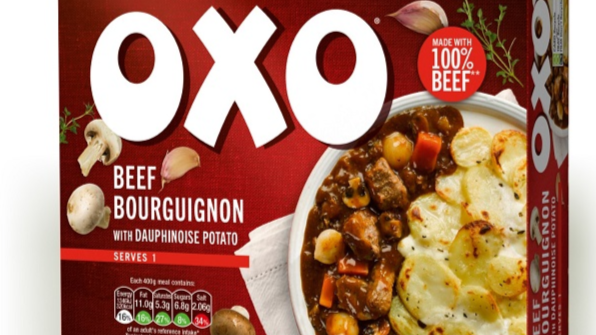 07 OXO READY MEALS HOT ASDA
OXO frozen ready meals, of Pilgrim's Food Masters, is launching into Asda, hoping to appeal to consumers looking to trade up for a more premium offering within the category. The range includes six meals including Chicken In Red Wine with Boulangère Potatoes, Beef & Pancetta Ragu, Beef Bourguignon with Dauphinoise Potato, Creamy White Wine Chicken with Garlic Mash Potato, Dijon Chicken with Rice and Minced Lamb Lancashire Hotpot. Rebranded from Kerry Group's UK and Irish consumer meats and meals business, this is one of the first launches from Pilgrim's Food Masters, following its acquisition earlier this year.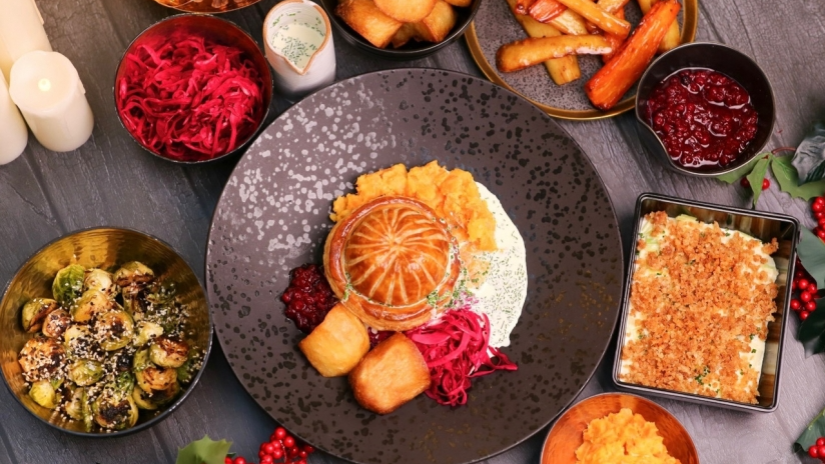 08 A PLANT BASED CHRISTMAS?
No longer confined to Veganuary, the latest survey data from Deliveroo sees plant-based dishes across their platform up 105% YOY. They also uncovered that 1 in 5 of the survey respondents said they will be "breaking tradition" this Christmas by opting for a plant-based Christmas dinner. The main reasons Brits cited for opting for plant-based food this festive season included anticipating catering for vegetarians and vegans at the table, health benefits, variety, and animal welfare.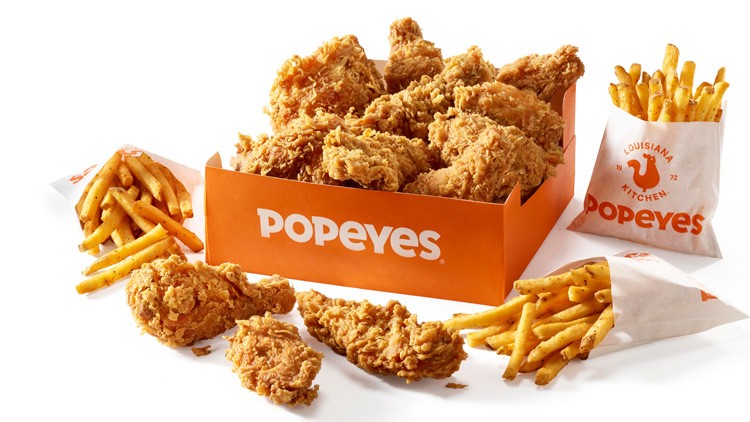 09 POPEYES UNVEILS UK FIRST MENU
Ahead of its November 20th launch in the UK, US fried chicken brand Popeyes has confirmed its first UK site in Westfield Stratford, London, A former KFC site, the launch signifies the start of the groups target of 350 sites across the UK over the next 10 years. Ahead of the grand opening, Popeyes has revealed the menu which includes its signature hand-battered chicken, Louisiana chicken sandwich, chicken tenders, hot wings, mac 'n' cheese and Southern biscuits with Cajun gravy. Sauce options include Mardi Gras Mustard, Bold BBQ, Mango Habanero and Ranch and a special 'Hottie Sauce'. The menu will also include their first ever vegan product- the plant-based Creole Red Bean Sandwich. Popeyes has reportedly signed up to the European 'Better Chicken' commitment, with all chicken being 100% UK sourced. 
Dawn Farms, The Maudlins, Naas, County Kildare, Ireland
Click here to unsubscribe or to change your Subscription Preferences.