Click here to view this email in your browser.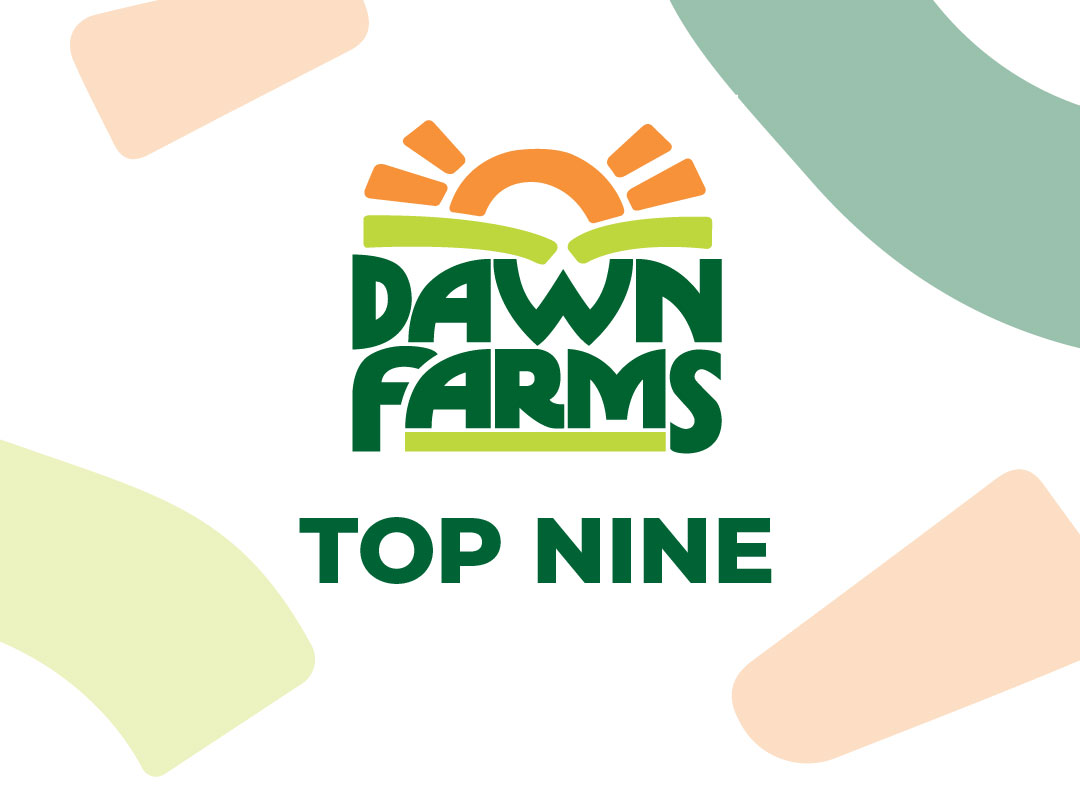 Global Update on Consumer,
Market & Menu Insights
Top Nine Issue 36 | 2021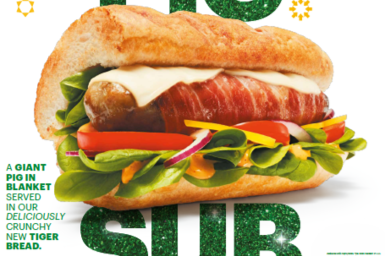 01 Subway's Festive Offering
Subway has re-introduced the Tiger Pig Sub and launched a new Brie Sub as part of this year's festive menu in the UK and Ireland. This time, the Tiger Pig Sub is "bacon-ier, maple-ier and crisp-ier" with a drizzle of ketchup. Subway's festive menu runs until 28 December. In the U.S., the brand has launched two rotisserie-style chicken subs and is bringing back its roast beef sandwich as a permanent menu offering but this time, made with higher-quality meat as part of the chain's "Eat Fresh Refresh" initiative.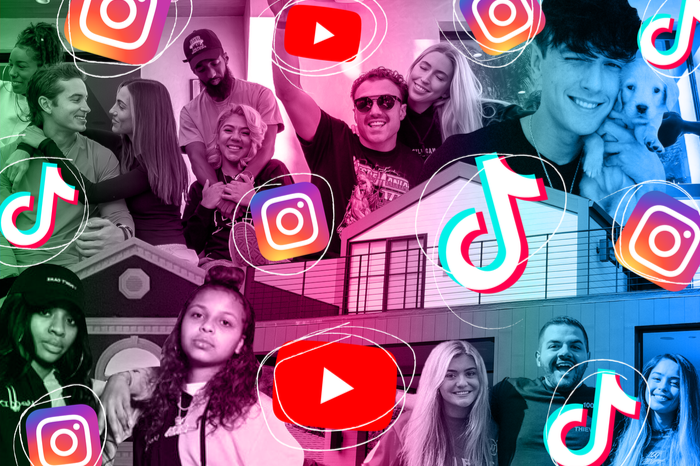 02 Trending on Social Media
The last month on social media has seen Korean street food continue to grow and thrive. In particular, mukbang Korean fried chicken featuring gochujang, soya, garlic, honey and sesame dressing, has been very popular on TikTok. Jamaican jerk chicken is appearing more on Instagram's 'Explore' page, with mushrooms set to become the trending protein of 2022, with their plentiful health benefits reported across social media. When it comes to indulgent dishes, layered stacked burgers with 2 or 3 meat patties are popular on both TikTok and Instagram this month.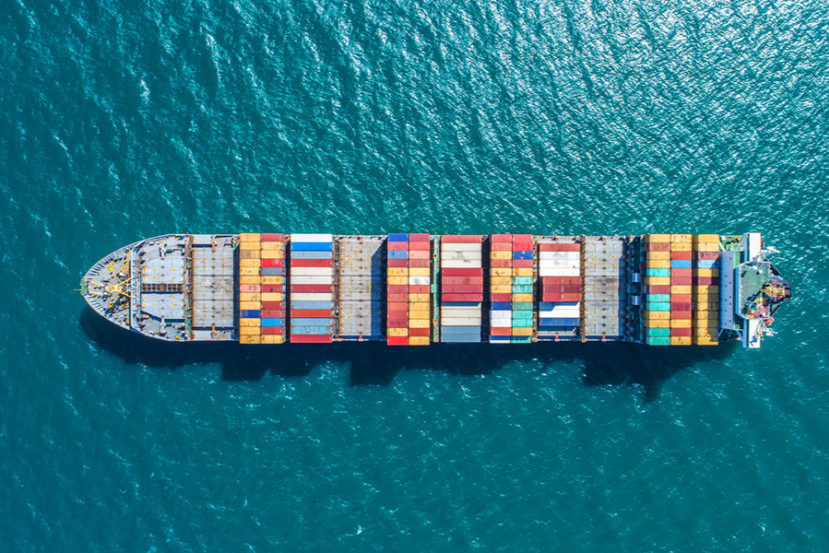 03 Supply Chain Challenges
Global food prices have reached the highest level in over a decade, up 30% YoY in October, according to the UN Food & Agriculture Organisation. High commodity prices, factory closures, supply disruptions and political tensions are the main pressure points. We can expect higher prices and market volatility to remain throughout 2022, according to Cargill and Rabobank.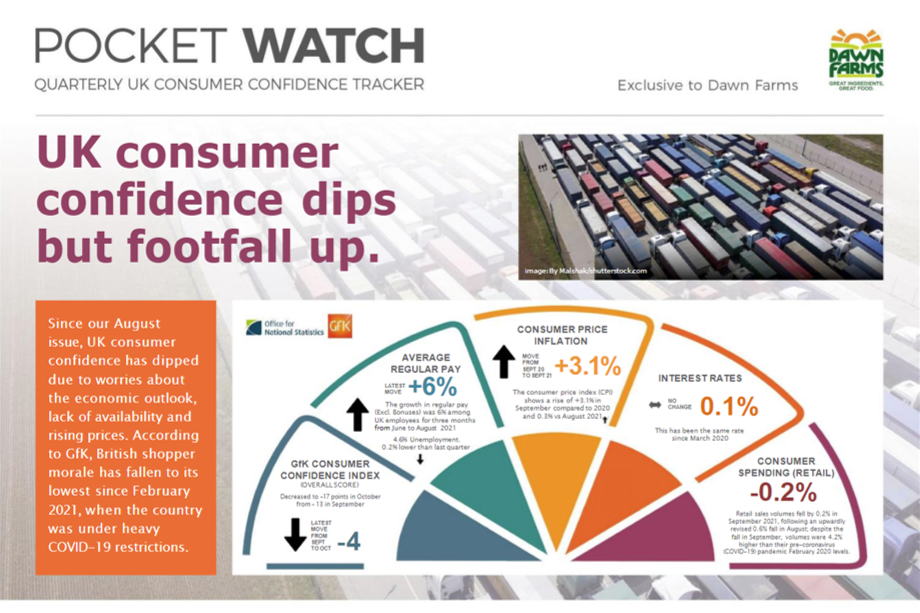 04 Consumer Confidence Tracker
Since our August update, UK consumer confidence is challenged with concerns regarding the economic outlook, lack of availability and rising prices. The better news is that footfall is up and menus are expanding again as consumers return to enjoy the real life experience.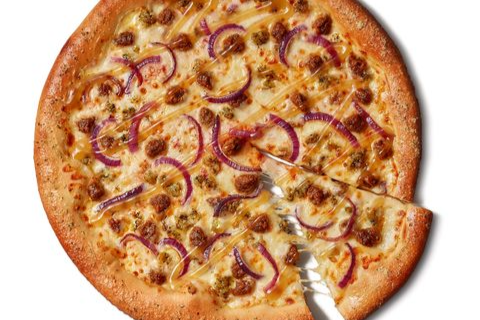 05 Indulgent Christmas Offerings
Perfect for cosy nights in, QSRs have announced their Christmas menus leading up to the festive season. Pizza Hut launched their Hog Roast Pizza with pulled pork, sage & onion stuffing, red onion and apple sauce drizzle. Pret A Manger introduce the Turkey & Trimmings Toastie, Vegan Christmas Flatbread and Christmas Stuffing Mac & Cheese. Pizza Express is showcasing a Porchetta Pizza with crispy pancetta pieces as part of their five-course tasting menu. Costa Coffee has a new Bacon Mac and Cheese Toastie and Maple Glazed Pigs in Blankets Potato Chips. Nando's launched a clementine peri-peri baste as a new flavour option while Domino's yodels about its new festive pizza in its first UK Christmas ad campaign.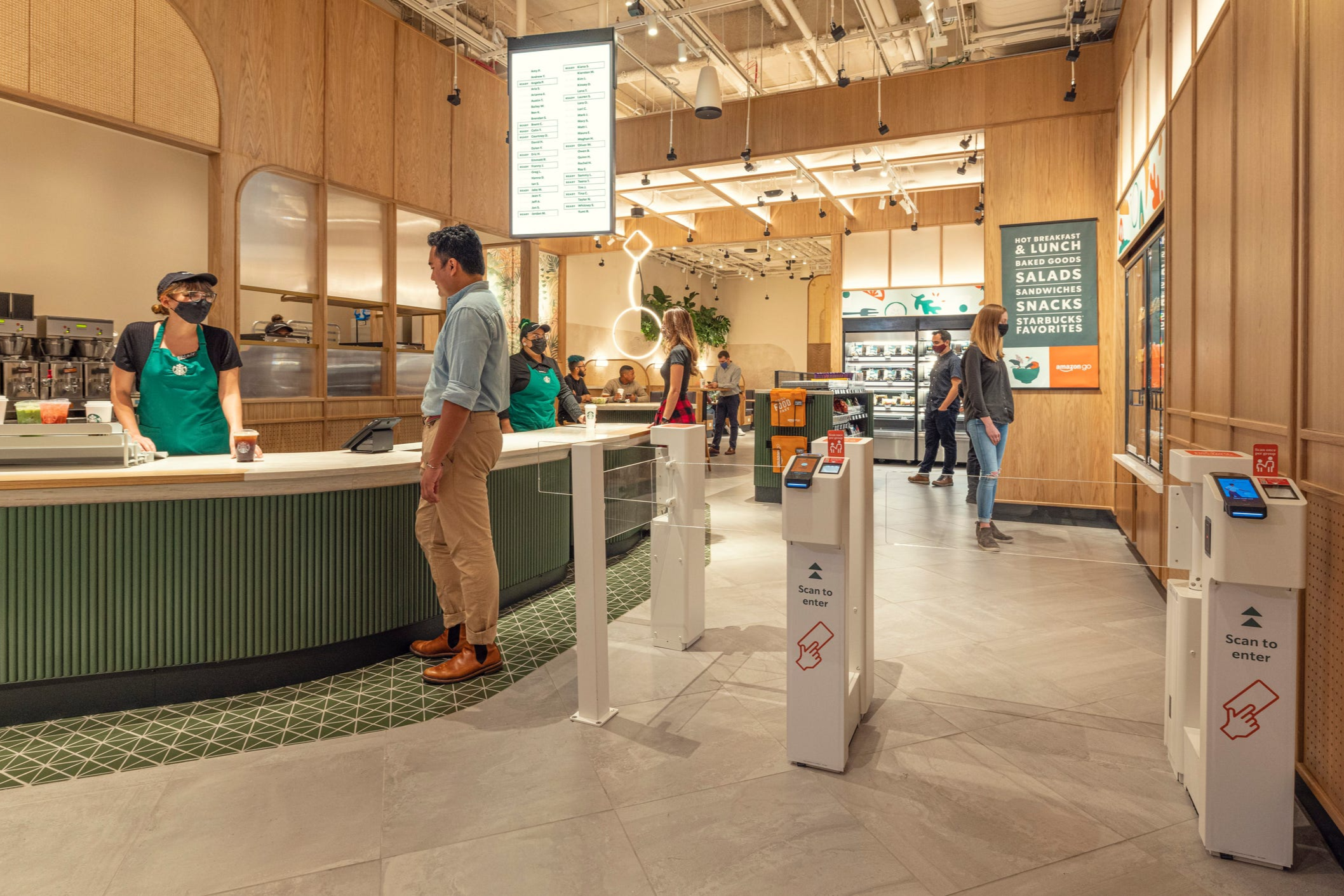 06 Starbucks x Amazon Go
A Starbucks café in New York City is trialling a new cashier-less concept in partnership with Amazon Go. Consumers can order through the Starbucks app or use a credit card, Amazon app or Amazon One palm reader to enter the space, allowing baristas to focus on making drinks and other menu offerings. Starbucks and other operators are expanding labour-saving technologies as they adapt their strategy to meet labour shortages and preference to go contactless.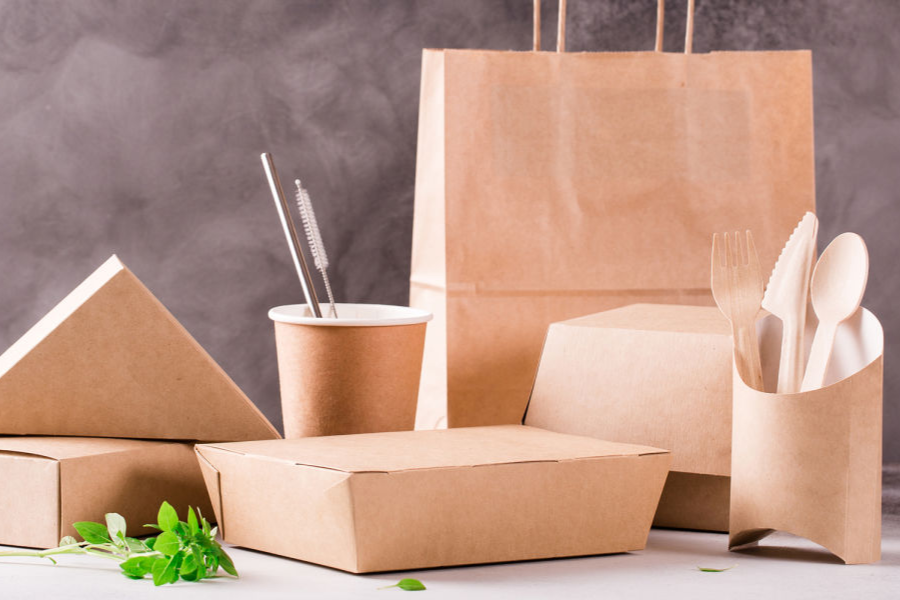 07 NRA's Upcoming Trends in USA
Health, sustainability and better packaging solutions are some of the top trends to hit the foodservice industry in 2022, according to National Restaurant Association's 2022 Culinary Forecast research. Immunity-boosting foods, plant-based sandwiches and zero waste make up 3 of the top 10 trends, as consumers adjust their takeout habits to refocus on 'better for you' and 'better for the planet' options.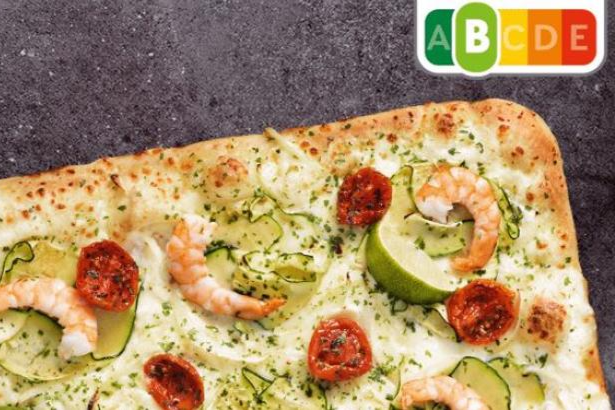 08 Domino's France Adopts Nutri-Score
Domino's France is the latest brand to include the Nutri-Score on all its pizzas, starters and desserts in an effort to more clearly communicate nutritional values with consumers. Nutri-Score aims to help people make informed food choices by labelling products with a letter A, B, C, D or E and accompanied by a gradient colour from green to red. McDonald's and KFC have also adopted the transparent labelling system in France as the nutritional quality of products becomes more essential to consumers.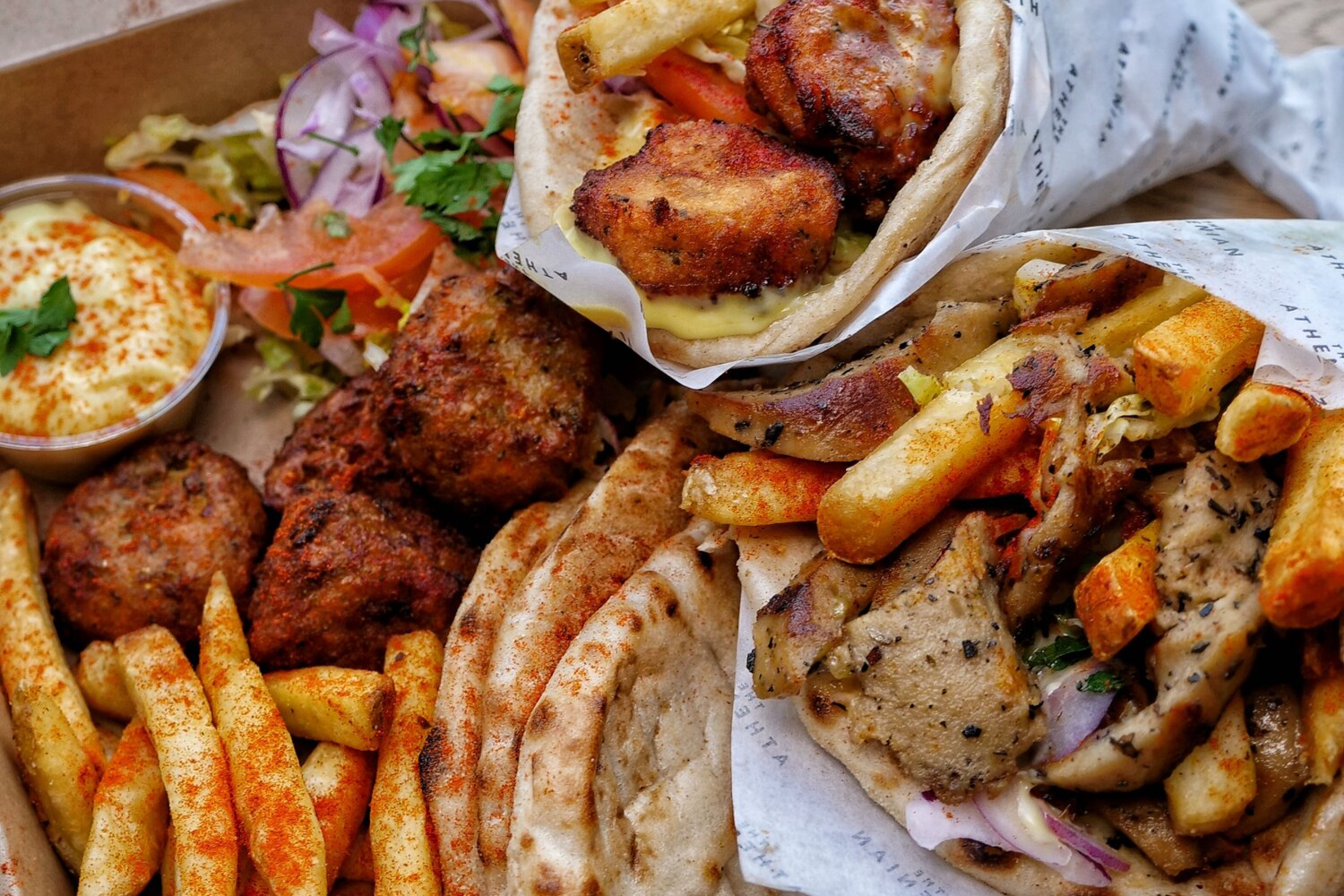 09 Make Way for The Athenian
Greek street food chain, The Athenian, has announced plans for international expansion and will operate 18 locations across the UK by December. The brand plans to open two new sites in Madrid, followed by four sites in Dubai and Abu Dhabi by the end of 2021. Next year will see openings in Barcelona and further openings in the UAE that are fully halal. Signature menu offerings include beef, chicken, pork and vegan Greek gyros and souvlaki wraps.
Dawn Farms, The Maudlins, Naas, County Kildare, Ireland
Click here to unsubscribe or to change your Subscription Preferences.