Click here to view this email in your browser.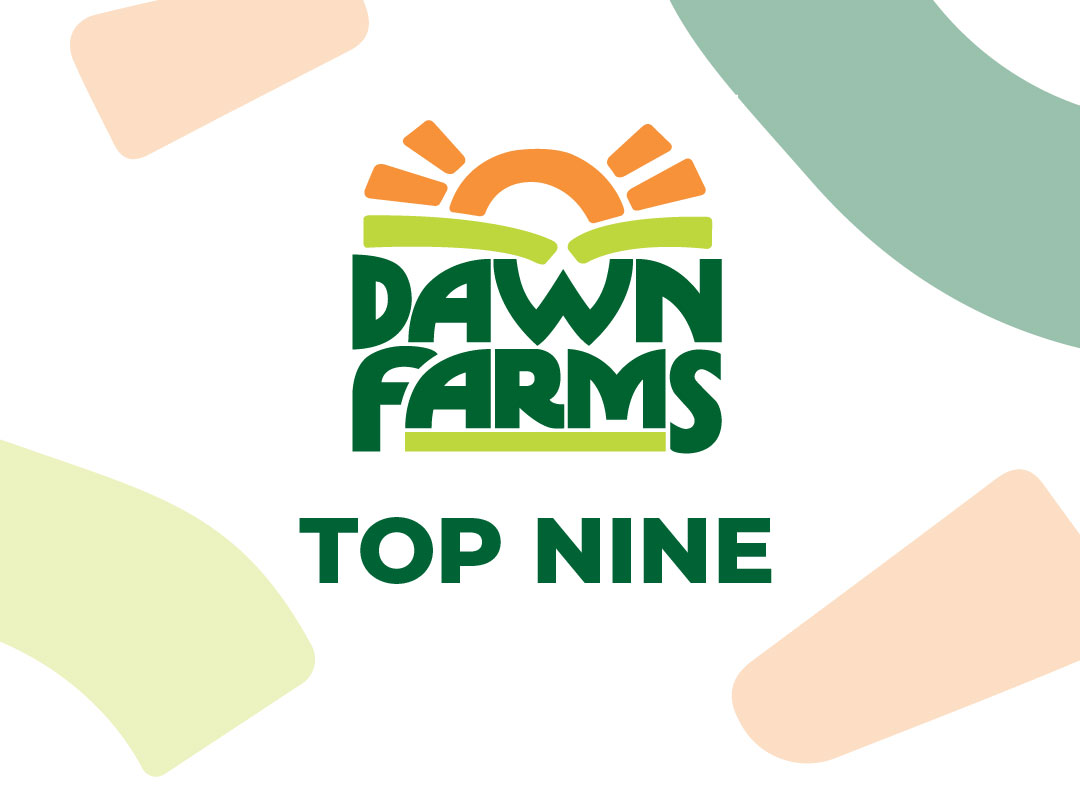 Global Update on Consumer,
Market & Menu Insights
Top Nine Issue 16 | 2022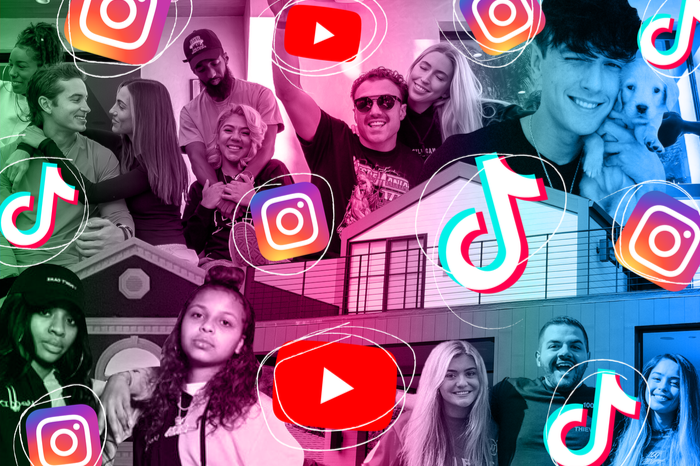 01 What's Trending on Social Media
This month on social media, Mexican food trumps again, with tacos trending on Instagram. From birria to asada tacos, Mexican food is a firm favourite this summer season. Greek gyros are also popular, with indulgent builds including tzatziki mayo and French fries appearing on the feed. It was no surprise to see Korean chicken trending again, with Thunderbird Fried Chicken introducing their new crunchy Korean wings on Instagram. Over on TikTok, Indian cooking tipped the post this month, with Tandoori chicken and Butter chicken trending. Mexican tacos with pulled chicken were also notable on the 'for you' page.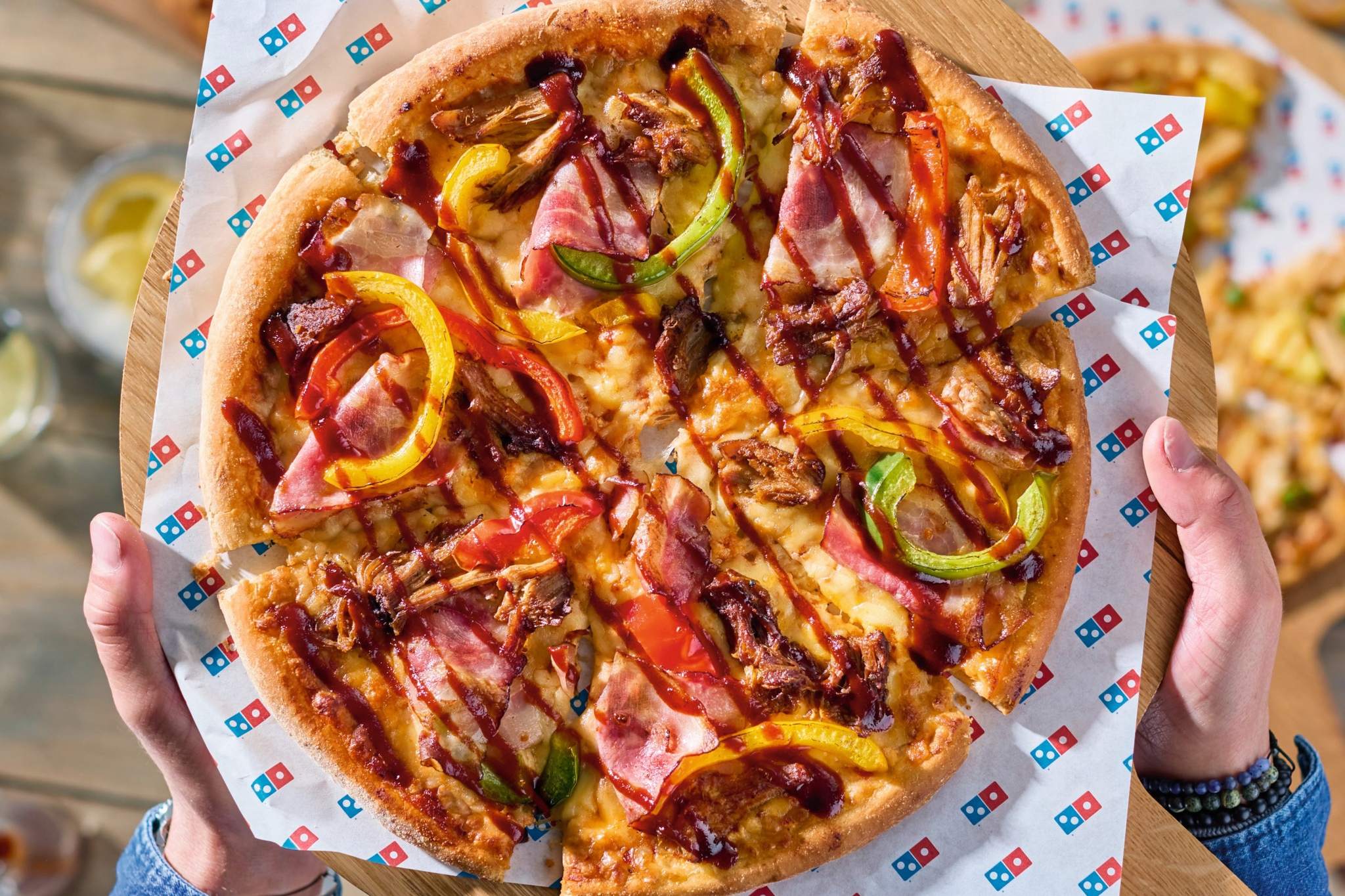 02 Domino's Barbecue Goodness
Domino's Netherlands is celebrating the summer with three new barbecue pizzas. The trio includes a Honey Mustard and Pulled Pork Pizza with pulled pork, mozzarella, red onion, and a honey mustard barbecue sauce. A second Pulled Pork option, the Spicy BBQ Pulled Pork pizza, with bell pepper, bacon and sriracha barbecue sauce. The third option is a Sweet Smokey Chicken Pizza topped with grilled chicken, pineapple, honey-mustard barbecue sauce and spring onion.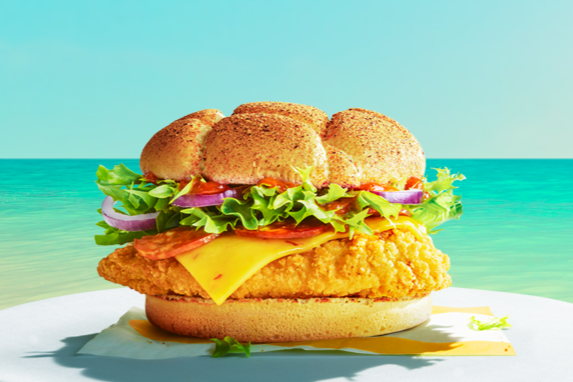 03 McDonald's Summer Launches
McDonald's has launched the second instalment of its summer menu, the Taste of Spain and Cyprus Menus, which include a Spicy Spanish Stack Burger, Chicken Fiesta Burger and Halloumi Fries. The Spanish Stack includes two beef patties, chilli cheddar, red onion, spicy tomato sauce, and lettuce on a paprika bun. The Chicken Fiesta Burger comes with a crispy chicken filet topped with slices of chorizo. Another chorizo launch, Einstein Bros. Bagels introduces its Chorizo Breakfast Burrito with fluffy eggs, savory chorizo, thick-cut bacon, hashbrowns, a trio of asiago, parmesan and romano cheeses and zesty jalapeno salsa, all rolled up in a warmed flour tortilla.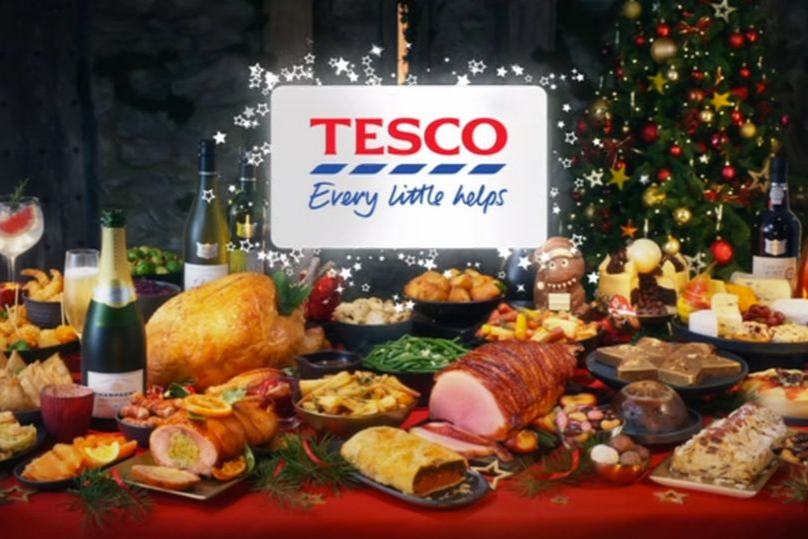 04 Retail Christmas Sneak Peak
With over 5 months to go, retailers are sharing sneak peaks of their 2022 Christmas offerings. Waitrose introduced new additions such as a savoury twist on the classic Christmas dessert: Profiteroles filled with creamy burrata, a rich cheddar and mozzarella sauce and spicy 'nduja. Other festive offerings come from various cuisines including King Prawn Curry Melts, Balti Baubles and No Beef Empandanas. Tesco's indulgent party food includes Chicken Kiev Bites, Lobster Mac'n'Cheese Pots and Fish and Chip Cones. 
05 NutriScore Modifications
The Scientific Committee of the Nutri-Score (ScC) has recommended changes to improve the Nutri-Score scheme, suggesting modifications around sugar, salt, and protein content. Recommendations include modifying components of sugar, salt, fibre and protein, with nuts and seeds being included in a broadened fats, oils, and seeds category. The ScC also suggested an altered energy component called 'energy from saturates' and is suggesting specific rules for red meat products. The next steps will include Nutri-Scores for drinks, which would include milk-based drinks, before year end.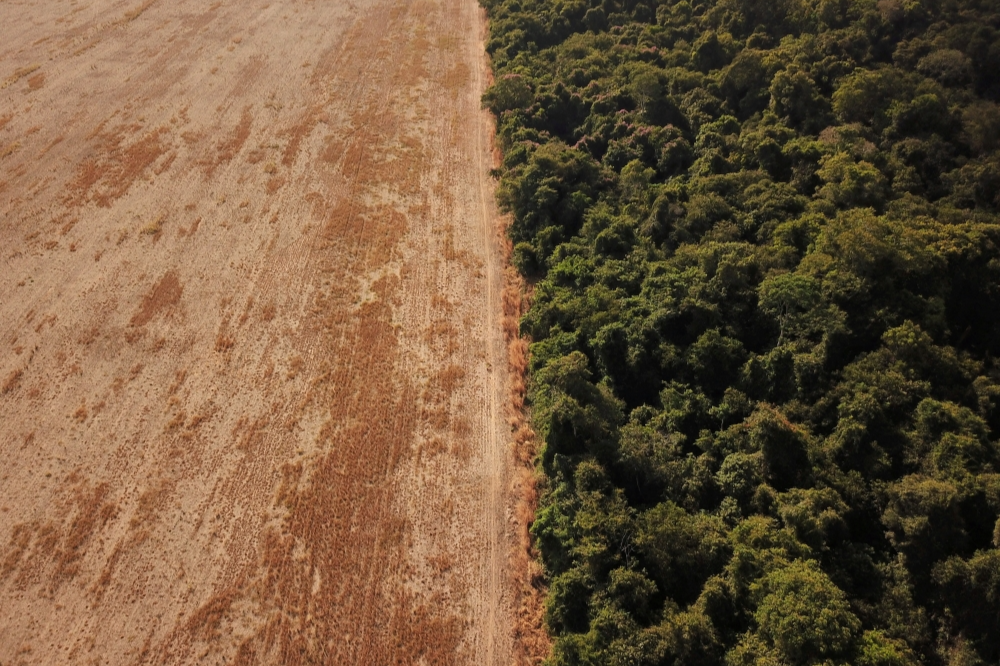 06 Zero Deforestation Soy Initiative
Deforestation accounts for approximately 8% of global greenhouse gas emissions and is a major contributor to climate change. Soy production to be used in animal feed is a key driver of deforestation, and many of the world's top foodservice and retail brands have made commitments to eliminate deforestation from their supply chains. To accelerate this transition, Tesco, Sainsbury's and Waitrose have invested $11 million into a new system of financial incentives for farmers who commit to zero deforestation and conversion-free soy cultivation. The project will provide finance to 36 farms producing 75,000 tons of soy per year in the Cerrado region in Brazil, which is the world's most biodiverse savanna and under risk of deforestation, mostly driven by the expansion of soy cultivation.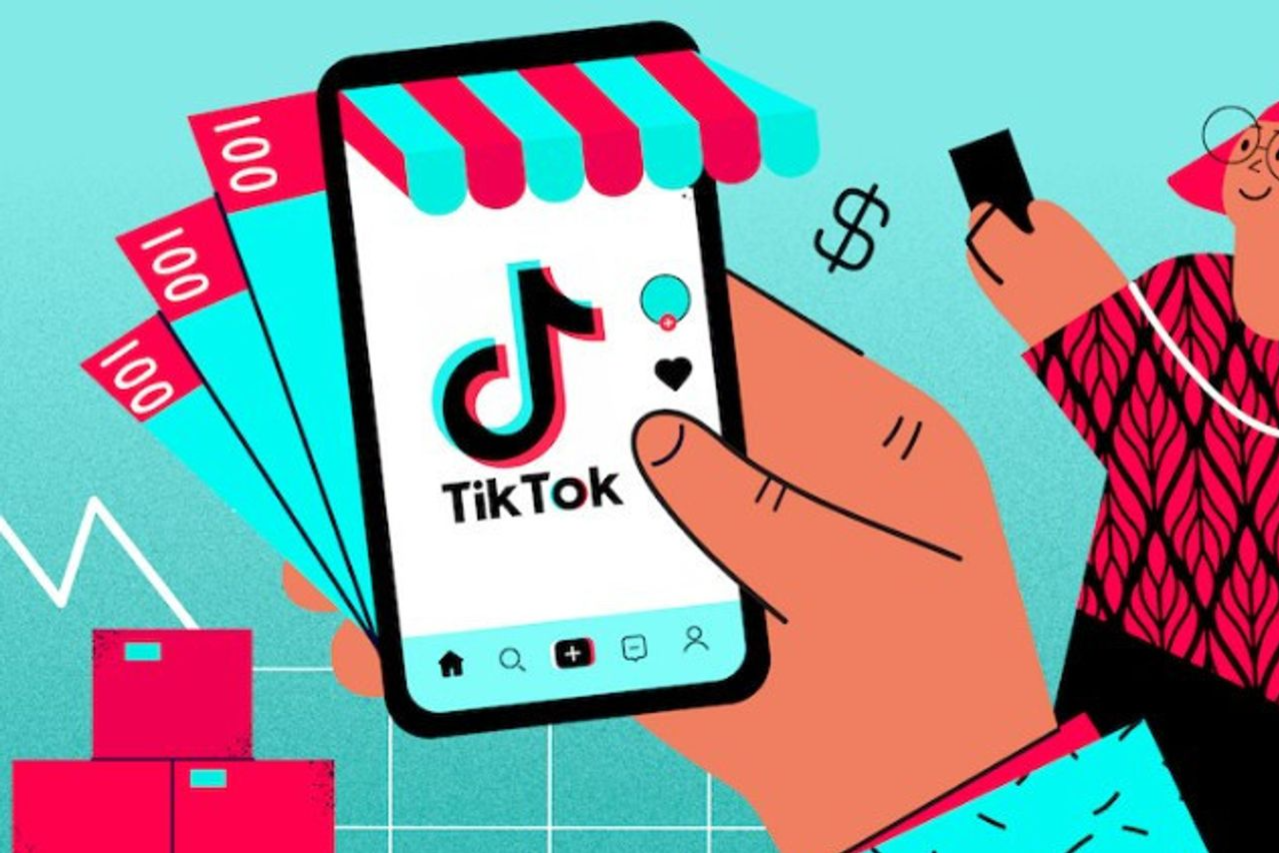 07 TikTok Fresh Food Shop
Already proving its influence over buying habits, TikTok now sells fresh food for the first time in the UK. The #FoodTok community loves cooking up a storm, with food related content receiving over 26 billion views, and TikTok being the catalyst for some of the biggest viral food trends over the past year. Pasta Evangelists, The Fish Society and The Veg Box Company are among the first fresh food brands to launch on the platform. Each merchant can manage their fresh food delivery directly, with TikTok-ers completing their purchase end-to-end in-app through the brands' TikTok Shop page.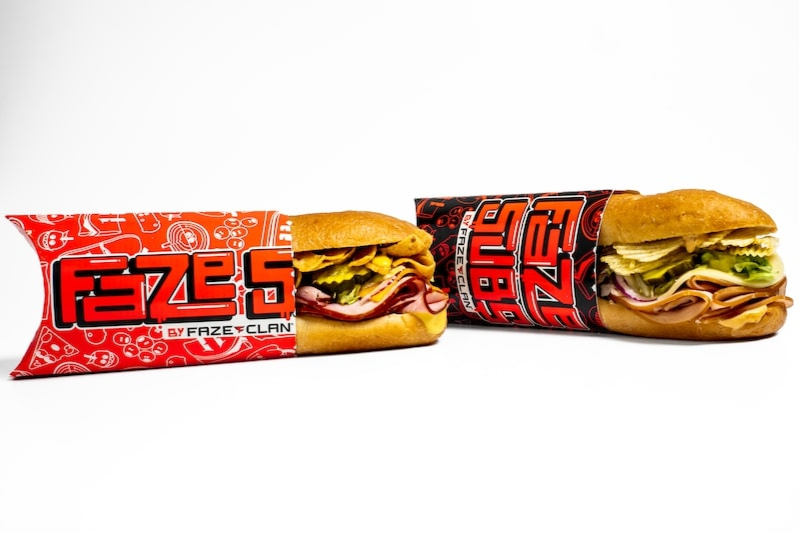 08 Subs by FaZe Clan
DoorDash, the largest food delivery company in the United States, is now exclusively selling FaZe Clan's sub sandwich line. The FaZe Clan, known as gaming titans, has previously partnered with McDonald's for a Thanksgiving Friendsgaming event and Totino's for Buffalo Chicken Pizza Rolls. Two of the subs offered on DoorDash are The Rug Father featuring smoked turkey, provolone, guacamole, pepperoncini, FaZe Sauce and Funyuns and The Overkill with turkey, ham, bacon, provolone, pepperoncini, FaZe sauce and Ruffles potato chips. The sandwich menu is a collaboration with Chef Eric Greenspan, the Virtual Dining Concepts Culinary Director and TV personality.
09 Seeking out the Heat
Flavour preferences have changed over the past few years as consumers seek more adventurous foods. 41% report they would choose interesting flavour combinations such as spicy and sweet over familiar flavours, according to Frito-Lay Summer Snack Index. Scorpion pepper, death reaper, spicy sesame ginger and pineapple ancho chile are among top trending flavours. The spicy trend is growing across multiple categories with hot honey and habanero featuring in more new product launches. Consumers are exploring new territory and testing their limits with these unique flavour blends. 
Dawn Farms, The Maudlins, Naas, County Kildare, Ireland
Click here to unsubscribe or to change your Subscription Preferences.