Click here to view this email in your browser.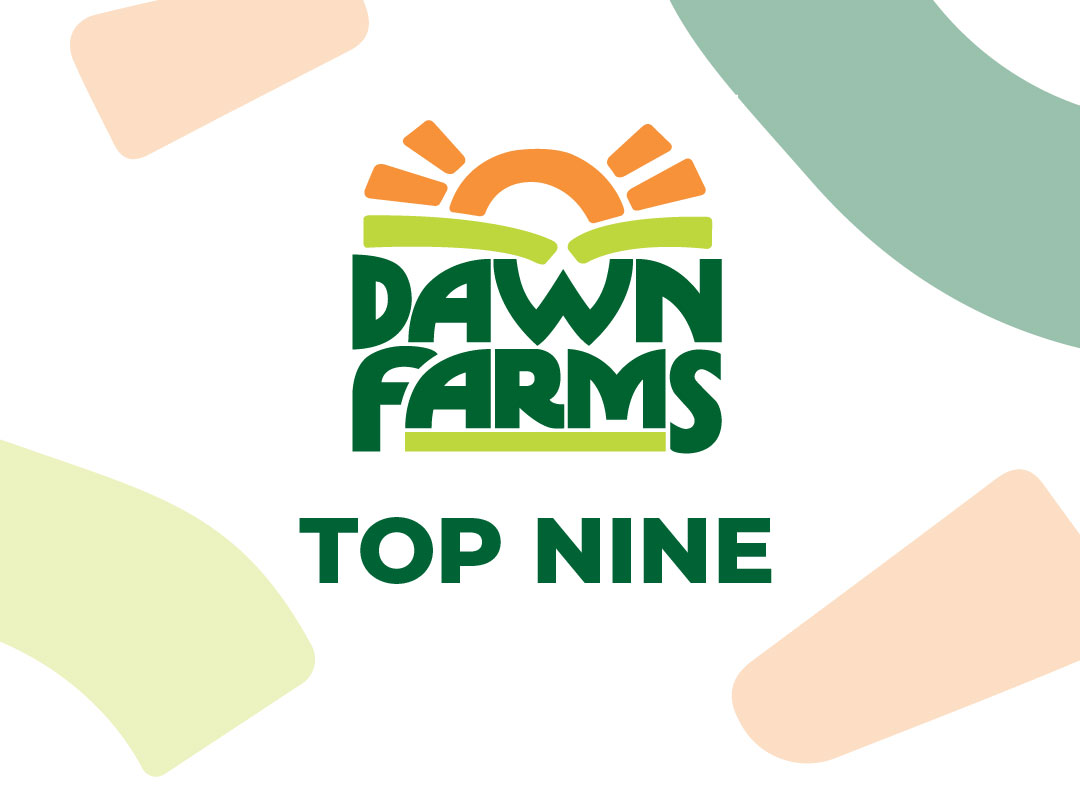 Global Update on Consumer,
Market & Menu Insights
Top Nine Issue 8 | 2023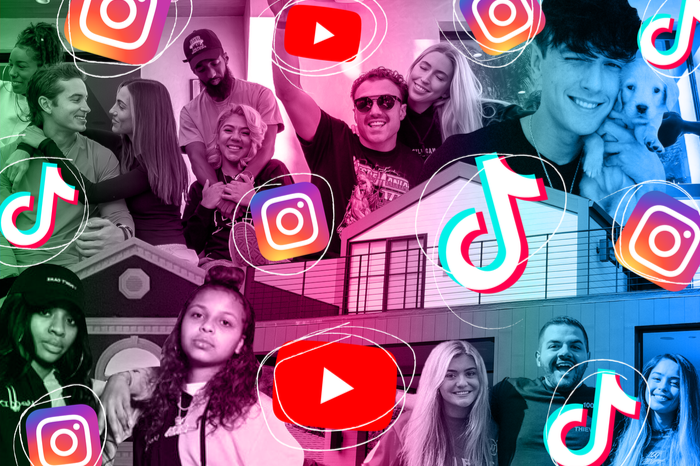 01 What's Trending on Social Media
Our monthly Social Media Report captures the latest food and flavour trends across your favourite social channels. On Instagram, we have seen indulgent meat feast pizzas loaded with bacon, sausages, pepperoni and ham with an abundance of toppings. Sriracha and honey flavours continue to entice young consumers, as we spotted Sriracha Honey Burnt End Sausage and a new fusion of poutine with Korean kimchi and short rib. Over on TikTok, chicharron, lasagne pizza fusions and chorizo mayonnaise are topping the trending foodie hashtags.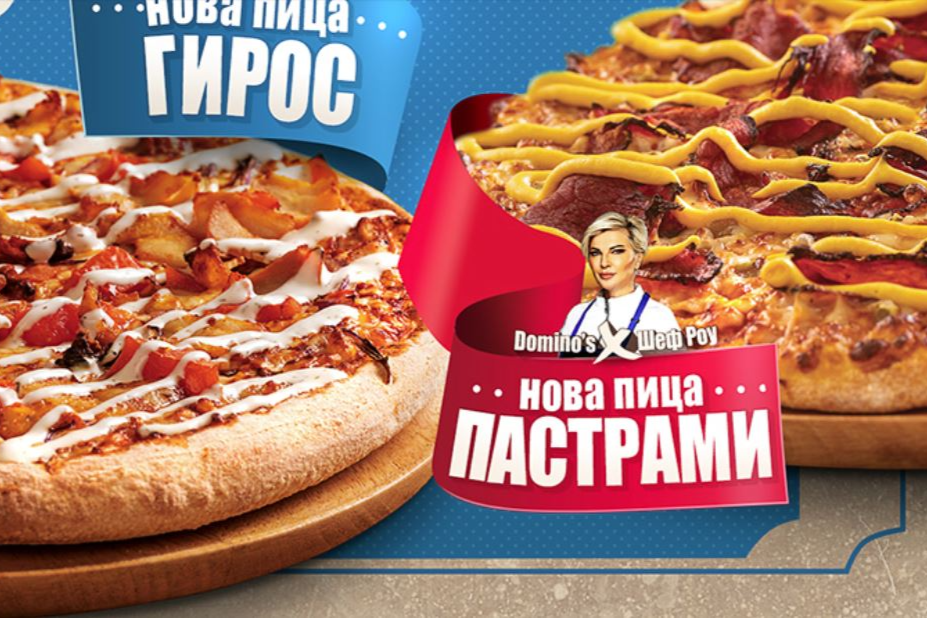 02 Domino's Menu & Tech Innovations
Domino's Bulgaria has added two new pizzas to their menu, including a Pastrami Pizza topped with pastrami, pickles and mustard, and a Gyros Pizza topped with gyros chicken, onion, tomatoes and yogurt sauce. Domino's also recently launched a new AppleCar Play app where customers can order directly from their car to save time. Domino's UK and Ireland have launched 'The Ultimate Chicken Mexicana', featuring taco-spiced pulled chicken, jalapeños and smoky mayo. Dawn Farms' Mexican-inspired products are the perfect addition to pizza, sandwiches and ready meals.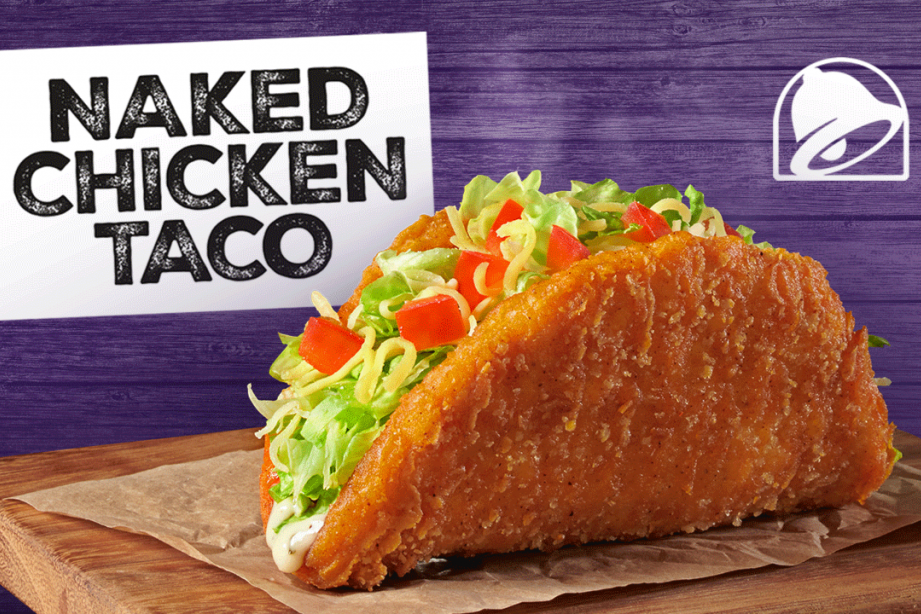 03 Taco Bell's Naked & Breakfast Tacos
Taco Bell launched a new menu item just before Easter, called the Naked Chicken Taco. The typical taco build is composed of fresh lettuce, chopped tomatoes, three cheese blend and the choice of Cali Ranch or Lava sauce, but with a crispy chicken shell as opposed to tortilla. The Naked Chicken Taco is available across the UK and can be bought as part of a meal deal for £7.49 with a drink and fries. In the U.S., Taco Bell debuted the California Breakfast Crunchwrap. This new breakfast option showcases eggs, hashbrowns, bacon, cheese, tomatoes and guacamole in the classic Crunchwrap shell.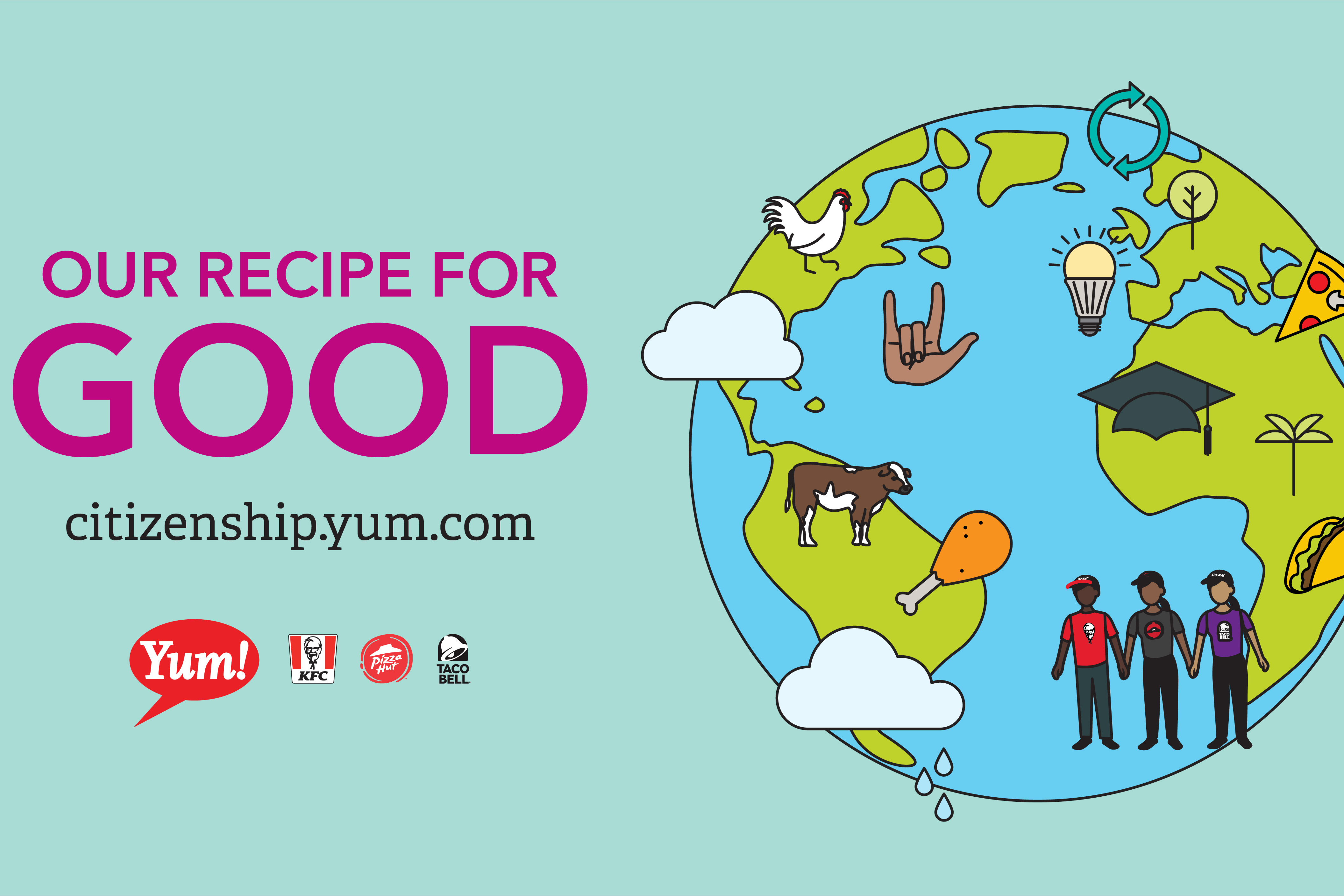 04 YUM Streamlines Sustainable Efforts
Yum Brands has adopted a new packaging policy aimed at streamlining its sustainability efforts across its four restaurant brands. The new policy will focus on the elimination of unnecessary packaging, a shift to more sustainable materials and the support of better recycling systems and reusable products. Yum is working to move away from unrecoverable plastics, which are often found in wrappers, lids, cutlery and bags, and which cannot be recycled. They are also implementing recycling programs for packaging that cannot be eliminated or sustainably sourced.
05 International Pizza Expo Findings
At this year's International Pizza Expo in Las Vegas, the themes that dominated were 'breaking tradition', 'marketing sustainability', and 'providing surprise'. Sweet heat concepts were widespread. Cheese marketers highlighted how peppers can enhance the pizza-eating experience, as the milkfat in cheese enhances the pepper's flavour. The California Milk Advisory Board launched a pizza competition where participants could choose from a range of over 250 styles of California cheese. Beyond Meat shared research stating that half of consumers would visit a restaurant more frequently if plant-based pepperoni was on the menu. General Mills held "boot camps" that helped pizza makers develop signature pizzas, while Shepherd's Grain spoke about the marketing opportunities of using regeneratively grown wheat.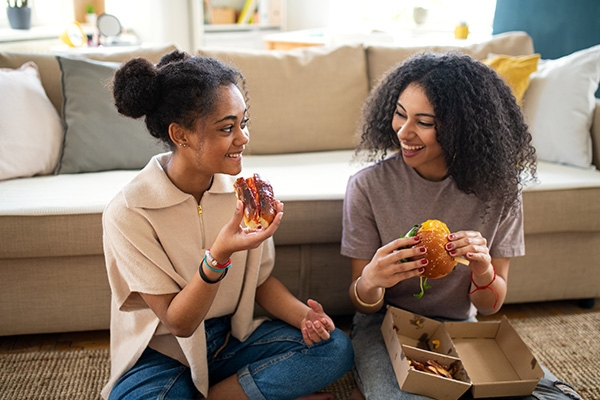 06 How Gen Z Spend Time & Money
Chick-fil-A holds the title for Gen Z's favourite restaurant for another year, making up 13% of teen's overall food spending. Starbucks came in second, at 12%, and Chipotle followed with 7%. It was also reported that male teens spend more on food than their female counterparts. Plant-based meat consumption is also in decline for this cohort, with 42% of Gen Z consuming or willing to try plant-based meat, down from 49% in spring 2021. TikTok still leads the way in terms of preferred social media platforms, taking 37% share, followed by Snapchat and Instagram.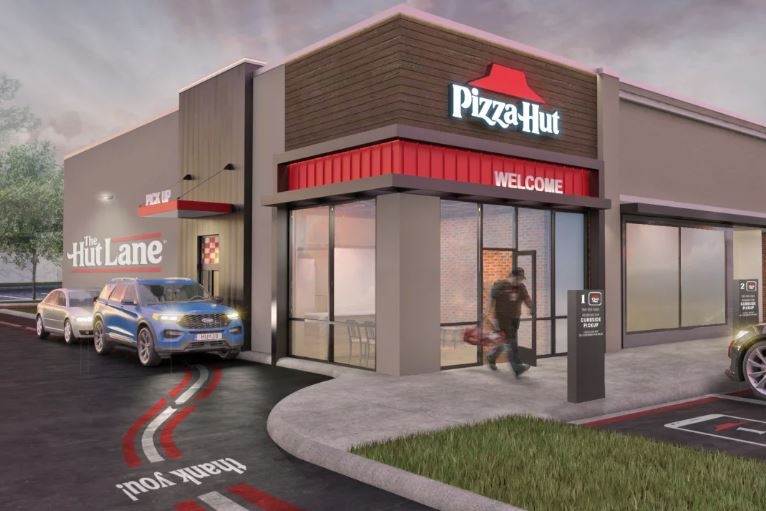 07 Drive-Thru Lanes for Pizza
Pizza is entering a post-pandemic drive-thru boom. Tech-forward drive-thrus have become a critical part of the foodservice industry. As pizza is a made-to-order item that usually takes longer to make than burgers, it is not the obvious choice for a drive-thru lane. However, since Pizza Hut launched the Hut Lane two years ago — a drive-thru window dedicated to contactless pickup — pizza drive-thrus have become more common. The capability, introduced at 1,500 U.S. locations, allows customers to order online or via the mobile app.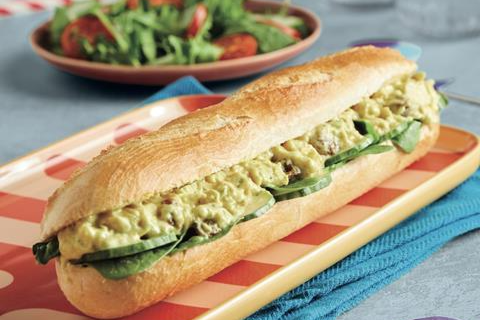 08 Retail Coronation Offerings
In advance of King Charles' coronation in the UK, retailers have revealed special offerings for the celebration. Morrisons have a savoury platter, featuring British classics such as mini pork pies, sausage rolls, sweet satay, quiches, and a spicy platter including onion bhajis, pakoras, veg samosas and chicken satay, with a mint raita dip and a tangy mango chutney. Morrisons also have a new baguette with a filling of tangy coronation chicken, cucumber and spinach. Sainsbury's has launched a Pork & Cranberry Crown, made with pork sausage seasoned with nutmeg, black pepper, sage & thyme and mixed with cranberries, encased in puff pastry and topped with crowns and poppy seeds.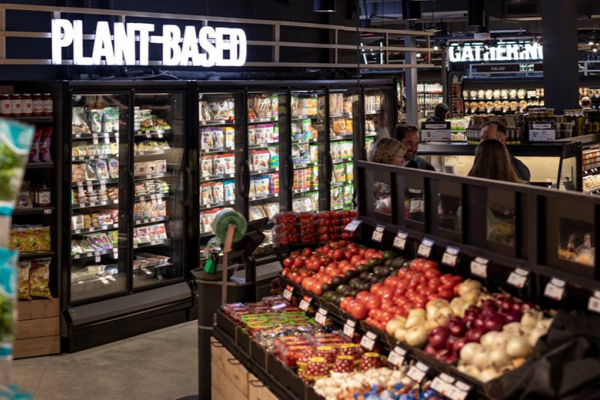 09 How is Plant-based Evolving?
With retail sales of plant-based meat, dairy and eggs totalling over $8 billion in 2022, and restaurant chains such as Burger King, KFC and Starbucks all adding more plant-based items to their menus, it is evident that continued growth has required evolution through innovation. Foodservice manufacturers, such as Before the Butcher, have moved into producing ingredients for other food companies, growing into private-label production. For brands that are keen for consumers to try the latest plant-based alternatives, co-manufacturing and private-label production present an opportunity for customer-led innovation in facilities to provide variety, trending flavours and superior taste and texture at scale. A new GFI reports that across the EU, almost 50% of consumers eat plant-based alternatives at least once a month. View our in-depth Veganuary Review 2023 here.
Dawn Farms, The Maudlins, Naas, County Kildare, Ireland
Click here to unsubscribe or to change your Subscription Preferences.