Click here to view this email in your browser.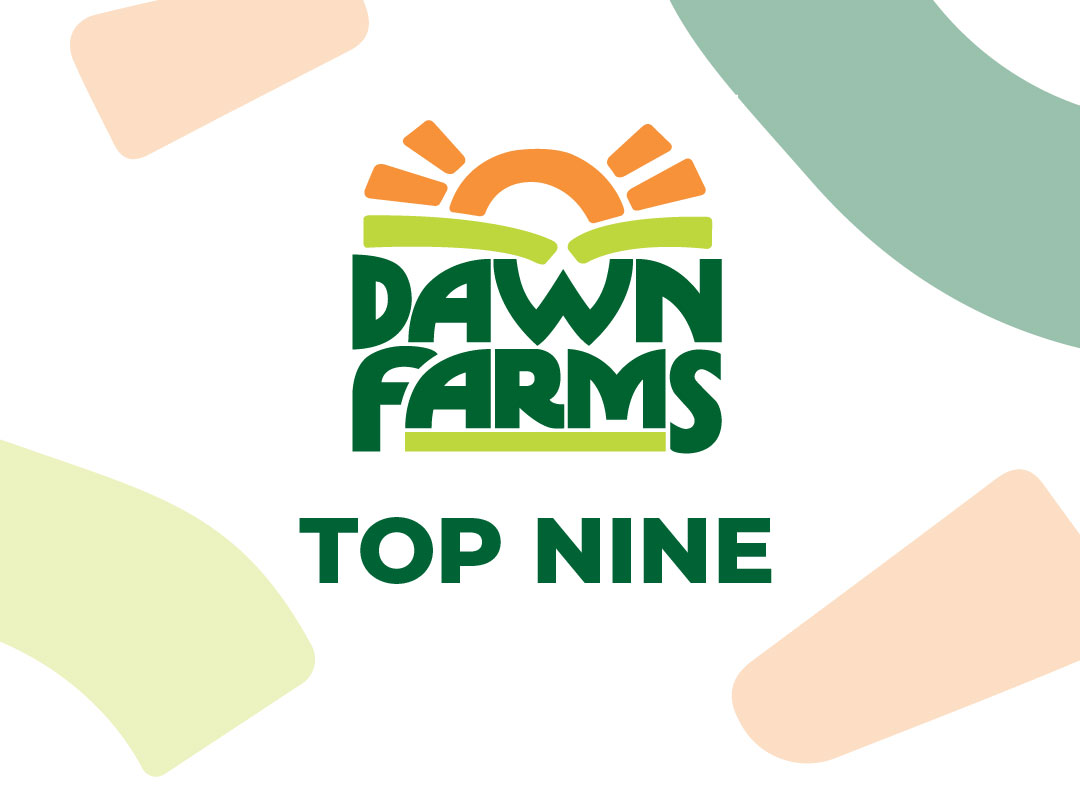 Global Update on Consumer,
Market & Menu Insights
Top Nine Issue 21 | 2023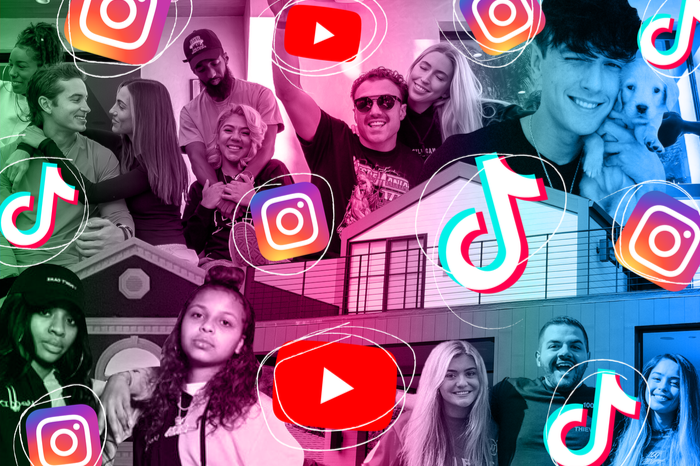 01 Trending on Social Media This Month
Consumers desire for indulgence and adventure is all over social media this month. Extreme offerings such as an XXL birthday cake-style bacon cheeseburger and a new version of the smash taco, with chorizo and bacon, highlight this. As well as this, with recipes such as a slow cooked pot roast and a viral chicken and stuffing sub with gravy, the appetite for comfort foods is evident, especially as we head into the winter months.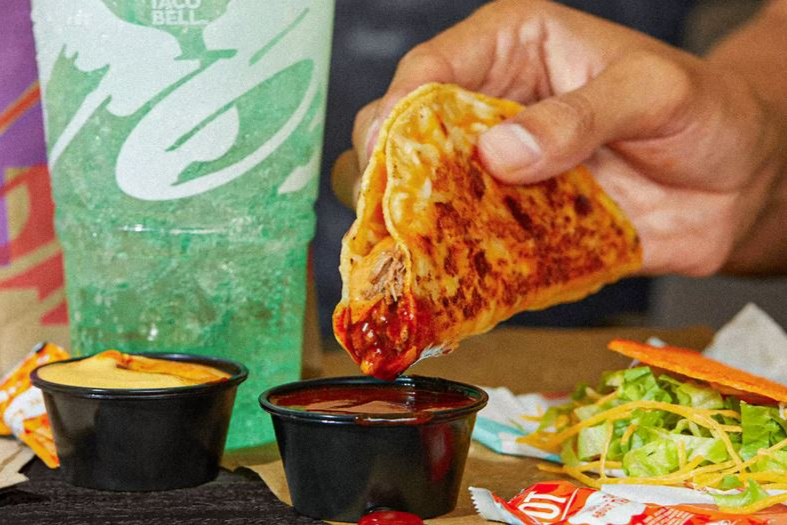 02 Taco Bell's Restlessly Creative Spirit
Taco Bell received the Brand Icon Award at CREATE: The Experience, with incoming CEO Sean Tresvant, accepting the honour. The CEO emphasized the brand's four key marketing principles: impactful advertising, agility in adapting to changing consumer trends and technology, creating an emotional connection with consumers, and balancing creativity with data-driven decisions. Taco Bell's authenticity and creative approach, like the Taco Tuesday campaign with LeBron James, remain essential. Taco Bell wants to maintain its "restlessly creative" spirit, attracting new customers through diverse offerings, and prioritising the digital experience.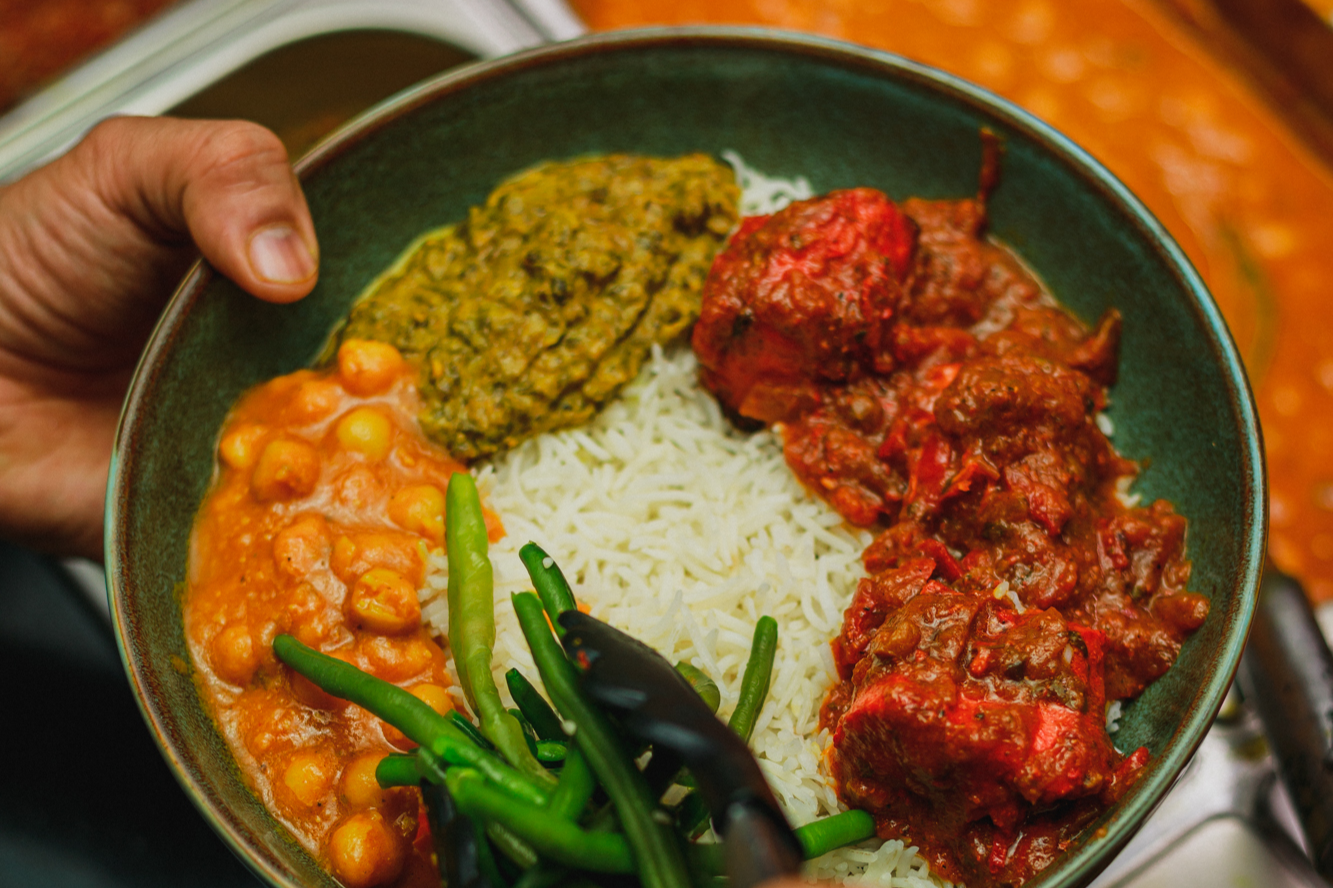 03 Indian Street Food Chain Expansion
Kurry Up, an Indian street food chain in France, is looking to expand their restaurant footprint. The menu includes Chicken Tikka, Butter Chicken, Chicken and Lamb Biryani, Chicken Tikka Masala, as well as vegetarian versions for customers to eat in or take away. The founding brothers welcomed seasoned franchise professionals from Pitaya to help with the expansion. Another Indian QSR, Chaiiwala, plans for international growth through its partnership with investment firm, Lote Global. The chain, known for its Karachi Bun Kebab and Bombay Bowls, is targeting 500 restaurants in North America and the Middle East.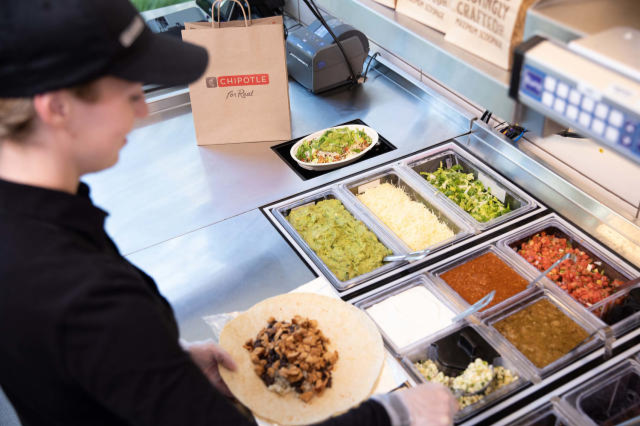 04 Chipotle Robot for Bowls and Salads
Chipotle is trialling automation to prepare its burrito bowls and salads. The chain has already used automation for customer orders, with "Chippy", making tortilla chips in a California restaurant. Chipotle are partnering with Hyphen for this trial, a startup which aims to automate restaurant kitchens. The robot will be used for digital orders only and about two-thirds of digital orders are for bowls and salads. Chains have invested heavily in automation recently to improve consistency and reduce labour costs, but it will be years before the technology pays off.
05 What Sustainability Means For NPD
The increasing consumer focus on sustainability is putting new products and formulations in the spotlight. This shift means that sustainable product development should no longer be the exclusive domain of R&D departments, but a broader business decision. Sustainability involves more than just packaging; it encompasses the entire value chain from raw materials to end-of-life processes. In the FMCG sector, the key areas to focus on are product performance, ingredient quality, and compliance with regulations. By finding synergies between these aspects, businesses can deliver products that satisfy consumer needs, while also promoting sustainability.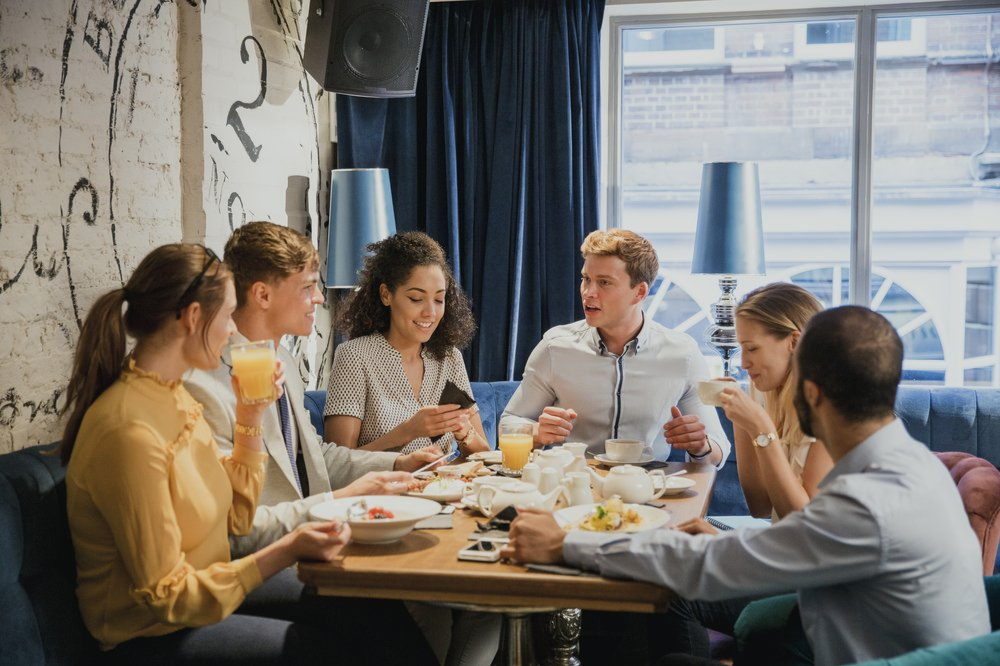 06 Emerging Dining Out Trends
Restaurant chains are in search of the next breakthrough as they eagerly embrace prevailing trends to secure a concept that will guarantee success over the coming years. When Restaurant Business ranked the future 50 "up and coming" chains, the concept of 'EATertainment' was impossible to ignore, as consumers look for activities to enjoy while they dine. Convenience remains key with drive-thru beverages performing well, and tacos are a menu item that is not going away any time soon.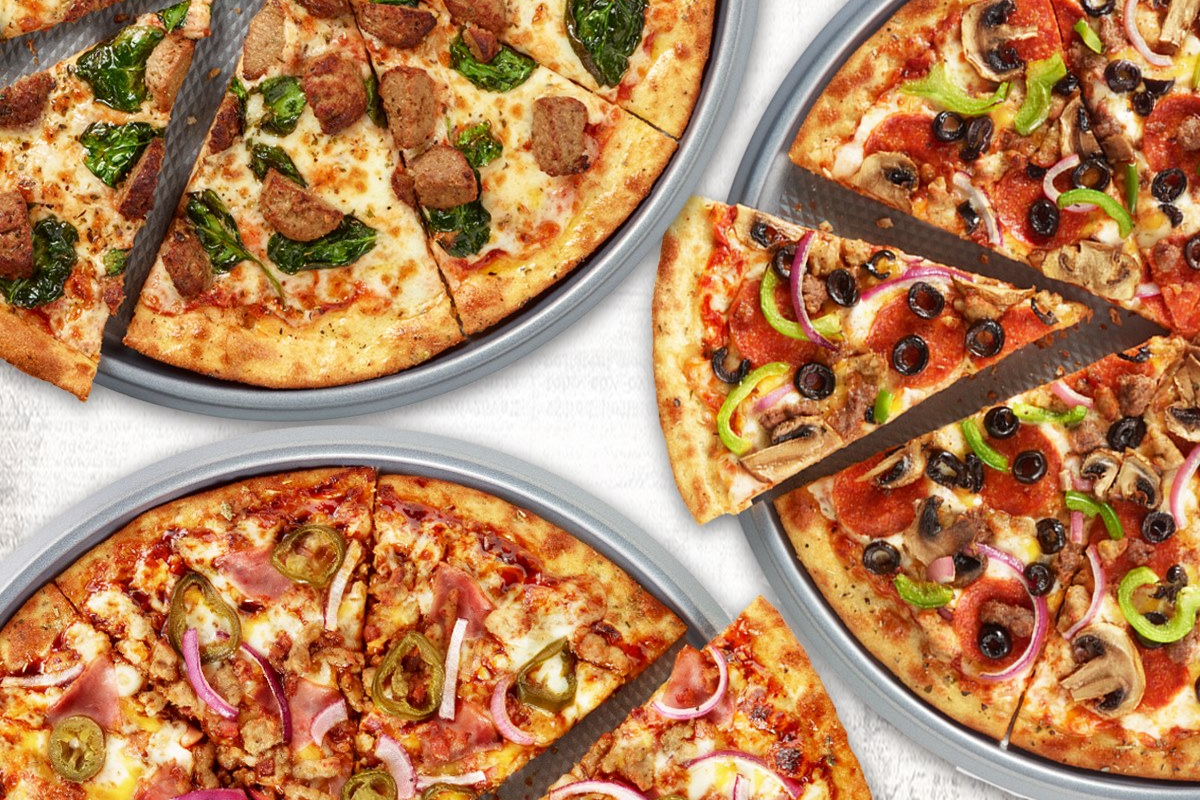 07 Pizza Trends on the Horizon
While almost any type of meat can now be found as a topping on pizzas, there is a resurgence of Mortadella, a classic Italian ingredient, as a trendy choice for pizza. This savoury and flavourful sausage, known for its high fat content, spiced flavours and delicately crinkled, charred edges, is being creatively incorporated into many pizza recipes. Piped ricotta will also appear more frequently providing a creamy bite and pop of bright white. House-infused honey and pickles are gaining traction as popular toppings to create memorable pizza experiences for guests.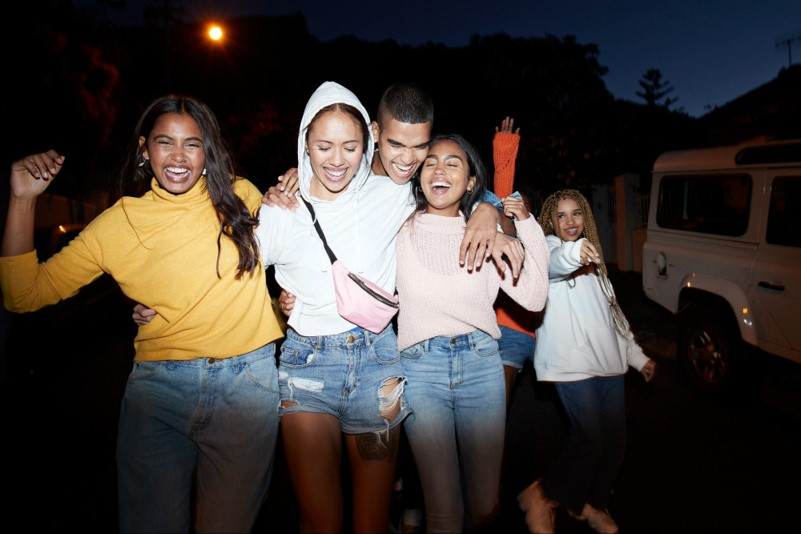 08 Taking Stock of Gen Z Habits
Piper Sandler and DECA released the results of their 46th semi-annual 'Taking Stock with Teens' report which surveyed over 9,000 U.S.-based teenagers in early September. Chick-fil-A remains the highest-ranked restaurant followed by Starbucks, McDonald's and Chipotle for Gen Z, and TikTok is the favourite social platform. For upper-income teens, food was the biggest spend for males, while clothing remains top of female wallet share. Amongst the top social causes Gen Z consumers care about are the environment, inflation and the economy.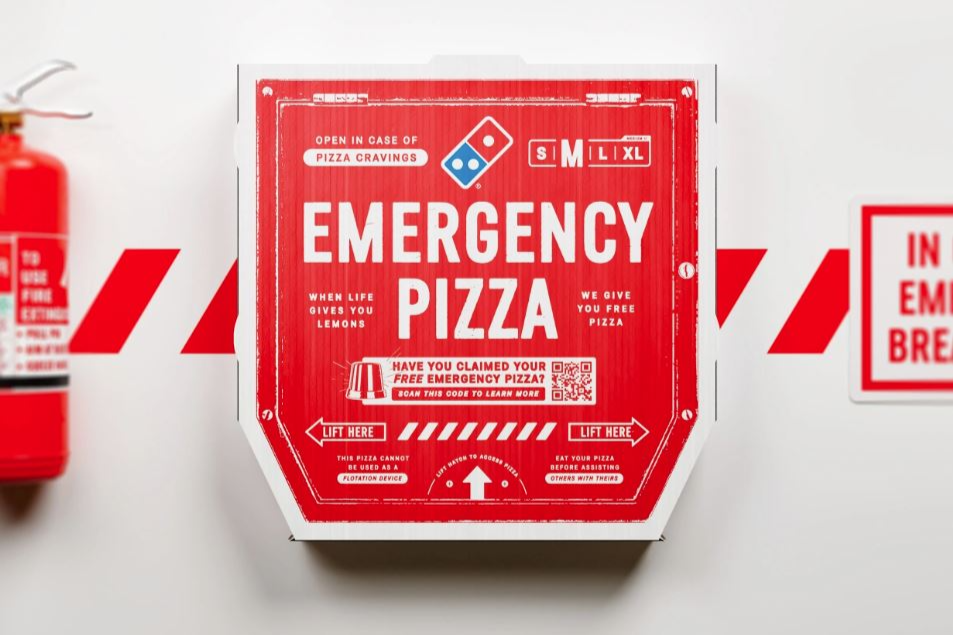 09 Domino's Saves The Day
Domino's are offering Emergency Pizzas to customers when they need it most. Any customer who places an online order can earn an emergency pizza voucher for a medium two-topping pizza, that is redeemable through Domino's Rewards until February. The brand believes everyone needs a pizza pick-me-up at some point, whether the power goes out, dinner is burned, or guests arrive without notice.
Dawn Farms, The Maudlins, Naas, County Kildare, Ireland
Click here to unsubscribe or to change your Subscription Preferences.