Click here to view this email in your browser.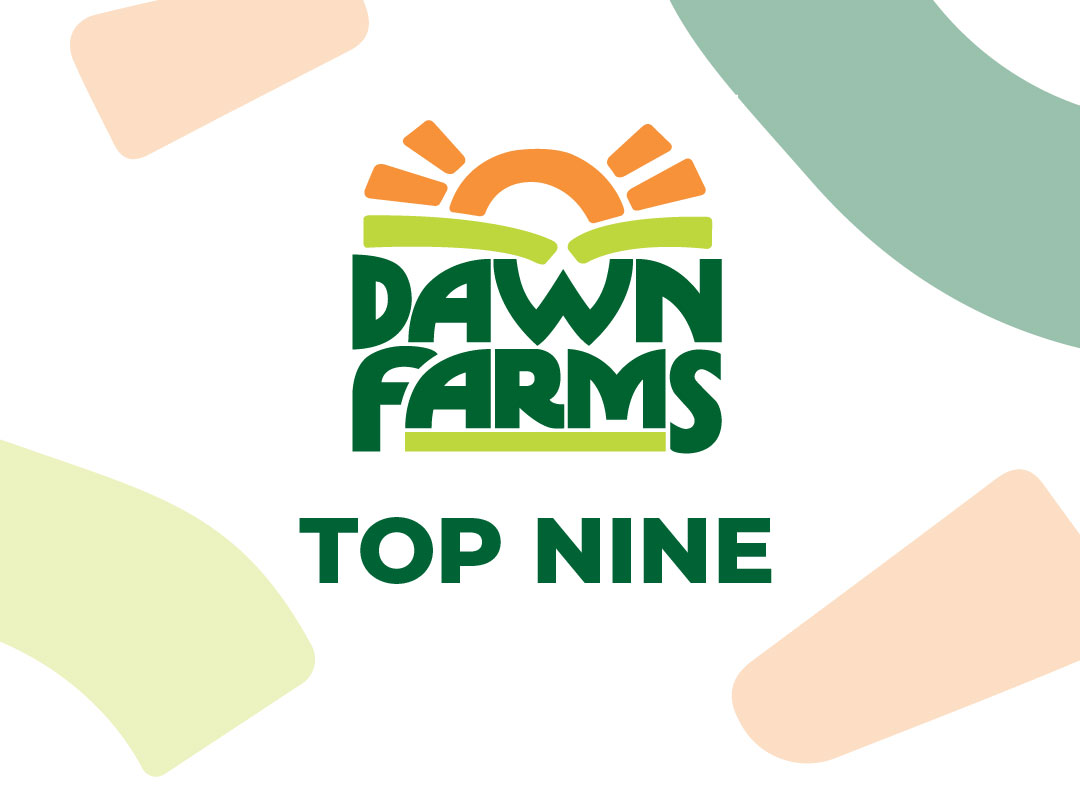 Global Update on Consumer,
Market & Menu Insights
Top Nine Issue 23 | 2023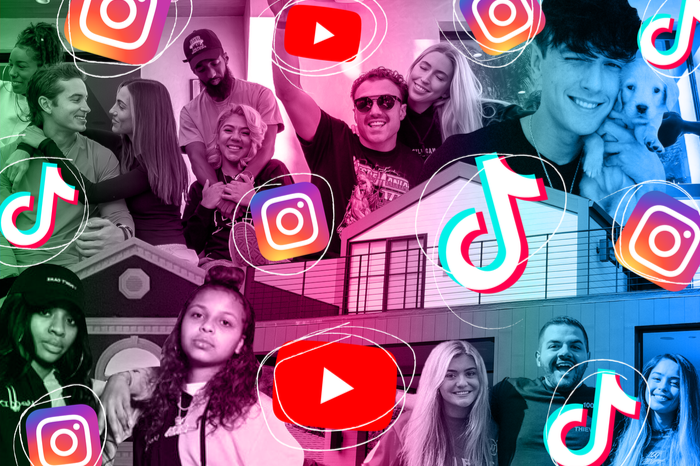 01 Trending on Social Media This Month
Although the social media generation are keen to indulge in new trends and cuisines, traditional cuisines will always remain the familiar favourites. Italian cuisine continues to hold prominence, as we see Chicken Francese and Chicken Parm sandwiches popping up all over Instagram. High protein and low-calorie options are also trending, with Garlic Butter Steak Bites and air-fried ingredients popular with consumers. Chimichurri is gaining traction on TikTok as Gen Z are keen to elevate flavours of their favourite comfort meals.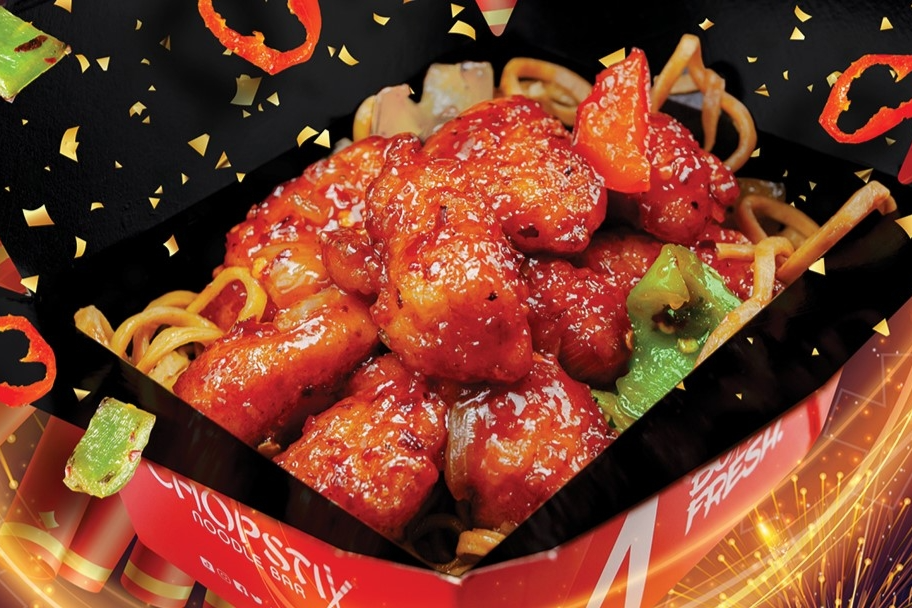 02 New Poultry Launches
Chopstix has launched a new Firecracker Chicken, as part of the brand's focus on LTOs. The new offer includes chicken, stir-fried onions and peppers, and a chilli sauce. Chopstix released limited-edition "Anniversary Special" dishes last year, including Orange Chicken, K-Pop BBQ Chicken and Massaman Curry, that were a great success with customers. Over at Costa Coffee, its new Christmas menu has been launched, with a Vegan Turkey & Trimmings Toastie. This sandwich features plant-based turkey slices with vegan mayo and gravy, stuffing, cranberry sauce, and fried onions served on bar-marked white bread.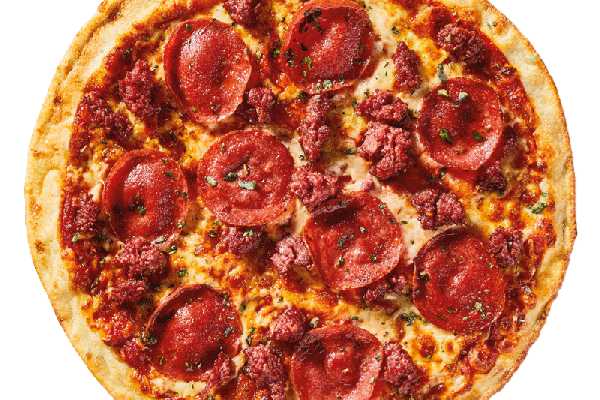 03 NYP's Thin & Crispy Pizza Range
New York Pizza in the Netherlands has new LTO pizzas on the menu, all on Thin & Crispy crust, which provides a lower calorie option, and comes in four varieties: Italian Sausage & Pepperoni, Pesto Chicken, Green Veggie Delight and BBQ Hot & Spicy. The chain has also introduced a Garlic Chicken & Spinach pizza and Banana Pepperoni pizza, which is topped with Mild Banana Peppers.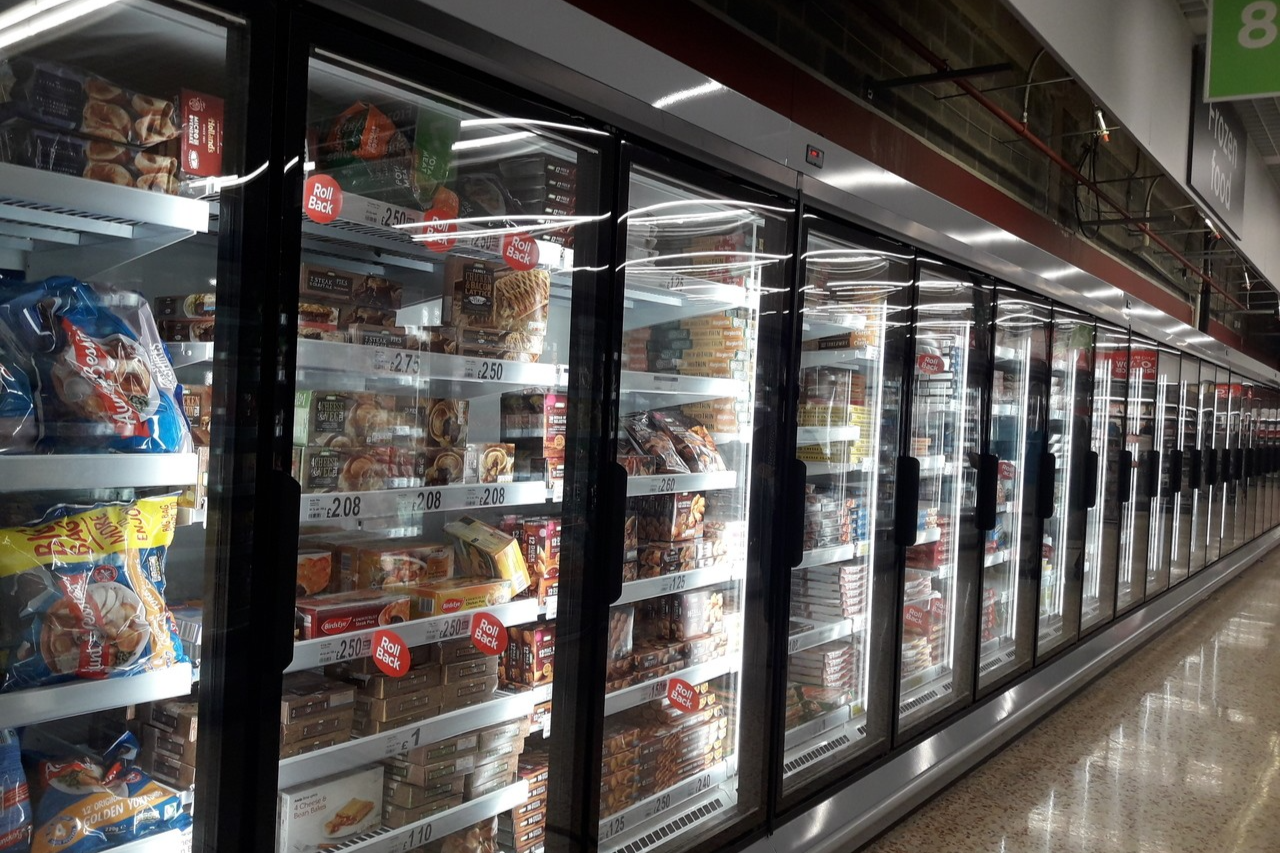 04 Asda's Fakeaway Ready Meals
Asda is on a mission to inspire busy customers in a culinary rut to revolutionise their weekday meals. The retailer has debuted four flavoursome, sub-branded ranges, with over 300 restaurant quality meals to choose from. After a multi-million-pound investment, Bom Bahia, House of Yum, Bistro & Take Out Club branded products will hit the shelves at affordable prices, covering a variety of cuisines. As consumers eat out less and organise more nights-in, Asda is offering quality, tasty products to rival that of takeaway and QSR meals. 
05 Thanksgiving Dinner on a Pizza
This November, DiGiorno has created their first-ever Thanksgiving Pizza. The brand has turned a traditional Thanksgiving meal into an oven-ready pie, giving it a unique twist. The creation consists of turkey, sweet potatoes, gravy, green beans, cranberries, mozzarella and a crispy onion topping, all layered upon a thick Detroit Style crust. The brand is always seeking new ways to infuse their fresh-baked taste into moments of celebration – even the most traditional holiday dinners. The pizzas will be available online through retailers such as Instacart, Walmart, Shipt and Amazon Fresh, as well in the freezer aisle of retail stores across the U.S.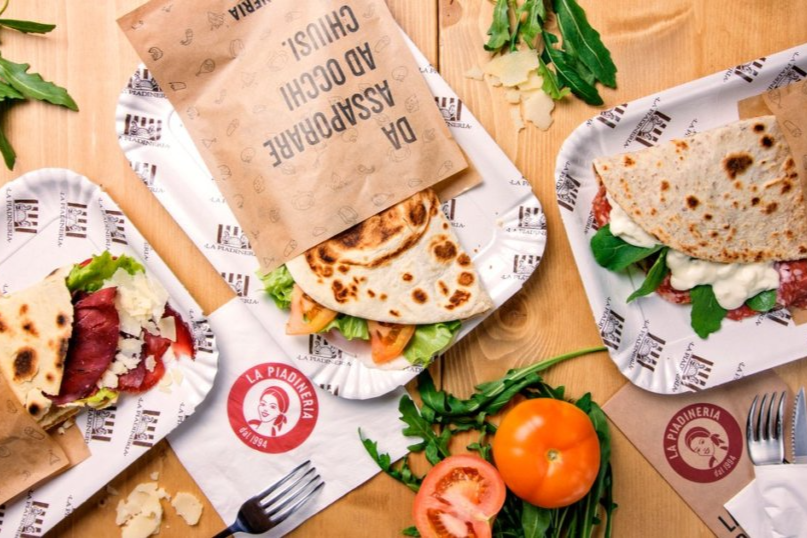 06 Italian Chain Returns to France
La Piadineria has reopened in France with a new visual identity and strategy. The signature menu item is a piadina, which is unleavened bread stuffed with a savoury or sweet filling. The new strategy aims to adapt the Italian brand for the French market, with consumers front of mind. The restaurants are designed for efficiency and cosiness, highlighting the best of Italy. The menu offers 15 different varieties of a piadina, with combinations such as The Meatball made with lettuce, tomato, dried tomato pesto, cheese and pork meatballs or The Patapollo with chicken and roasted potatoes.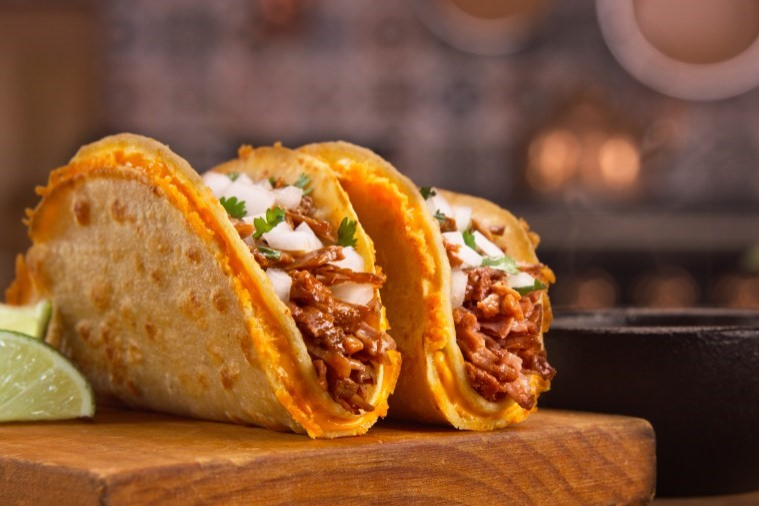 07 American Menu Tracker
American QSR's are revealing new menu items for Autumn, packed with flavour and inspired by comfort classics. Del Taco now offer Shredded Beef Birria on a taco, quesadilla or ramen dish. The shredded beef is braised for 2.5 hours and seasoned with traditional spices and chile peppers. Bad Daddy's Burger Bar has a new Lucky Pilgrim burger, featuring a ground turkey patty with grilled apples, brie cheese, sausage-apple stuffing, and an orange cranberry spread. Lastly, Halal Guys launched a Spiced Sizzlin' Chicken Sandwich made with Za'atar spiced chicken in warm pita with lettuce, tomatoes, white and hot sauces and a choice of additional toppings.
08 Tetra Pak's Nutrition Index
TetraPak's 2023 Nutrition Index reveals that 54% of consumers are ready to make eco-friendly food choices, like opting for plant-based and alternative proteins. Although nearly half of respondents are facing financial constraints, only 17% are willing to give up environmentally friendly, organic, or more nutritious foods due to their higher prices. The connection between healthy eating and sustainability is strengthening, with 50% believing that nutritious food is more sustainable for the planet.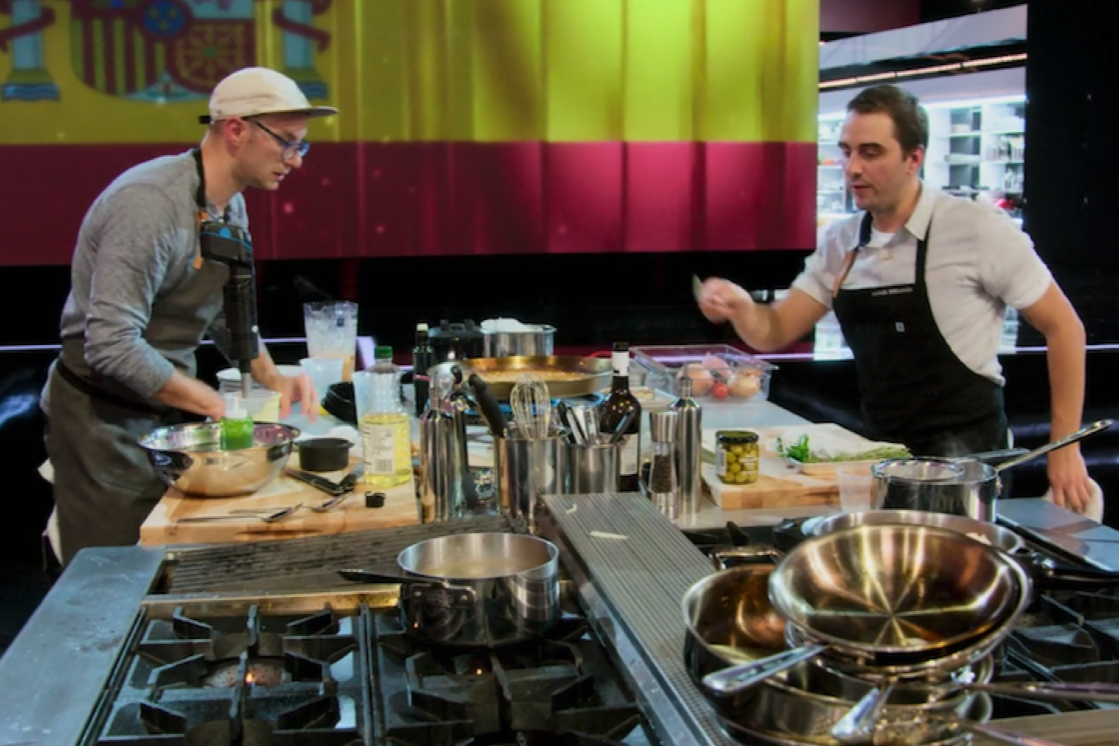 09 We Are What We Watch
Food shows on TV can shape our diets, whether it's by spotlighting meat or introducing new flavours, according to new research. One researcher in the Netherlands says it is about priming certain foods and modelling behaviour. Shows like Top Chef and Chopped require chefs to prepare dishes using specific ingredients. Despite viewership increasing, the rate of people cooking regularly at home has fallen over the past two decades. Television has brought restaurant-level food into our homes, while capitalizing on foods consumers are already eating. Overall, effect seems to be a foodie culture that viewers aspire to copy at home or order next.
Dawn Farms, The Maudlins, Naas, County Kildare, Ireland
Click here to unsubscribe or to change your Subscription Preferences.