Click here to view this email in your browser.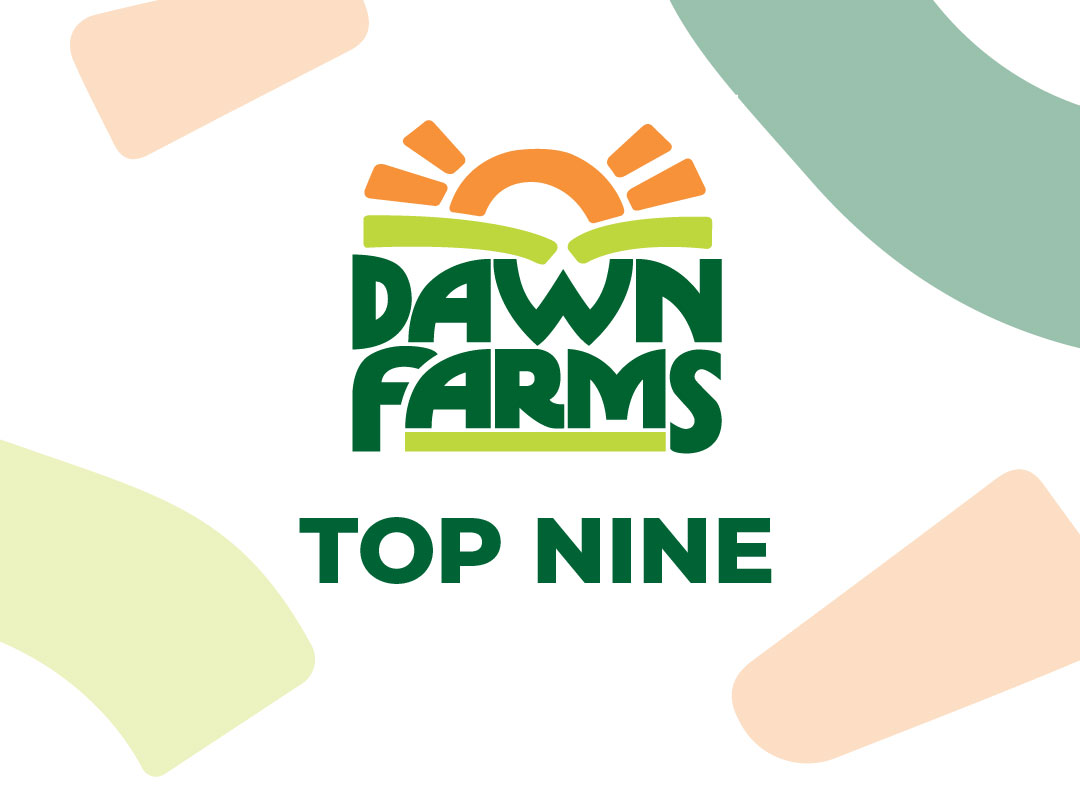 Global Update on Consumer,
Market & Menu Insights
Top Nine Issue 31 | 2021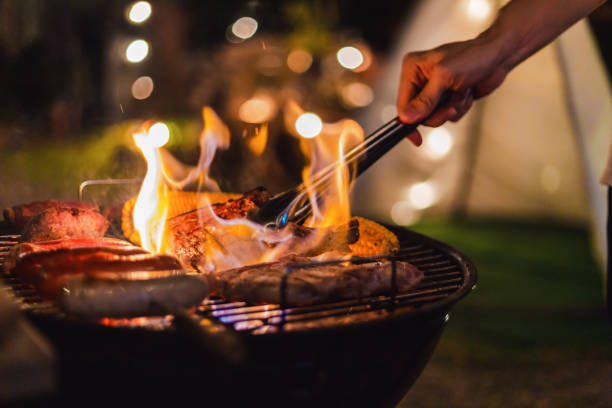 01 Deep Dive Into BBQ
In this BBQ review, Dawn Farms took a deep dive into the biggest barbecue trends in retail and QSR this summer. This was primarily carried out through desk research, as well as ground research across various retailers and QSRs, available to visit in the UK and Ireland. The key themes emerging in BBQ are globally-inspired, American-style, premium cuts, fruit fusion and sweet & sticky. Some noteworthy flavours included mango, maple, honey, jerk and harissa. These trends were all echoed in our most recent BBQ Food Safari, indeed these are the flavours to watch out for next summer!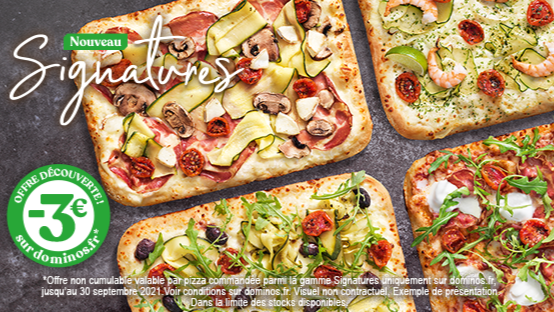 02 Domino's Italian Signature Pizzas
Domino's France has launched a new range of Italian-inspired Signature pizzas. The new pizzas, called Campagna, Deliziosa, Gamberetti and Primavera, are baked in a caquelon for a crispy crust and made with ingredients that are specially selected for their quality and origin. Some are entirely new to the Domino's menu- such as Buffalo mozzarella, arugula, Coppa di Parma, prawns, zucchini, parsley, Kalamata PDO olive oil, lime wedges and organic Kalamata olives.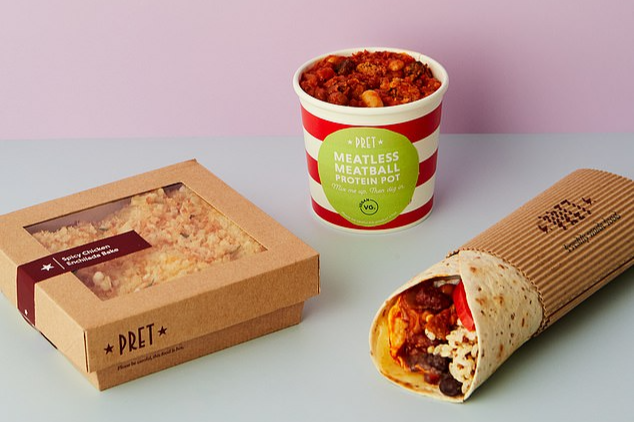 03 Autumn Menu Offerings
With Autumn just around the corner, some foodservice brands are revealing new menu items to entice customers back in-store. Pret a Manger have spruced up their lunch offerings with a Vegan Meatball Protein Pot and a Chilli and Chicken Burrito. Similarly, Costa are getting ready for the colder season by introducing a Vegan Bac'n Bap to its breakfast menu, a counterpart to its popular Smoked Bacon Bap. Costa also has a new selection of sweet treats and a belly-warming Chicken, Mushroom and Bechamel sauce Toastie.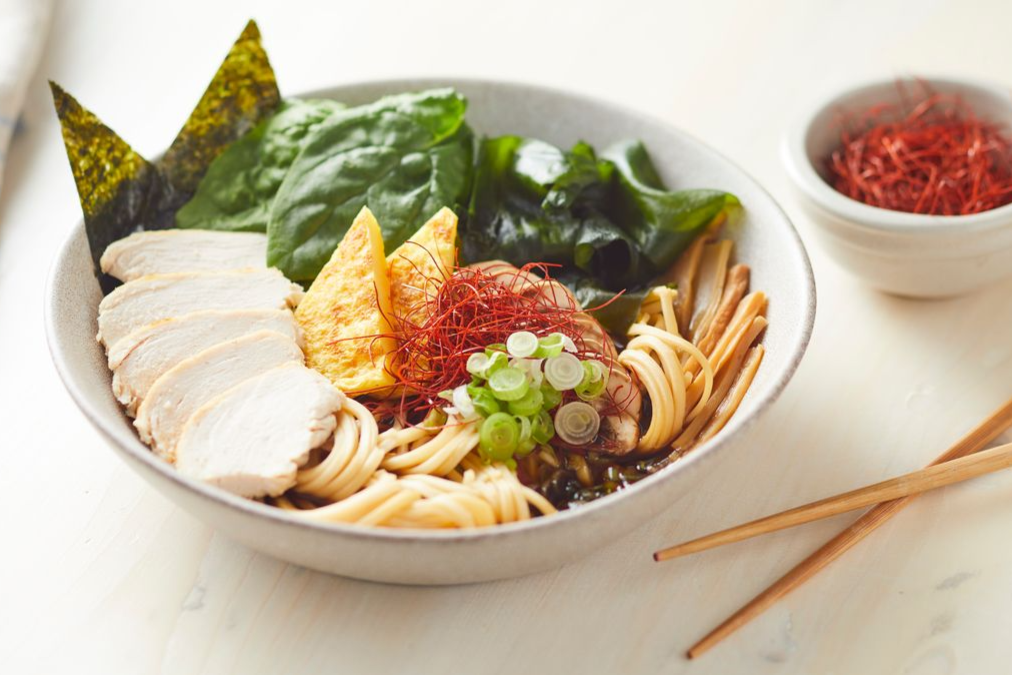 04 Foreign Flavours
With recent limitations on global travel, travel-hungry consumers went on the hunt for bigger and bolder flavours, travelling with their tastebuds. One of the most in-demand cuisines is Japanese, driven by the Olympic Games and putting a renewed focus on fresh, simple ingredients. Yuzu, umami, nori and wasabi are trending at Whole Foods while Waitrose also reported sale hikes of up to 22% across their Japanese food offerings. How consumers experiment with food has forever changed and Dawn Farms' Asian-inspired Adventure Awaits range is sure to satisfy these exotic cravings.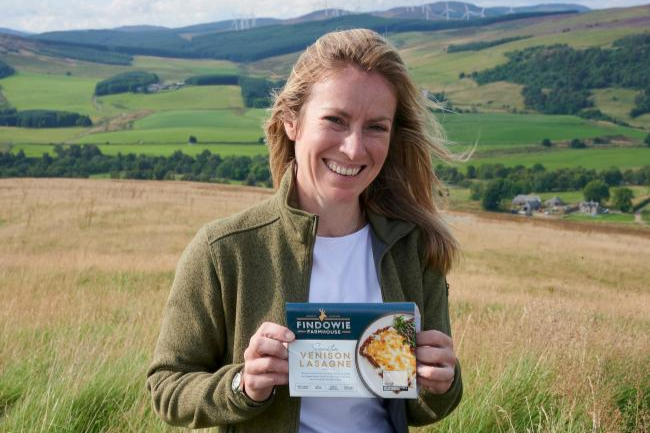 05 Making Venison More Mainstream
Findowie Farmhouse, a Scottish food business, has launched a new range of venison-based ready meals. Pioneers in this innovative selection in the UK, the range comprises of four 380g chilled venison ready meals: Lasagne, Chilli, Cottage Pie and Chausseur. The ingredients are carefully sourced from local premium suppliers as the business aims to make venison a more accessible and affordable option for consumers. The range will be available at Aldi for Scottish Food & Drink Fortnight in September followed by a listing in another major retailer come November.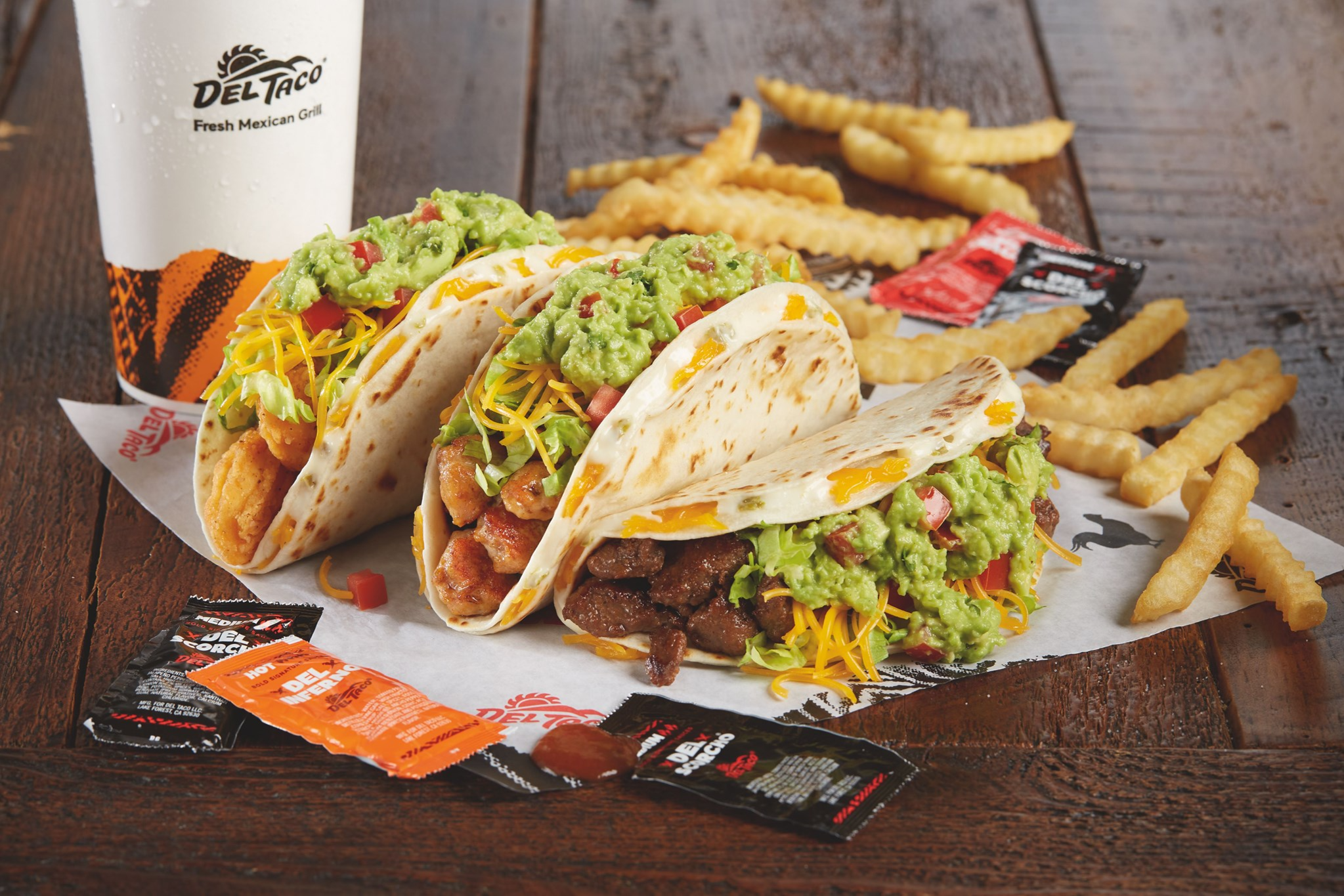 06 Standout Food Mashups
Food fusions and mashups is on the rise as operators look for creativity and standout menu options. Del Taco, a Mexican American quick service restaurant, is one example with their Stuffed Quesadilla Tacos. By fusing the best parts of a quesadilla and taco, Del Taco stuff the new concept with a variety of savoury meats, classic taco toppings and fold it into a crunchy taco shell. Morrisons' Dirty Burger Pizza is another mashup example of a pizza topped with onion rings, bacon, Monterey jack cheese, spicy beef, jalapeños, Red's dirty burger sauce and mozzarella cheese.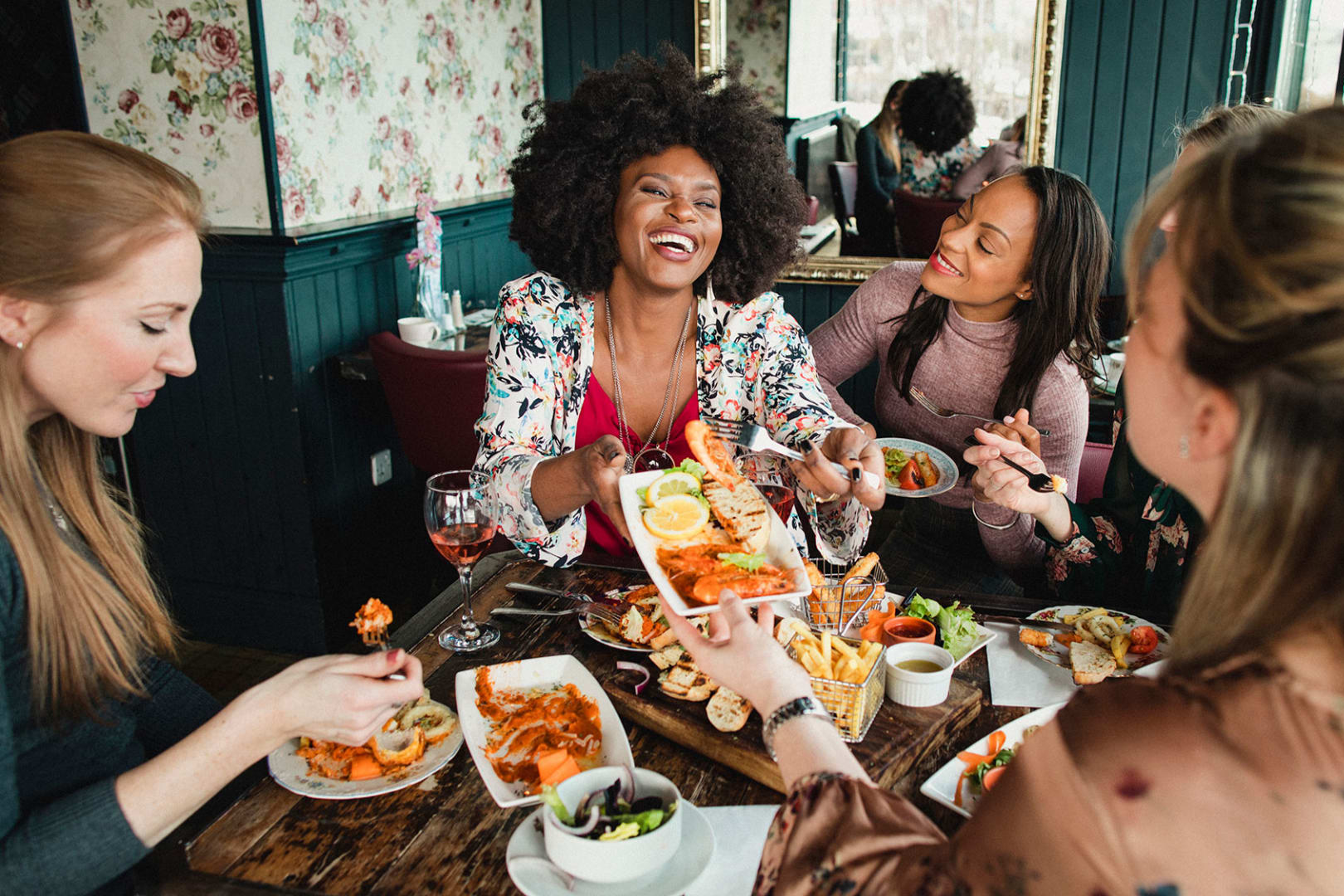 07 Innovation Opportunities Ahead
The pandemic slowed the emergence of new flavours and ingredients as operators focused on providing staple menu items, but food futurists predict innovation lies ahead. By digging deeper into the trends that rose to the top in 2021 and adding innovative tweaks to freshen them up, there are many opportunities for 2022. Potential trends include elevating comfort foods with more exotic spices or flavourings and adding experiential elements that consumers cannot get through takeout or delivery.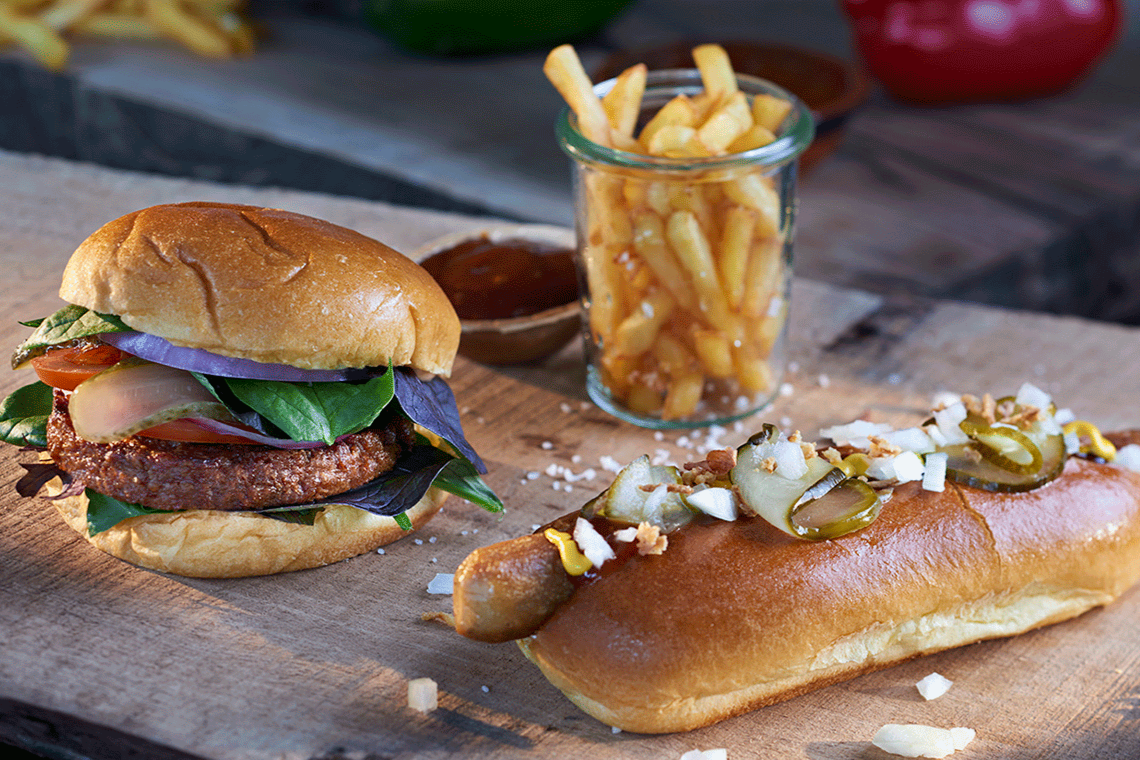 08 Uncompromising Flexitarians
With plant-based offerings cropping up on more on menus and shelves, brands are looking to get in on a slice of the action. Flexitarians represent a much larger demographic, compared to the more niche vegan or vegetarian consumers, as they look to reduce their overall meat intake but still balance and enjoy meat dishes. Taste and texture are the top priorities for uncompromising flexitarians therefore both restaurants and retailers must achieve strong flavour and high-quality plant-based protein offerings. To tap into the latest B2B plant-based solutions, visit www.plantdeli.ie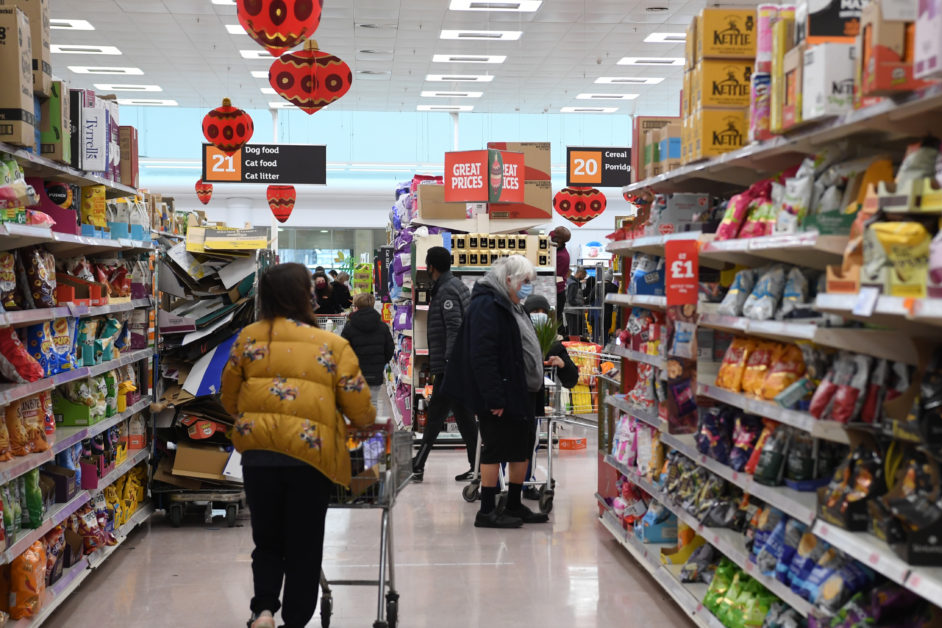 09 Pressure on the Food Industry
Recent global food supply chain issues have resulted in longer lead times and empty shelves as the food sector is hit by both staffing and raw material shortages. Covid-19 and Brexit have contributed to the impact felt across the industry and continues to cause worry with Christmas on the horizon. Price inflation and food shortages could be possible as haulage rates go up and the shortage of workers impacts production.  
Dawn Farms, The Maudlins, Naas, County Kildare, Ireland
Click here to unsubscribe or to change your Subscription Preferences.