Click here to view this email in your browser.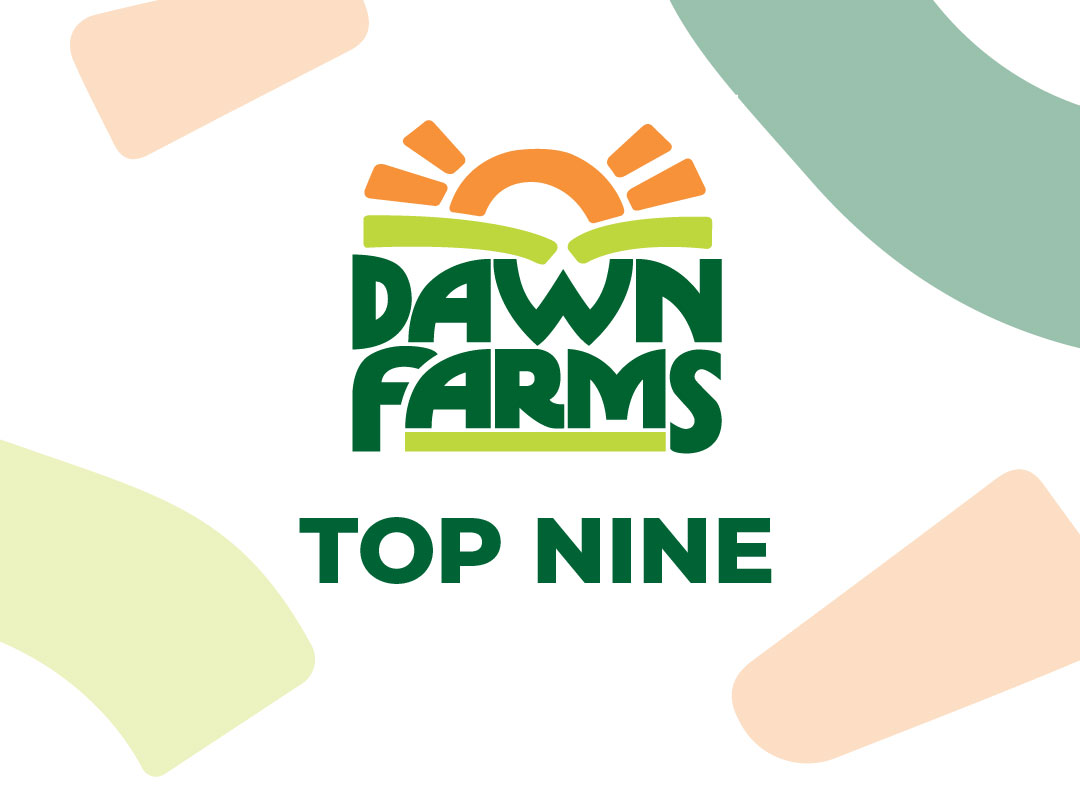 Global Update on Consumer,
Market & Menu Insights
Top Nine Issue 8 | 2022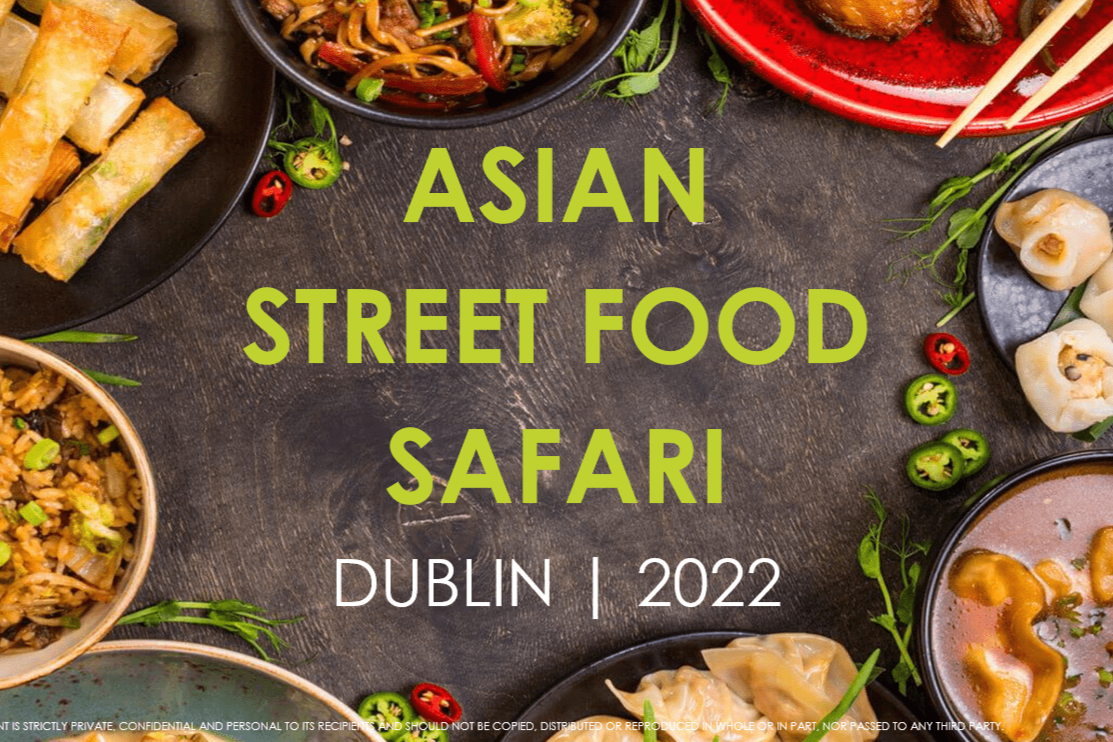 01 Asian Street Food Safari
Last month, Dawn Farms took to the streets of Dublin for an Asian Street Food Safari. We visited Korean restaurants such as Kimchi Hop House and White Rabbit; Chinese restaurants such as Big Fan, Bao Bun and M&L Chinese; and Indian restaurants such as Pickle Restaurant and Kerala Kitchen. Some of the hero dishes included a fried chicken dish with honey, soy and black garlic from BigFan, Hoisin Mushrooms from Bao Bun, 'K-Chili' chicken from White Rabbit and the Gunpowder Aloo Chaat from Kerala Kitchen. Szechuan cooking appeared on many menus throughout Dublin, with Szechuan chicken and pork available at several venues.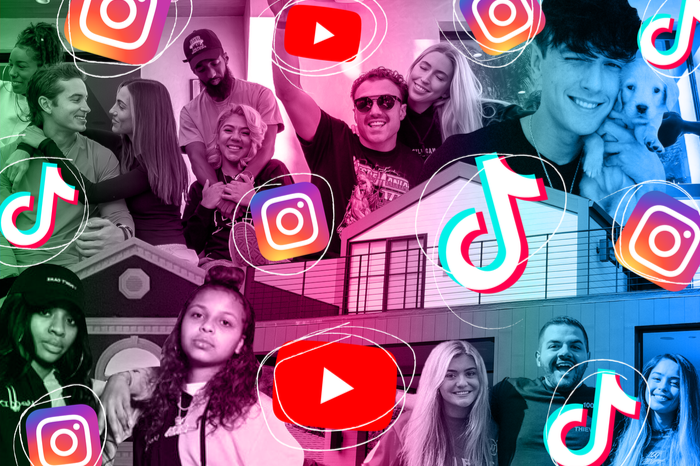 02 What's Trending on Social Media?
In our weekly survey of social media food trends, fusion dishes are popular with the likes of Gochubuffalo, a blend of gochujang chili and buffalo sauce, featuring on Twisted's Instagram. The ultra-indulgent honey butter added to a chicken burger and mango Habanero paired with chicken wings has been trending on Instagram as creators try out new sweet and spicy combinations. Over on TikTok, Taiwanese Fried Chicken, also known as Popcorn Chicken, with crispy basil is trending. Spicy foods are prominent with fiery Nashville Hot Chicken and Piri Piri Chicken continuing to trend on TikTok.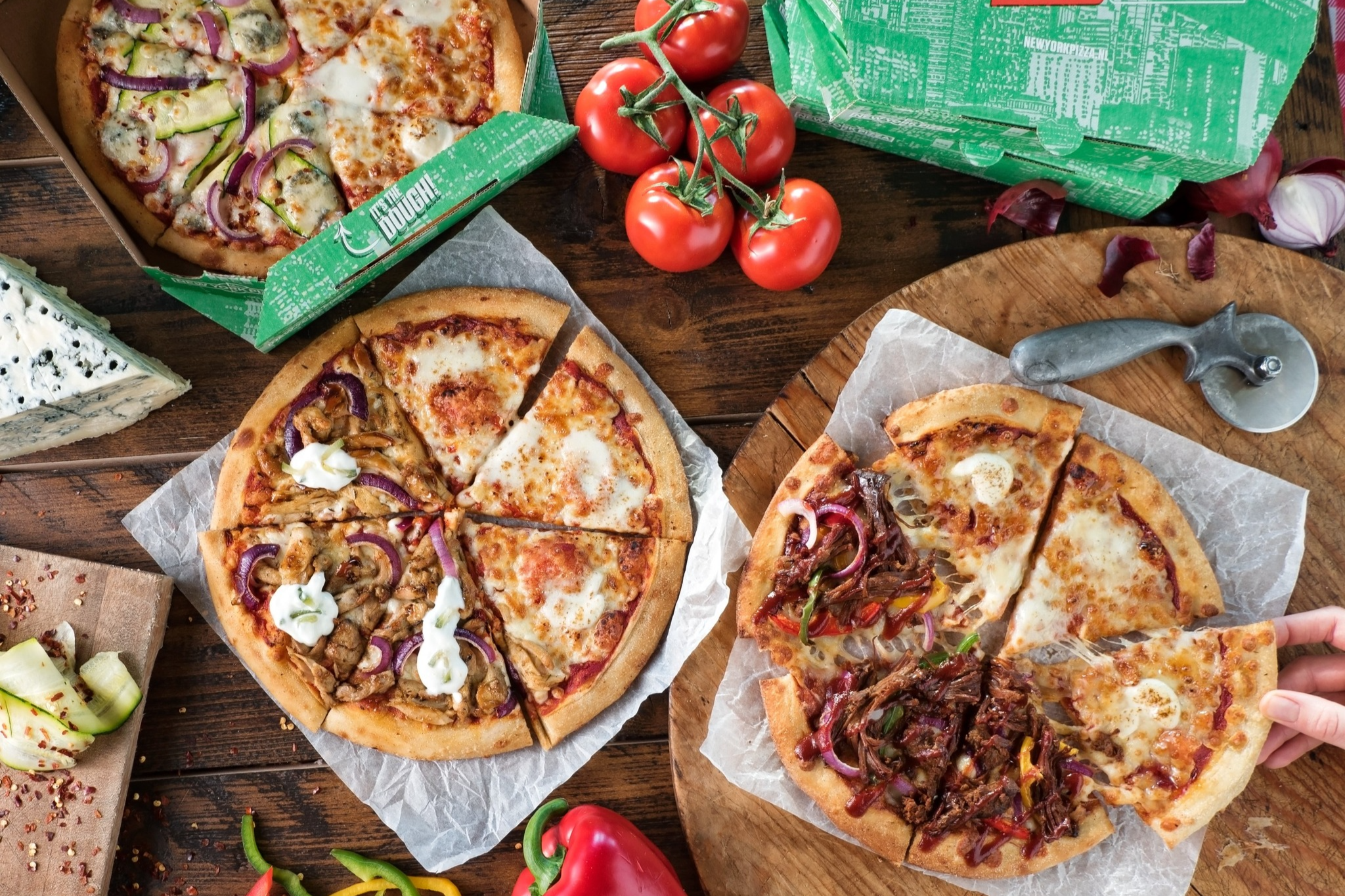 03 NYP Launches 3 Double Tasty Pizzas
New York Pizza in the Netherlands has introduced three new Double Tasty pizzas to its menu. These combination pizzas are topped with different toppings on each half. One half is of extra cheesy slices while the other half can be topped with some of the brand's new innovative offerings such as BBQ Pulled Beef, Gyros Chicken or Courgette. The loaded pizzas offer the best of both worlds for extra indulgence.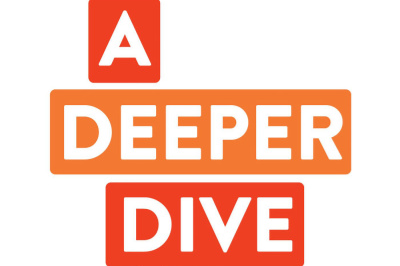 04 Top 500 Restaurants Podcast
The latest episode of 'A Deeper Dive' podcast stars Joe Pawlak, managing principal at Technomic, discussing the most recent Top 500 Chain Restaurant Report. The 500 largest restaurants generated a total of $361.2 billion and grew sales by 18% in 2021, 8% higher than 2019 levels, ensuring they have recovered from pandemic disruption. Pawlak discusses how these companies have managed to grow quicker than expected and what sectors performed best. McDonald's, Chick-fil-A and Burger King are among some of the restaurants that feature in this episode.
05 Wahaca & Greggs Go Eco
The food industry is digging into ways to reduce their carbon footprint as conscious consumerism surges. Wahaca, a Mexican restaurant chain in the UK, has partnered with P-THREE to open a series of sites across London that focus on sustainability. The brand will provide food carbon ratings to inform diners of how their food choices impact the environment. Greggs is another example in the UK planning to open its first 'eco-shop'. Some of its sustainability targets include ensuring at least 30% of new products are considered 'healthy', reducing food waste created in operations by an additional 10% and increasing food redistribution by a further 10%.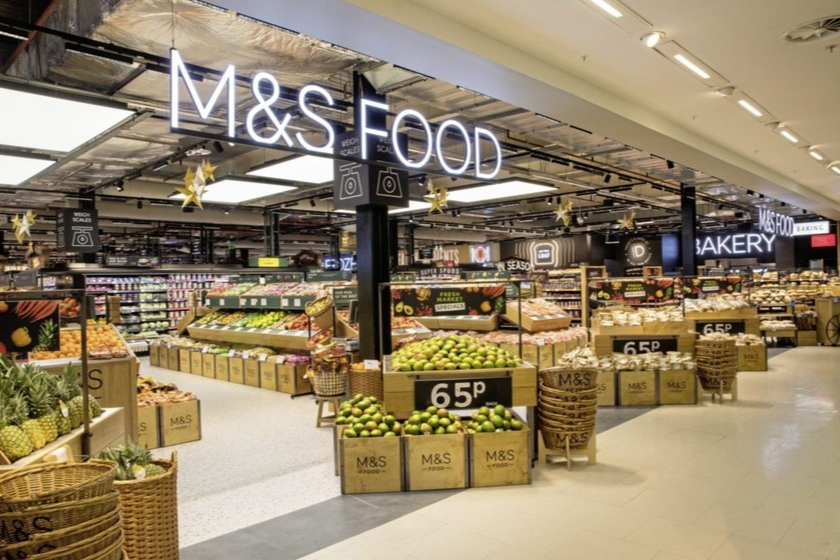 06 M&S Tackles Rising Cost of Living
With the cost of living on the rise, consumers are revaluating their budgets, prioritizing essential expenses and focusing on where they can get best value for their money. In response to this, Marks & Spencer is lowering prices across its Remarksable range. The retailer is investing in its value position by slashing prices on everyday staples such as bread, bananas, milk, spaghetti and beef mince in a bid to attract value-conscious shoppers. Inflationary pressures are taking their toll on other retailers' prices as well as price adjustments are made across the board.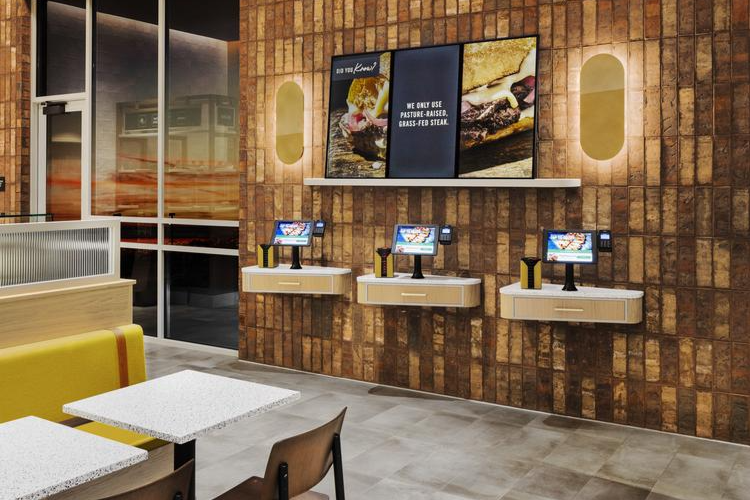 07 Mixed-method Restaurant Designs
At the start of the pandemic, the foodservice industry replaced printed menus with QR codes to limit shared items, but restaurants are now evaluating whether there is room for QR codes and digital designs in QSRs. Datassential reports that 58% of consumers like to have the option of using a QR code to pay in a restaurant or grocery store. Panera is embracing this digital era by debuting their NextGen café design to better meet their customer's and associate's needs. The design features a double drive-thru with one lane solely dedicated to mobile orders and a mixed-method approach inside as customers can queue in line, use a digital kiosk, pick up their takeout meal or go straight to the table and use the app to order a contactless dine-in meal.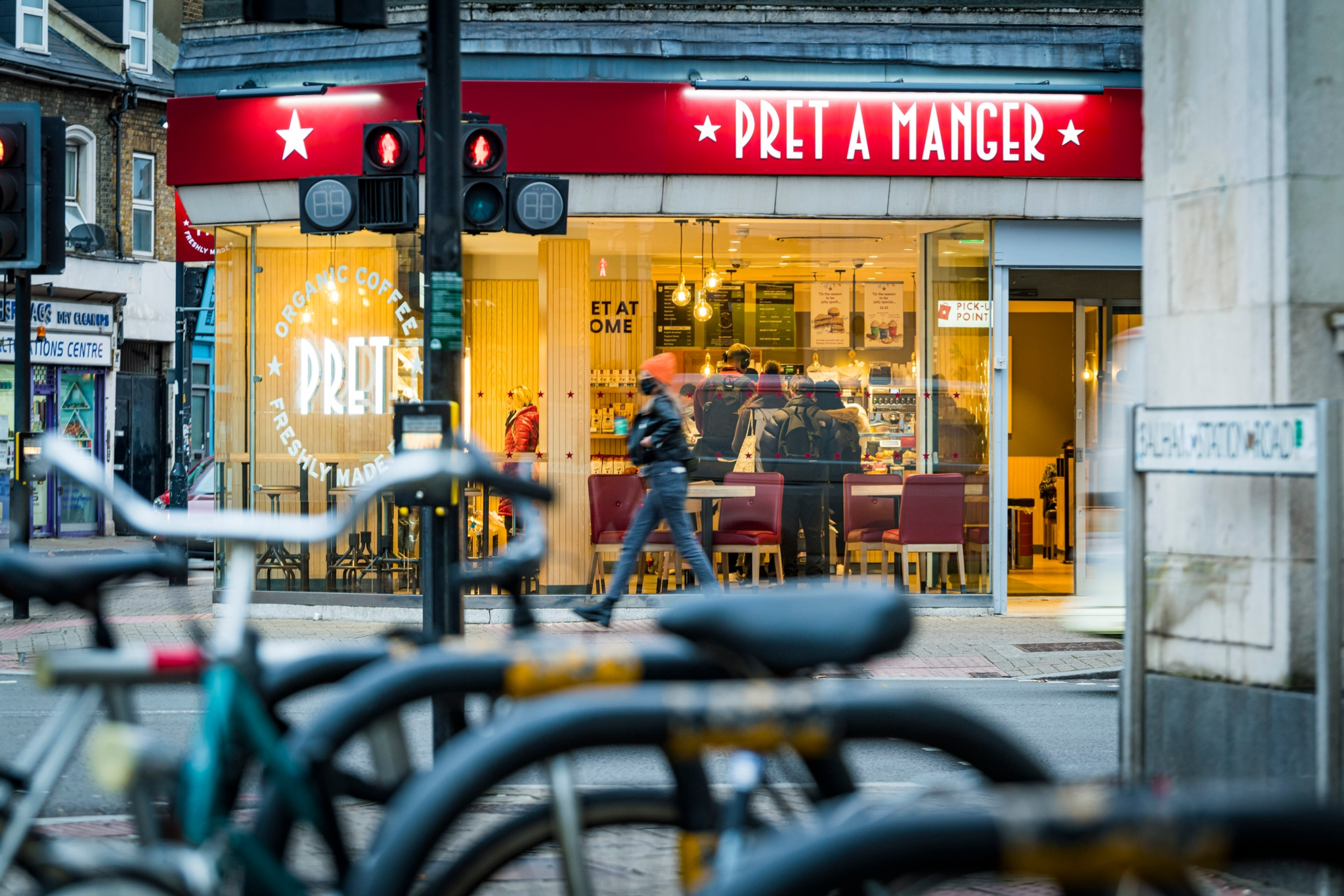 08 Expanding Operations
Popular UK food chain, Pret A Manger, renowned for its freshly prepared offerings, plans to open 20 outlets across Ireland over the next ten years. Opening the first in Dublin city centre this summer, the company estimates the new stores will offer approximately 500 jobs and will be launched via a franchise arrangement with Carebrook Partnership, a longstanding partner with Pret. Meanwhile, Happy Face Pizza, famous for its Neapolitan pizza, is also expanding operations with a third outlet in London and plans to open two further sites across London later this year.
09 Carbon Negative Grocery Delivery
Jokr, a new platform for instant delivery with operations in the U.S. and Latin America, is aiming to become the world's first carbon-negative grocery delivery service. Jokr will use software from German greentech company, Plan A, to work toward this goal. Using Plan A's software for carbon accounting, Jokr will measure and account for its carbon emissions from a 2022 base year. From this baseline, the software's artificial intelligence will then develop a holistic, science-based strategy to decarbonize Jokr's entire supply chain by 2030. Jokr plans to work with suppliers to cut its food and material waste to less than 1% and plans to develop an algorithm that predicts food demand to help with planning and eliminate as much food and material waste as possible.
Dawn Farms, The Maudlins, Naas, County Kildare, Ireland
Click here to unsubscribe or to change your Subscription Preferences.