Click here to view this email in your browser.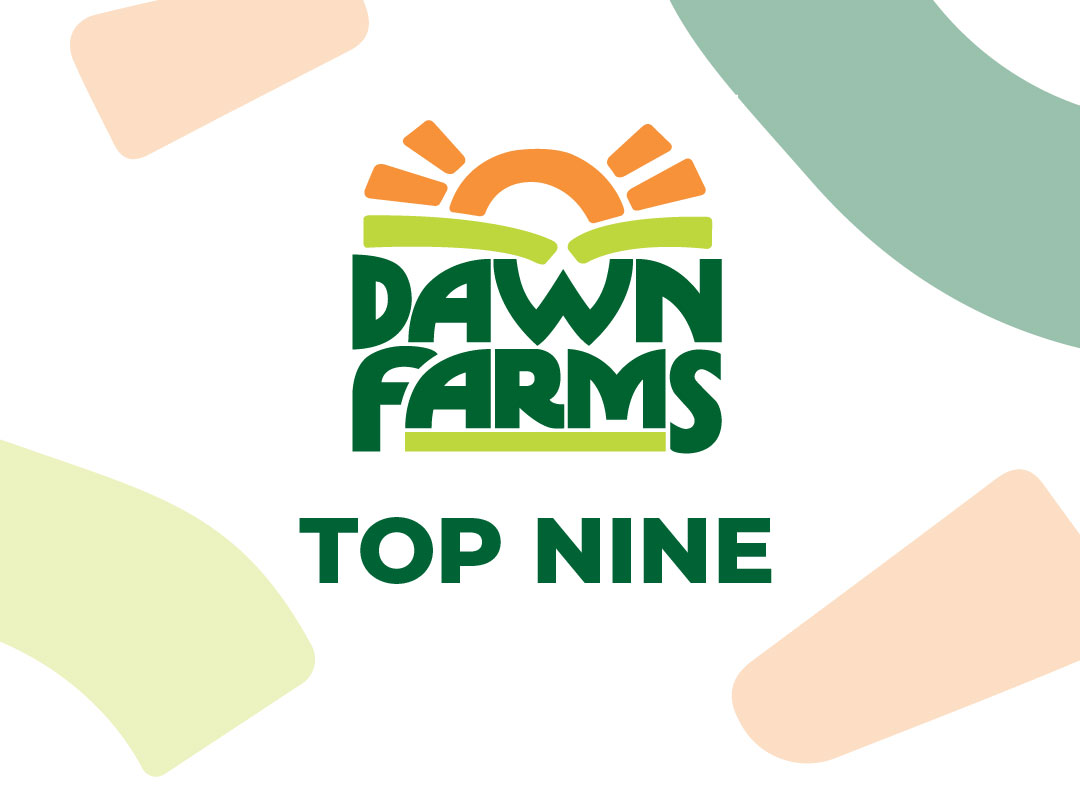 Global Update on Consumer,
Market & Menu Insights
Top Nine Issue 9 | 2022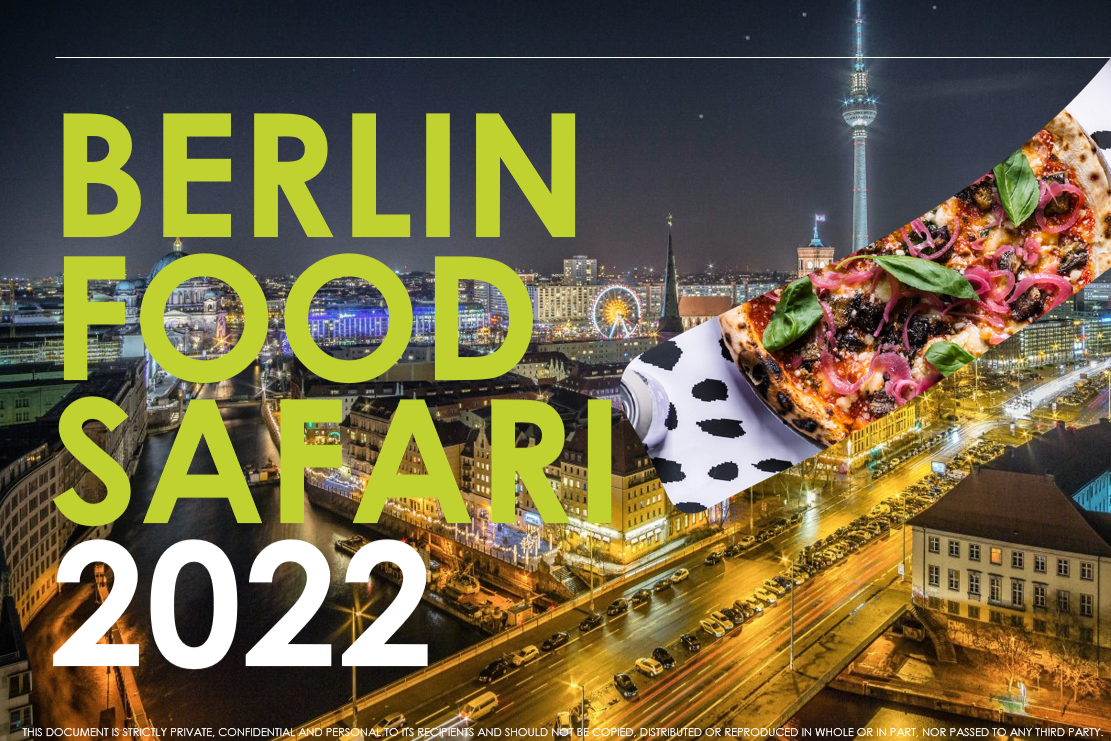 01 Berlin Food Safari
Over the course of 2 days, Dawn Farms explored the trending ingredients, menu styles, flavours, and cooking methods from one of Europe's most reputable culinary hubs, Berlin. From quirky independents to famous high street chains, we were keen to discover what Berlin has to offer in 2022, as well as gain insight into the trends for 2023. Read our Berlin Food Safari report to discover the key 3 key culinary trends in action.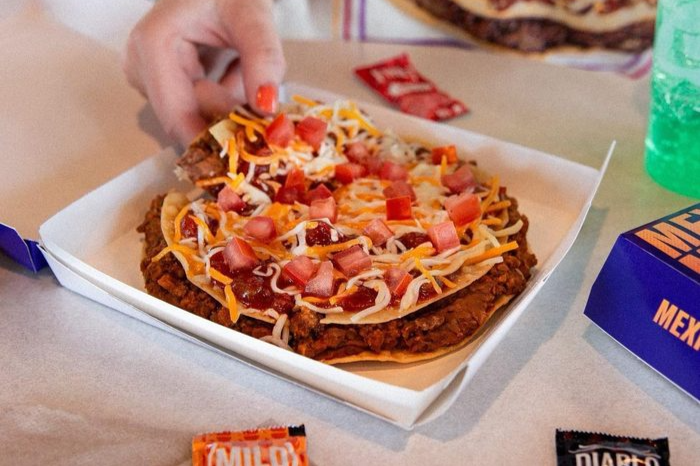 02 New Menu Offerings at Taco Bell
Taco's Bell Mexican Pizza is making a return to menus throughout their U.S. locations after the chain simplified their offerings at the start of the pandemic. The Mexican Pizza features two crispy flour shells layered with beans, pizza sauce, seasoned beef, tomatoes and a melted three cheese blend. Superfans and rapper Doja Cat helped bring the fan-favourite back via social media. Taco Bell is also launching Steak White Hot Ranch Fries, which includes marinated grilled steak and nacho cheese boldly seasoned with a ghost chilli pepper Ranch sauce.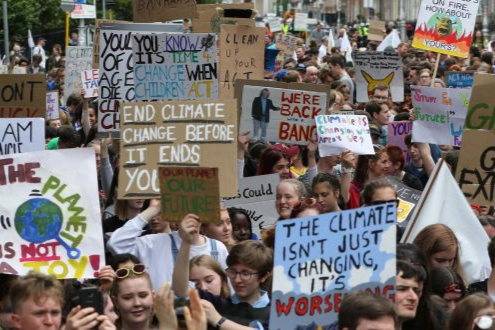 03 Rise of the Climavores
In early April, the United Nations IPCC report served as the latest wake up call for society to make the necessary changes to limit global warming to 1.5C. Consumers are taking note, and a recent study reports that consumers are increasingly making mindful food purchases based on their impact on climate and the environment. 80% of consumers indicate at least some awareness of the connection between food choice and the environment, and this climate conscious consumer is being described as a "Climavore". The Climavore is much more aware of a companies sustainability commitments including Science Based Targets and expects transparency from restaurants about the climate impact of their product and their overall sustainability initiatives.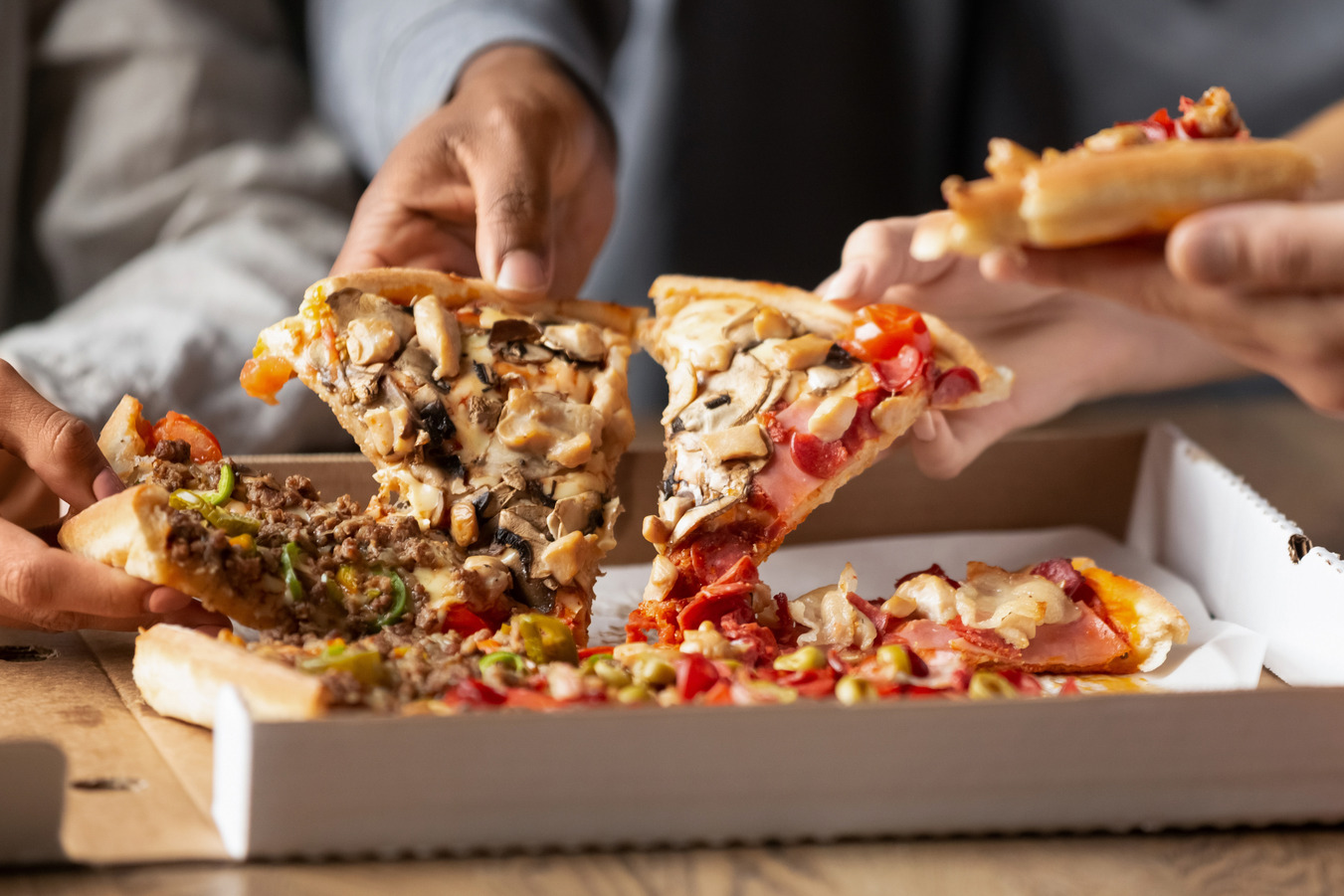 04 Britain's Takeaway Preferences
In a recent Vodafone survey, it was reported that Londoners top the takeaway spending bill, with an average of £73.70 spent per month. The top takeaway choices across the UK include fish and chips, pizza, Indian and Chinese. 25% of Londoners opt for takeaway three or four times a month. While Northerners prefer the more traditional fish and chips (17%), city-based Londoners opt for pizza (18%). 52% of those surveyed view takeaways as a treat, while 35% see them as an escape from cooking and cleaning and 10% to appease their kids. 30% voted Friday as the perfect takeaway day followed closely by Saturday at 25%. 
05 Tastiest Subway Crisp Pairings
Subway conducted a study at the University of Chester to reveal the tastiest crisp sandwich combinations based on flavour, aroma and texture to celebrate its partnership with crisp brand, Walkers. The study used flavour science and consumer testing for crisp sandwich connoisseurs to enhance their overall eating experience. Some of the winning combinations found Chicken Tikka, Meatballs and Salami go best with Ready Salted crisps while Steak goes with Prawn Cocktail crisps and a BLT tastes best with Salt & Vinegar crisps.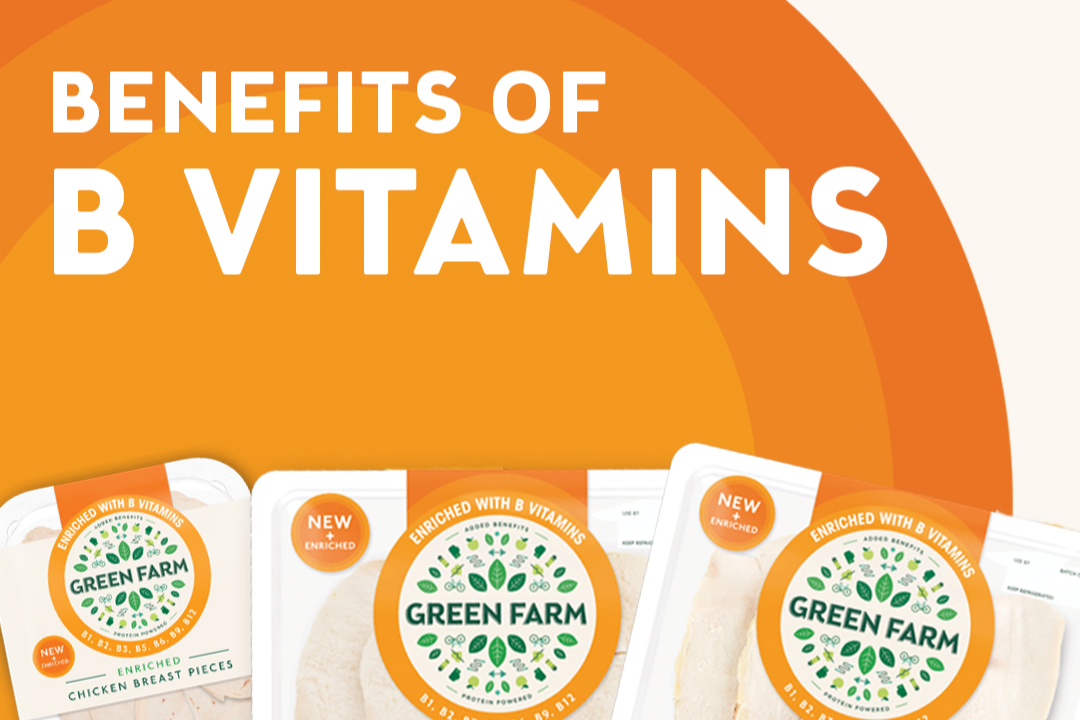 06 Protein-fortified offerings
The snacking and convenience category has been accelerated by a demand for more nutritious offerings, international flavours and functional ingredients in a post-pandemic world. Protein-fortified snacks are now consumed on a weekly basis by 1 in 6 people, reports Glanbia, with conscious consumers switching to high protein or low sugar alternatives. With shoppers seriously scrutinising labels, the additional benefits of turmeric and zinc or vitamin b and d fortification offer real opportunity for brands to stay agile and ahead of their competitors, like this recent launch from Green Farm.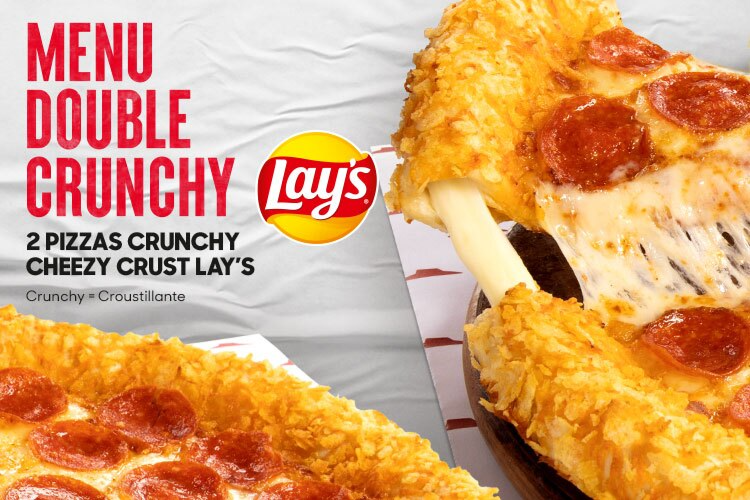 07 New French QSR Launches
Leading QSRs in France are taking a step out of their comfort zone with recent launches. We have seen Pizza Hut announce their collaboration with the crisp brand Lays to introduce a Lay's Crunchy Cheezy Crust pizza. Customers can order any pizza on the menu with this crispy crust option. In addition, Burger King, traditionally known as the specialist in flame-grilled meat, has expanded their offering with plant-based alternatives for three of its best-selling burgers. The Veggie Whopper, Veggie Steakhouse and Veggie Big King XXL join the Veggie King burger on the French menu.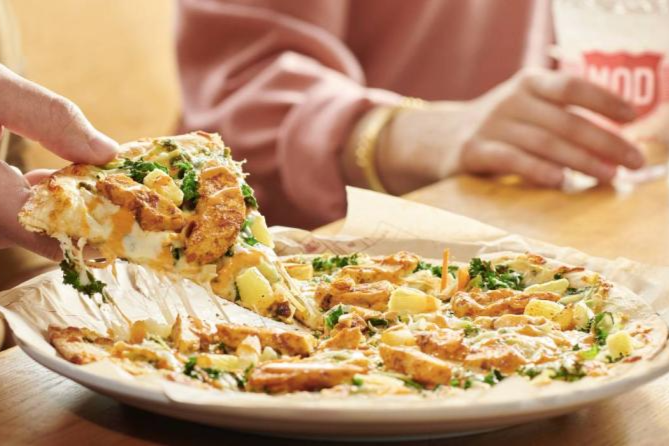 08 Expanding Operations
7-Eleven has launched a limited-edition Maple-flavoured Egg, Sausage and Cheese Breakfast Taquito, available all day in participating stores. The Breakfast Taquito contains a savoury pork sausage, whole eggs and Cheddar cheese sauce coated with a maple-flavoured batter. In addition, MOD has launched its spring menu with a Jasmine Pizza and Zesty Asian Pineapple Salad. The Jasmine is a Thai-inspired pizza containing a pesto base, topped with red Thai curry chicken, kale, broccoli, pineapple, mozzarella and a sriracha drizzle.
09 Britons Prefer 'Plant-based'
New findings reveal that Britons think 'plant-based' is more appealing than 'vegan' on menus and product packaging. By describing food as 'plant-based' makes it sound tastier and appeal to flexitarians as it becomes more normalised. A new plant-based launch in Sainsbury's, Fridge Raiders Meat-Free Tasty Bites are made with fava beans and available in slow-roasted and Katsu flavours. The new snacking option delivers on taste, texture and quality in 45g or 65g grab bags.
Dawn Farms, The Maudlins, Naas, County Kildare, Ireland
Click here to unsubscribe or to change your Subscription Preferences.