Click here to view this email in your browser.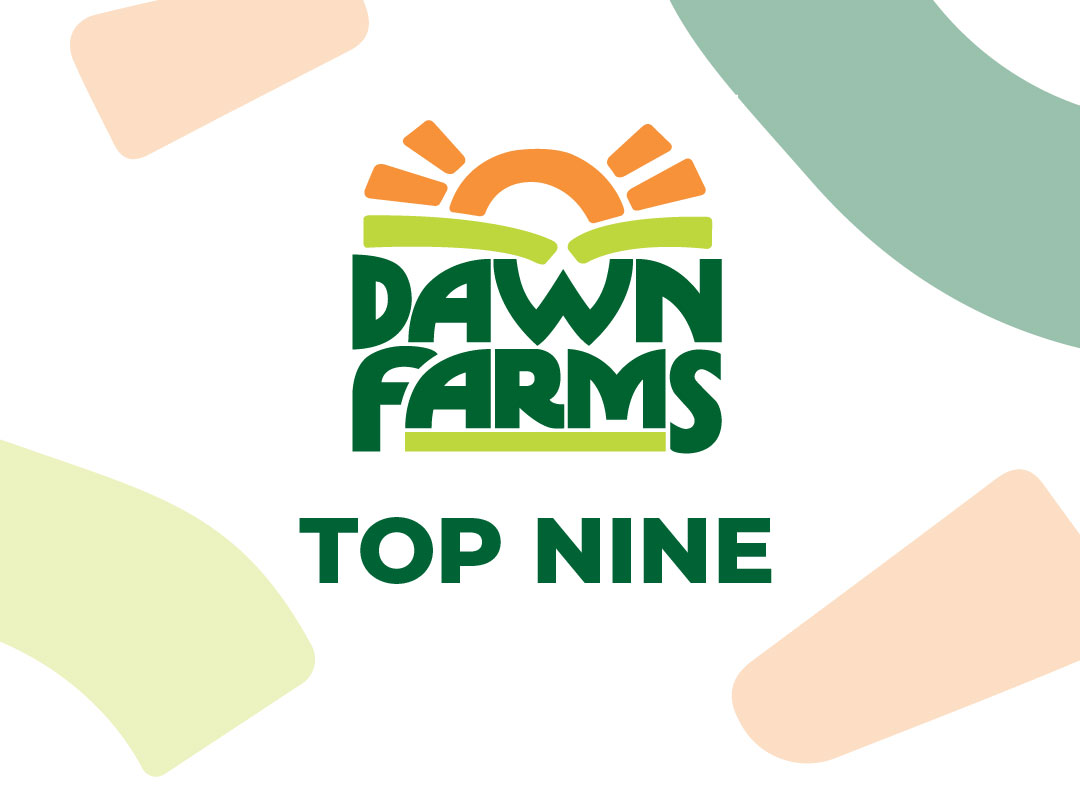 Global Update on Consumer,
Market & Menu Insights
Top Nine Issue 13 | 2022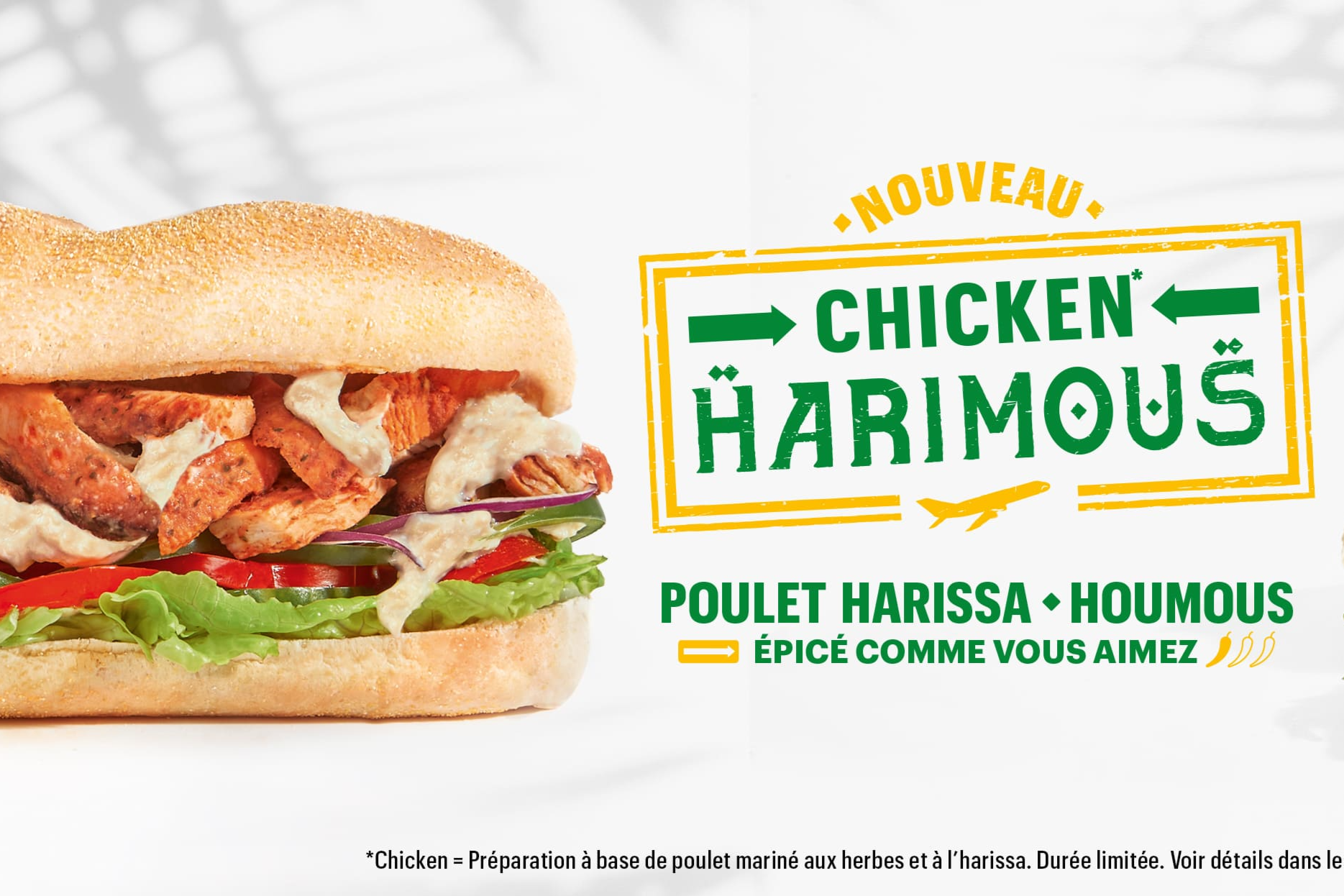 01 Subway's Sub of the Summer
Subway France have recently launched their summer special, Chicken Harimous, featuring Dawn Farms' Harissa Chicken accompanied with a creamy hummus. This new sub including fresh vegetables will have tastebuds thinking they are on vacation. In the USA, Subway is broadening its "Grab and Go" strategy with vending machines. Pre-made subs, salads and drinks sold via vending machines are now being trialled in airports, convenience stores and other locations where people on the go can get a quick and fulfilling meal.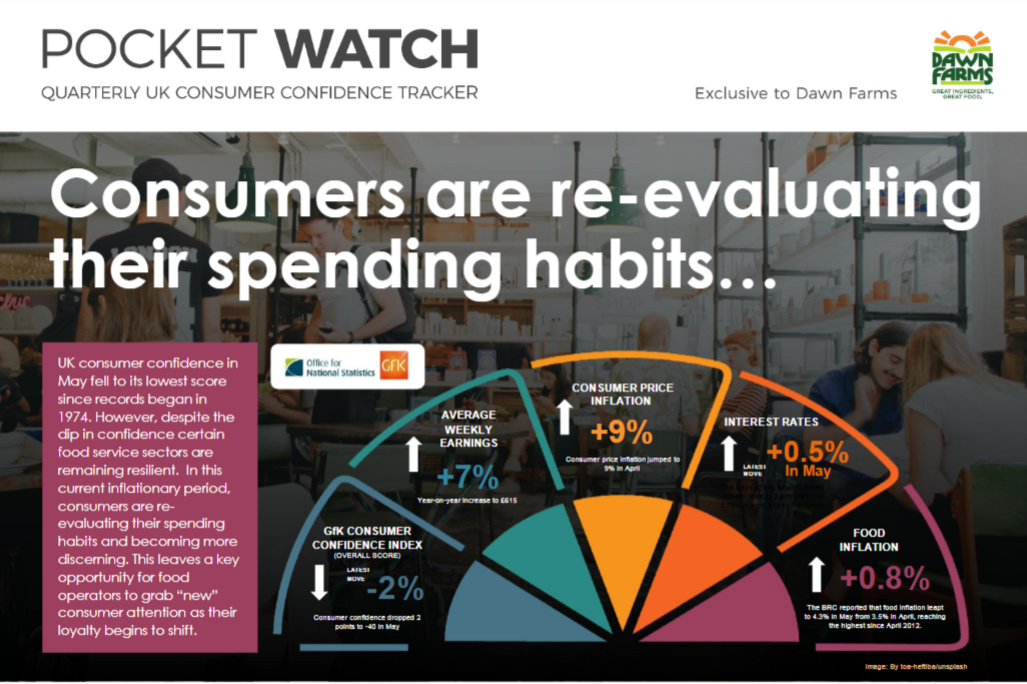 02 Consumer Confidence Tracker
UK consumer confidence in May fell to its lowest score since records began in 1974. However, despite the dip in confidence, certain food service sectors remain resilient. In this current inflationary period, consumers are re-evaluating their spending habits and becoming more discerning. While there are various challenges facing the industry there is also an opportunity to grab "new" consumer attention by addressing relevant need states. Learn more in this in-depth, exclusive report created by Dawn Farms.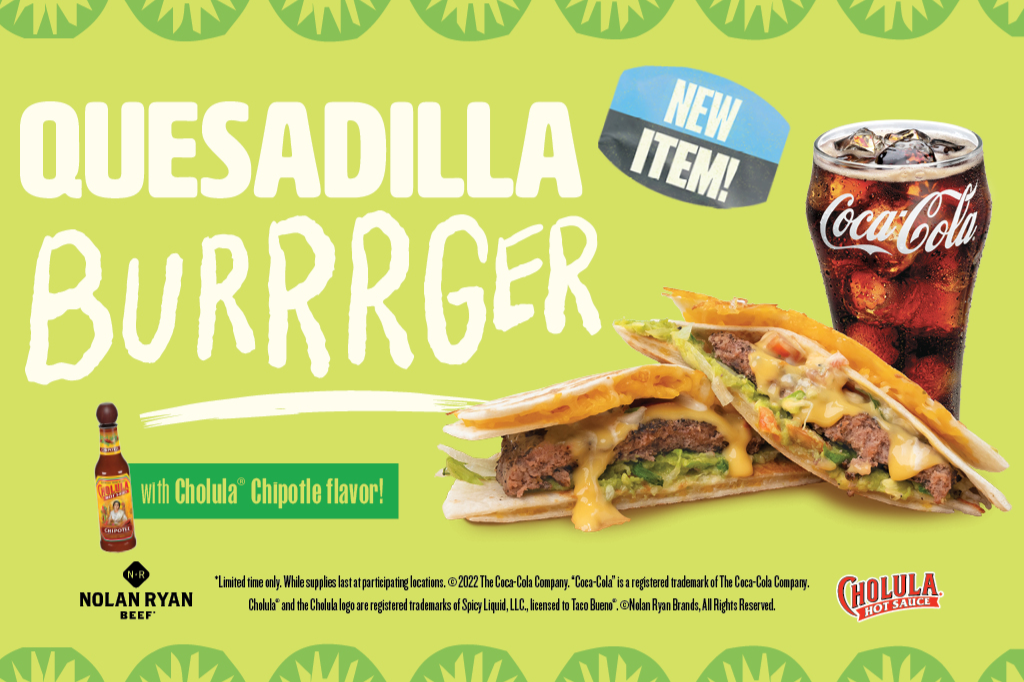 03 New Launches in the USA
Taco Bueno's new Quesadilla Burrrger brings together the best of both worlds with a beef patty, pico de gallo, guacamole, shredded lettuce, queso and Cholula chipotle ranch dressing between two grilled cheese quesadillas. Starbucks has debuted its new Chicken, Maple Butter & Egg Sandwich for summer 2022 which features breaded white-meat chicken, fluffy eggs and maple butter on a toasted oat-biscuit roll. In addition, Fatburger has launched a Mike's Hot Honey Crispy Chicken Sandwich featuring breaded and fried chicken breast with bacon, pickles and Mike's Hot Honey.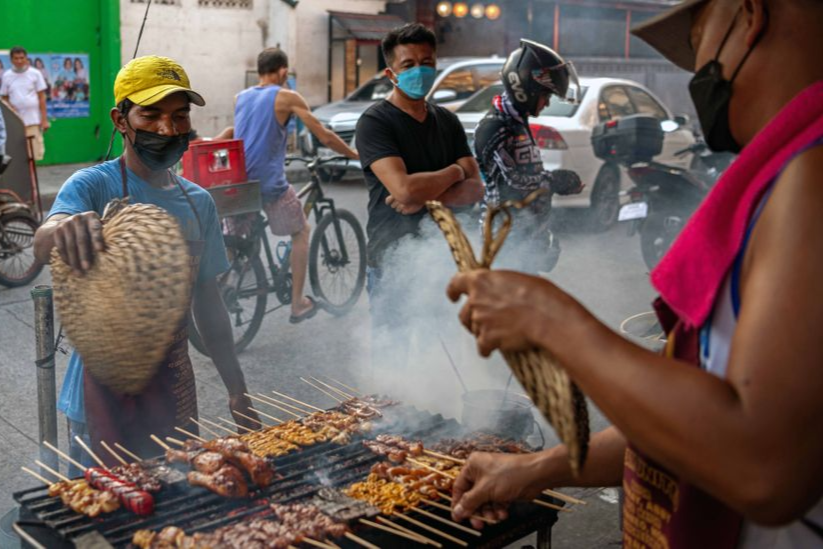 04 Sweet Flavours of Pinoy BBQ
As consumers crave more adventurous BBQ experiences, countries such as the Philippines are becoming more prominent on the global food front. The Philippines is known for having its own charcoal grilled delicacies with sweet and tangy flavours. Within Filipino cuisine, Pinoy BBQ is a traditional favourite. It is usually chicken or pork skewers marinaded in soy sauce, calamansi, banana ketchup and lemon soda, to create a sweet and savoury taste. Pinoy BBQ is an emerging flavour trend that rivals the likes of Teriyaki, Satay and American bastes.
05 Consumers Spending Smarter
According to a recent NPD Group study, consumers are shifting to "smart" spending strategies for foodservice. Rising prices are motivating British consumers to actively look for promotions and special prices when eating out, with 61% citing "affordable" menu prices as the driving force when choosing a place to eat. This leaves an opportunity for operators to offer value-led innovation.  Consumers are also making choices when it comes to what they are willing to spend their money on with more opting to trim costs on to-go coffee and snacks as opposed to cutting down on their lunch spend.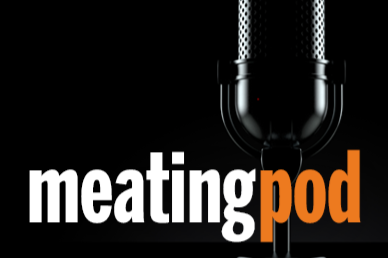 06 Shaping Plant-based Alt-Meat Market
As part of the recent IFFA show in Frankfurt, where exhibitors present innovations for sustainable and efficient production and packaging of meat and alternative proteins, ADM's president of savoury discussed 7 trends to watch in the plant-based alternatives market. These trends and their effect on the market is covered in-depth in the latest episode of Meatingplace's podcast.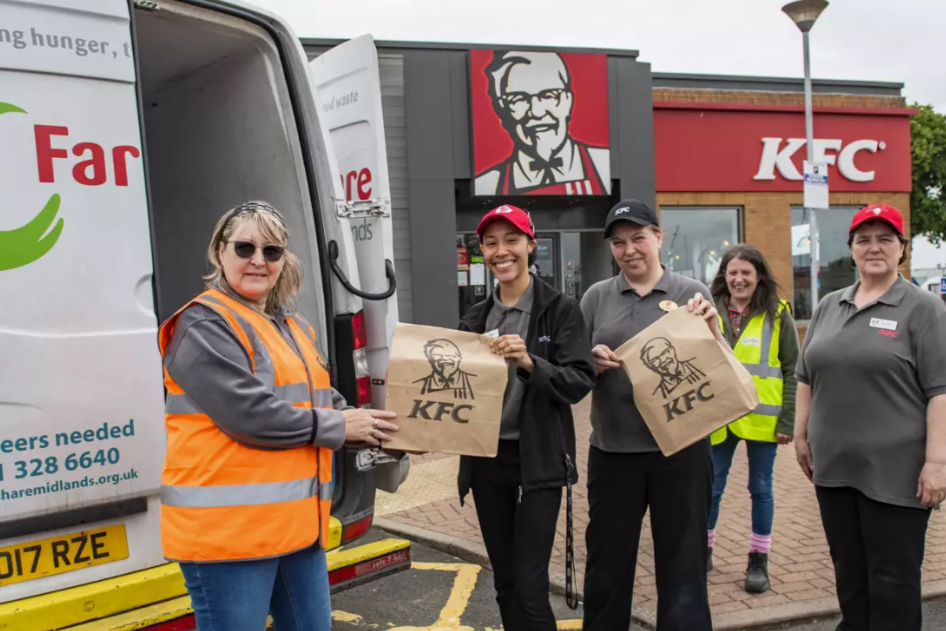 07 KFC x FareShare
FareShare has struck a deal with KFC to redistribute meals to communities in need across the UK, to help tackle rising cases of food insecurity. FareShare is the UK's biggest surplus food re-distribution group and the partnership is estimated to help deliver over four million meals a year. It will be enabled through the FareShare Go app, which links local charities and community groups with their nearest KFC restaurant. KFC will be redistributing five chicken items – original pieces, hot wings, mini fillets, fillets and Zingers – and collection will take place three times a week.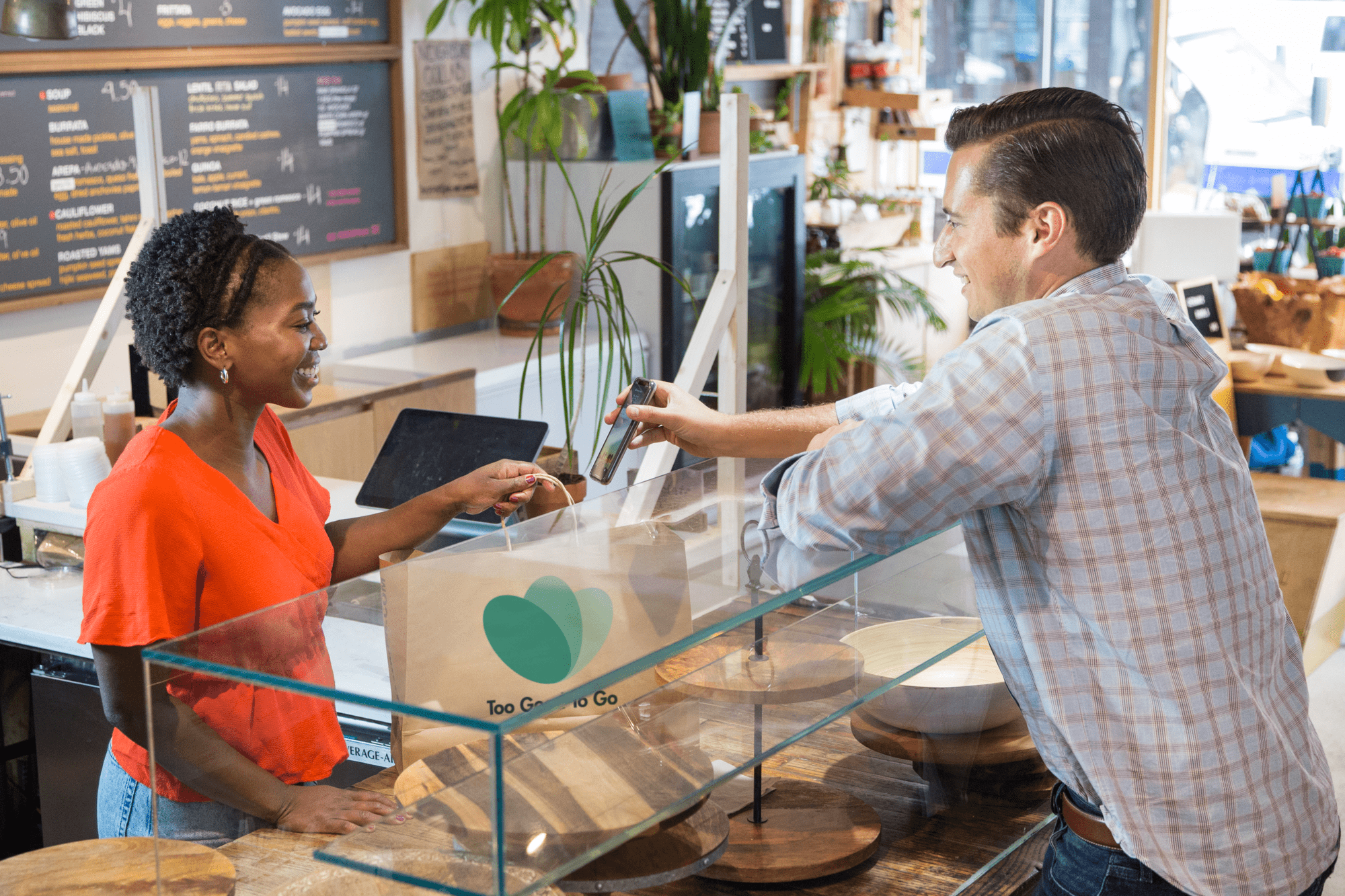 08 Update on Foodservice Recovery
Bord Bia has released a whitepaper titled, Update on Recovery: Irish Foodservice Forecasts and Outlook. The goal of this whitepaper is to update the foodservice industry in Ireland on the expected trajectory of ongoing growth. Notable trends in the report are relevant across Europe. QSR is seeing the strongest value regrowth post pandemic and price increases across foodservice have ranged from 10% to 20% in 2022 so far. Experts say to expect consumer sentiment to soften as we move into Q3 & Q4; meaning plan accordingly for slower growth and some "reset" of demand. 
09 Good Housekeeping Foods Awards
The 17th annual Good Housekeeping Food Awards recognise brands and products that the magazine's readers trust for quality, consistency and flavour, as well as the supermarkets and retailers that deliver on range, price, aesthetic, experience and customer service. M&S stole the show with multiple awards for Favourite Supermarket, Premium Supermarket Range, Wine Retailer, Organic Brand, and Storecupboard Hero Brand. Costa won Favourite Coffee Chain while Iceland won Favourite Online Grocery Service.
Dawn Farms, The Maudlins, Naas, County Kildare, Ireland
Click here to unsubscribe or to change your Subscription Preferences.