Click here to view this email in your browser.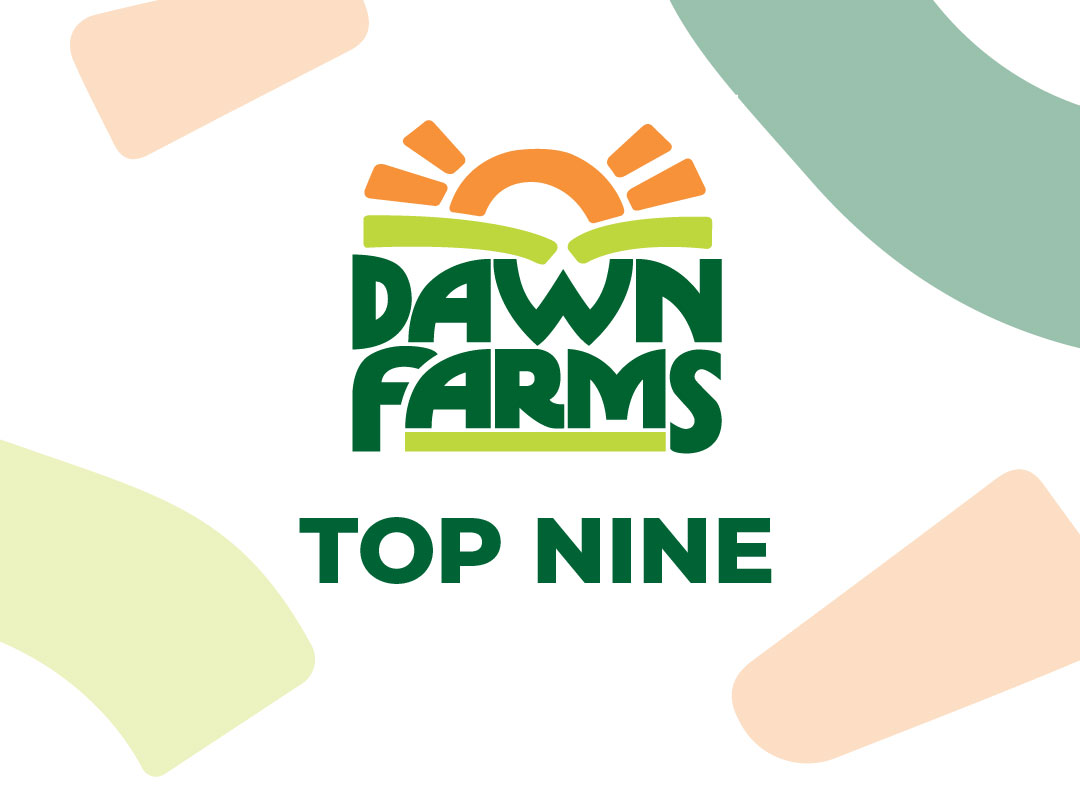 Global Update on Consumer,
Market & Menu Insights
Top Nine Issue 14 | 2022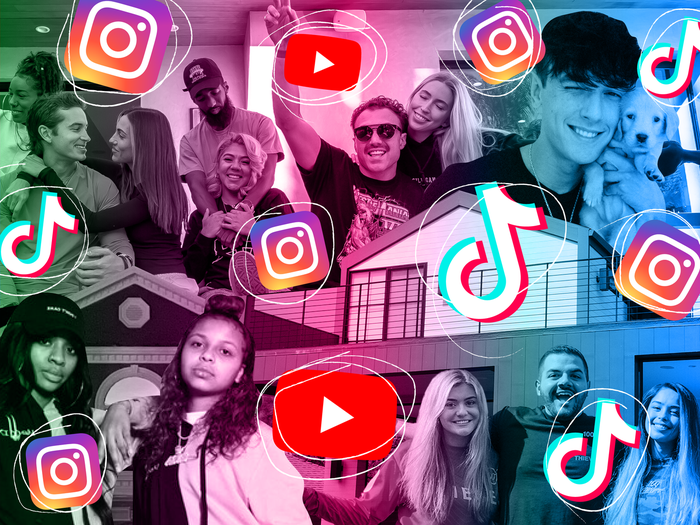 01 Trending on Social Media
This month on social media, Malaysian flavours such as rendang are a summer trend on Instagram. As consumers look for adventurous and exciting culinary experiences, fusion cuisine is beginning to trend. Le Bab, a viral London kebab chain, recently showcased their Turkish Korean Fried Chicken and Epicurious featured a mushroom Philly cheesesteak sub on their Instagram, adding to the growth of mushrooms being used as a protein. On TikTok, Greek Gyros with chicken and Mexican cuisine are gaining popularity during the summer months. Following the viral Jamaican Jerk chicken, it is natural to see more Jamaican recipes like brown stew chicken begin to appear.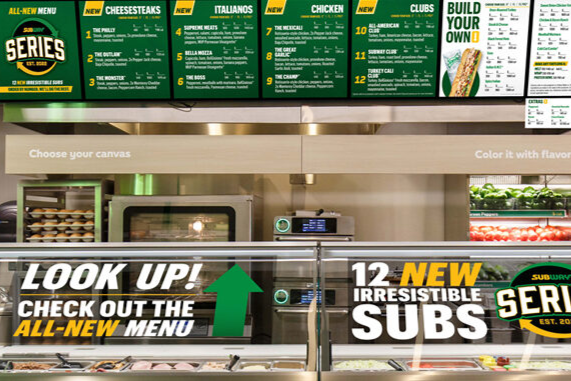 02 The New Subway Series
Subway U.S. has launched their latest menu collection of 12 subs called the "Subway Series". The sandwiches feature the new improved ingredients introduced in Subway's "Eat, Fresh, Refresh" campaign last year, including premium Italian deli meats, steak, fresh mozzarella, rotisserie chicken, avocado and several new ingredients. The Subway Series is divided into four groups: Italianos, Cheesesteaks, Chicken & Clubs, with three sandwiches falling into each group.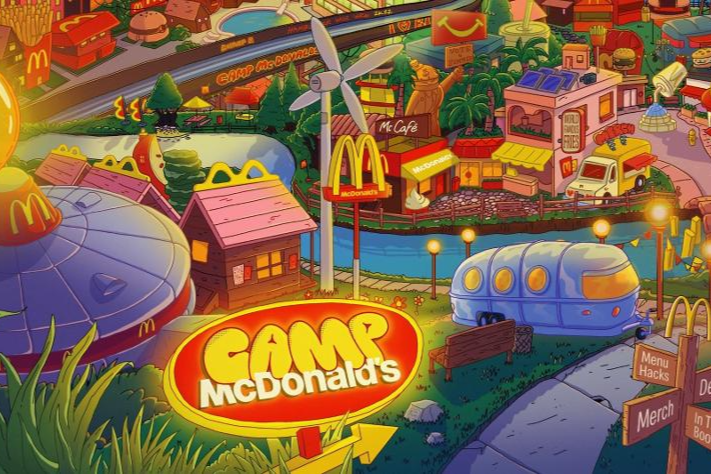 03 Welcome to Camp McDonald's
The use of mobile apps for restaurants has soared during the pandemic and McDonald's are tapping into this with their latest initiative called Camp McDonalds. This virtual summer event is available for app users in the U.S. and features food deals, menu hacks, music performances and limited-edition merch. The campaign kicked off last week and runs for 27 days with a calendar for the various offerings. Camp McDonald's comes as more companies work to direct more consumers to their app, particularly younger consumers for brand loyalty.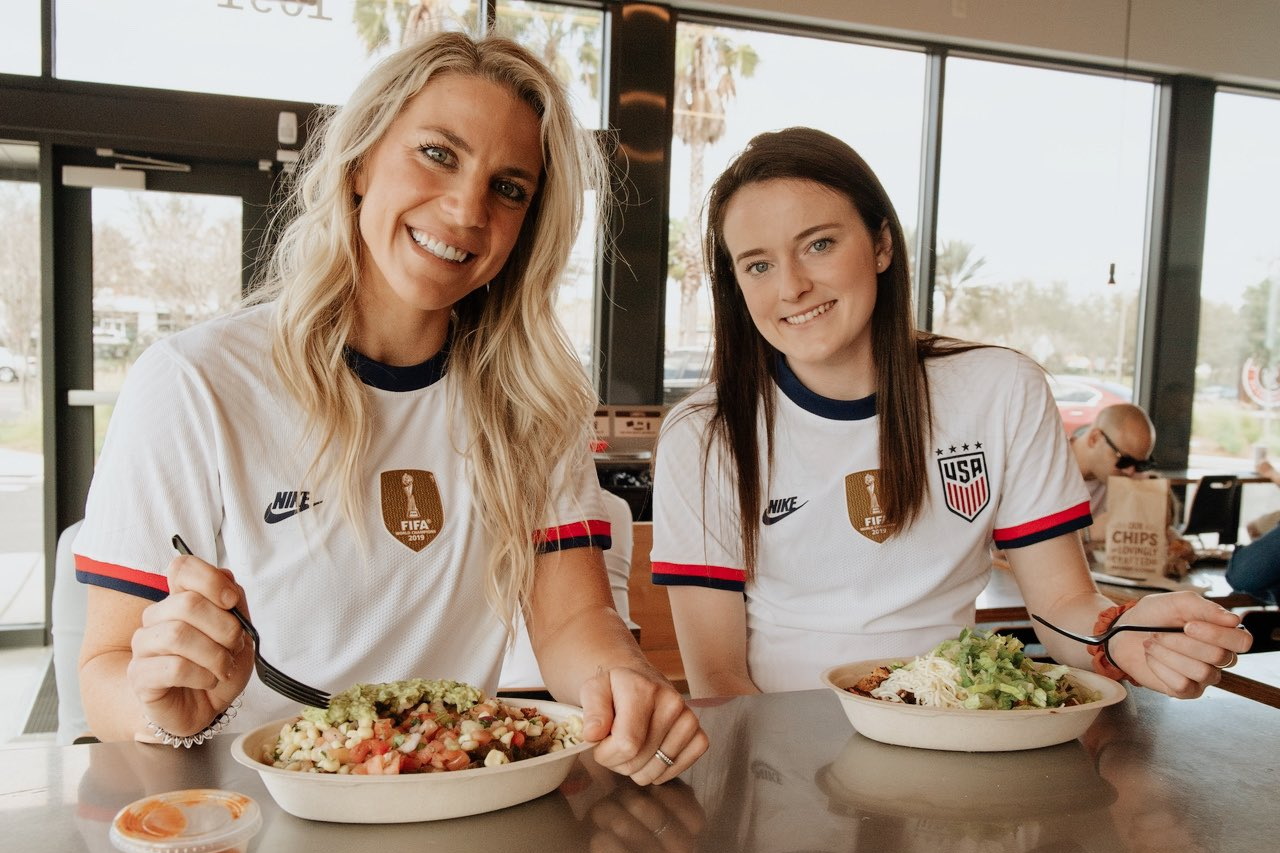 04 Chipotle's Winning Soccer Meals 
Chipotle has teamed up with U.S. soccer stars Rose Lavelle and Sophia Smith in the run up to the 2023 FIFA Women's World Cup and 2024 Summer Olympics. Fans will be able to sample their favourite training meals such as 'The Rose Lavelle' featuring chicken, brown rice, black beans, tomato salsa, roasted chili-corn salsa, lettuce, guacamole and a side of chipotle-honey vinaigrette and 'The Sophia Smith Bowl' made with chicken, brown rice, black beans, pinto beans, tomatillo-red chili salsa, roasted chili-corn salsa, sour cream and cheese. The new launch forms part of a wider campaign featuring a competition, videos and tips about overcoming physical and mental challenges on and off the pitch.
05 Morrisons Lower Impact Store
Morrisons has launched a 'lower environmental impact store' in Essex which features hundreds of loose and locally sourced products and plans to operate on 43% less Greenhouse Gas emissions than a standard store. Among the in-store initiatives is a wide range of no-plastic products, refillable containers, and a wide range of products supplied from within 35 miles of the store. The site itself features solar panels, rainwater harvesting, and facilities for customers to recycle. The store will also have no gas supply and run solely on electricity. The supermarket said the new store's environmental initiatives and design has the potential to be scaled across all Morrisons locations.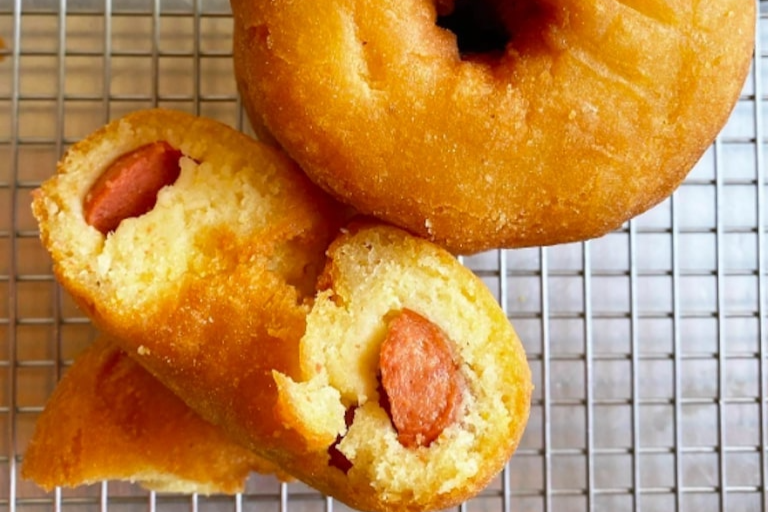 06 Innovative Summer Offerings
In the midst of summer launches, a few stand out amongst the rest. A unique innovation created by an independent bakery, a hot dog in a sweet corn donut served with a side of deli mustard for dipping. Another interesting menu launch, Dos Toros Taqueria has introduced Verde Chicken to add to a taco or bowl with crumbled queso fresco, corn salsa, guacamole and Tomatillo Ranch dressing. Lastly, Walmart has upgraded its pizza offerings with the addition of Marketside Flatbreads and Street Pizzas. The new limited-time pizza flavours include Mexican Street Corn Style Flatbread, Medium Nashville Hot Chicken Pizza and a Sausage Italian Street Pizza.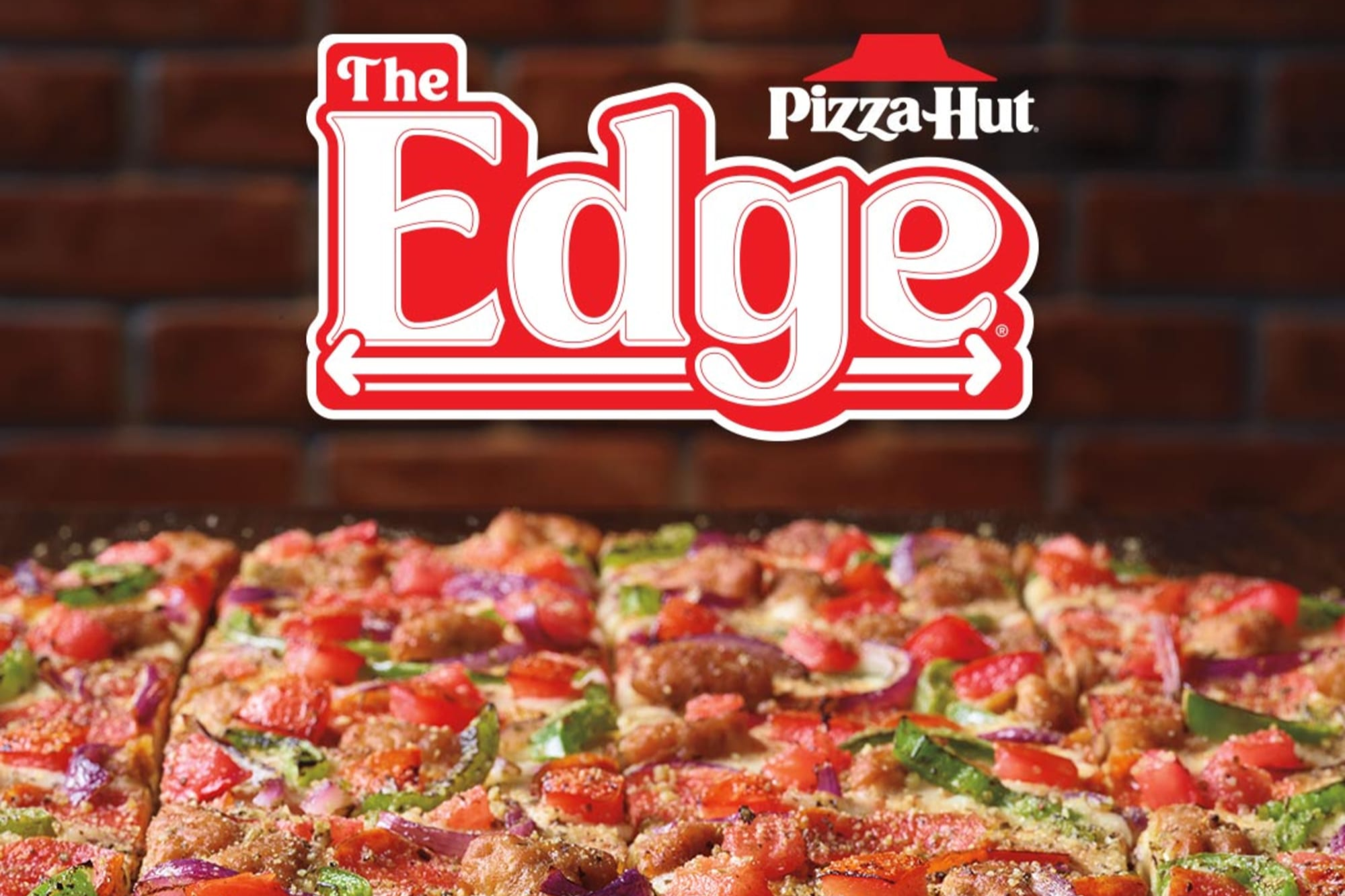 07 Pizza Hut Brings Back The Edge
Pizza Hut has relaunched their fan-favourite 'The Edge' pizza in the U.S. It is a thin-crust pizza with toppings all the way to the edge and comes in four varieties: The Ultimate with pepperoni, Italian sausage, green peppers, onions and Roma tomatoes; The Carnivore with pepperoni, ham, Italian sausage and bacon; Pepperoni Lover's with pepperoni; and a create your own.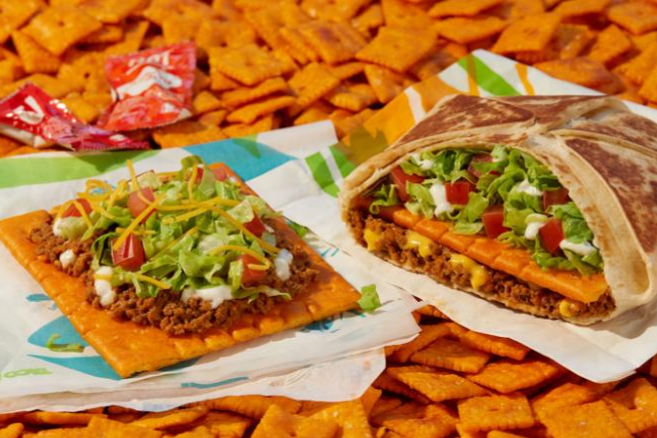 08 Taco Bell's New Big Cheez-It
Following the success of the Doritos taco shells, Taco Bell is working with another beloved American snack food. Taco Bell's new Big Cheez-It Tostada includes a Cheez-It 16 times the standard size along with layers ground beef, sour cream, tomatoes, lettuce and cheddar cheese. Customers can also add the Big Cheez-It to a Crunchwrap Supreme. The new launches are both nostalgic and modern for customers to enjoy for a limited time at a test location in California. 
09 Changes to Shopping Behaviours
UK shoppers are turning towards own-brand products amidst these inflationary times, according to sales figures from Sainsbury's and Tesco. Further data from Aldi revealed sales of store-brand groceries grew 2.9% over the past four weeks. More than half of supermarket items have seen price increases in the past year, according to Assosia research. Inflation is pressuring both consumers and retailers as major retailers try to stay competitive by matching discount retailer prices.
Dawn Farms, The Maudlins, Naas, County Kildare, Ireland
Click here to unsubscribe or to change your Subscription Preferences.