Click here to view this email in your browser.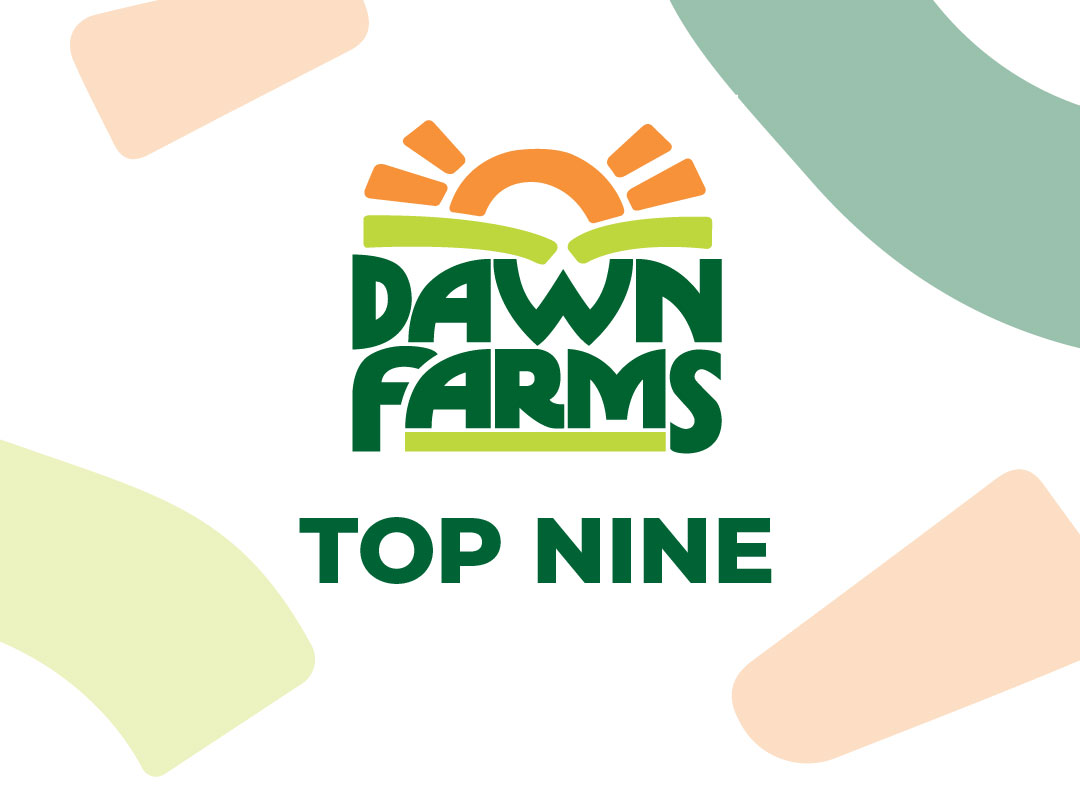 Global Update on Consumer,
Market & Menu Insights
Top Nine Issue 19 | 2022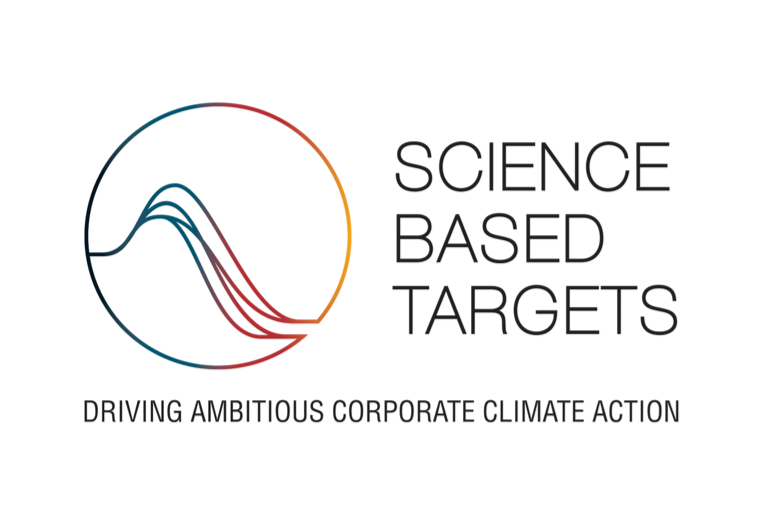 01 Science Based Targets Approved
Dawn Farms is proud to have had our emissions reduction targets approved by the Science Based Targets Initiative. We are now one of only 2,000 companies globally demonstrating our commitment to building a sustainable future by letting science dictate our course of action. Our targets developed with the Carbon Trust, cover our Scope 1, 2 and 3 GHG emissions and are on the 1.5C warming trajectory.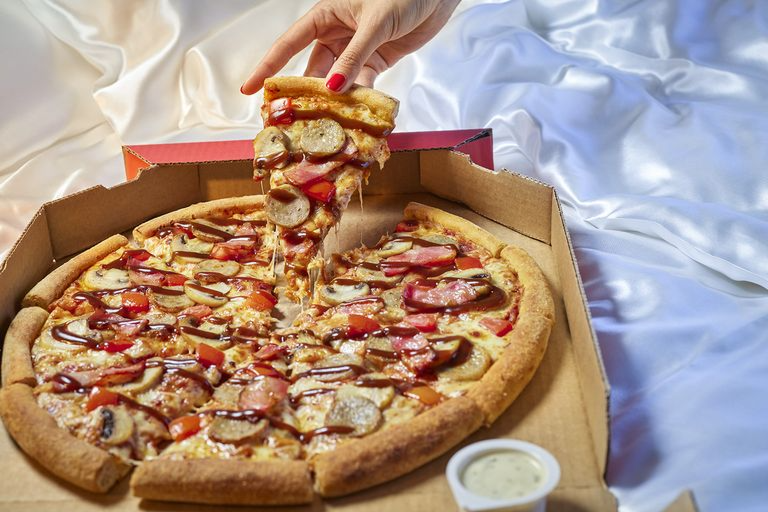 02 Heinz Pizza Collab & Beanz Bowls
Domino's UK has collaborated with Heinz on a new breakfast pizza. The new offering is a take on the classic English breakfast loaded with sausage, smoked bacon, mushrooms, chopped tomatoes and drizzled with either Sweet Heinz ketchup or Tangy HP brown sauce. Meanwhile, Heinz expanded into the frozen ready meals category with a debut of three flavours inspired by international cuisines. This new range of Herby Tomato, Fragrant Coconut and Smoky Chilli Beanz Bowls are aimed at young consumers looking for nutritional, cost effective and convenient meal options.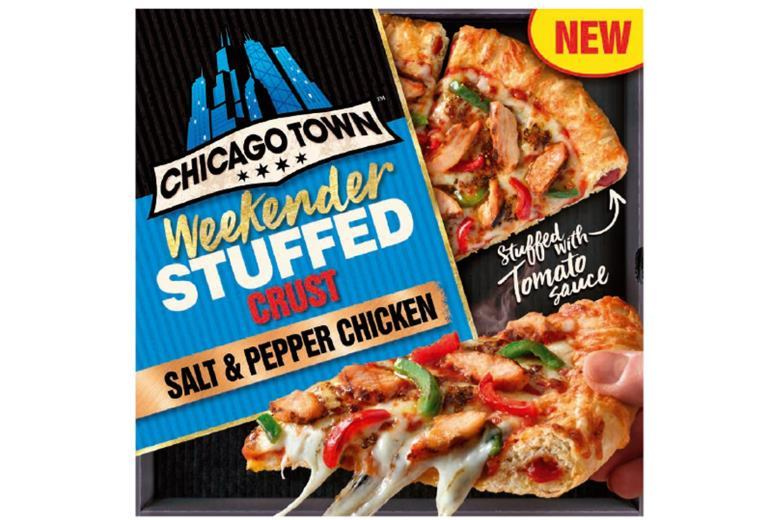 03 Chicago Town's Trend-Led Launches
Chicago Town ramps up innovation with the introduction of seven new trend-led products. The flavour-packed Takeaway Weekender offerings include Salt and Pepper Chicken and Philly Cheesesteak and the new Deep Dish non-HFSS flavours are Chilli Pepper Crust with Picante Nduja and Black Pepper Crust with Peppered Cheesesteak. The brand has also launched a new Crispy Chicago thin base with two choices of toppings: Loaded Cheese and Sausage 'N' Pepperoni. Chicago Town's goal is to show how frozen food offers outstanding quality while helping manage household budgets.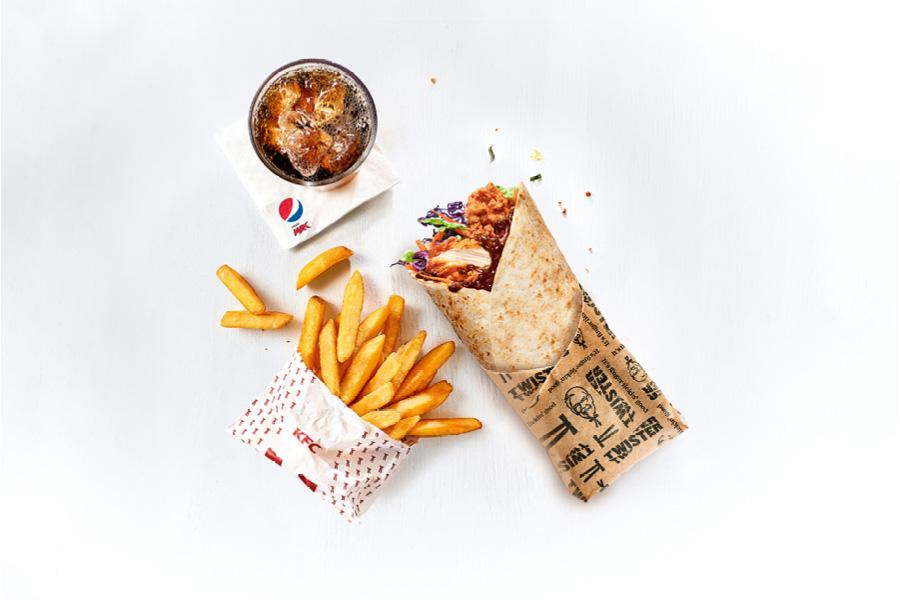 04 KFC Adds Korean BBQ Flavour
KFC has added a Korean BBQ flavour to its Twister Wrap line-up. The new product is all about street food flavours with the salty taste of dark soy and sweet molasses alongside gochujang, adding a hint of spice. The Korean BBQ Wrap will be available until mid-November and will replace the Kentucky Mayo Wrap as the Twister Wrap of the Day on Mondays.
05 Inflation Amongst QSRs in the States
From McDonald's to Domino's Pizza, big chain operators are raising prices and shrinking portions, according to Financial Times. This is not keeping diners away as even a steeper rise in grocery bills can make eating out a relative bargain. At McDonald's, same-store sales in the US rose nearly 4% in the second quarter. The gain was driven mainly by price increases - which were in the "high single digits". Rival Burger King has reduced the number of chicken nuggets from 10 to eight pieces per order. Domino's Pizza has raised the price of its popular Mix & Match delivery deal by a dollar to $6.99. Grocery prices jumped 13.5 per cent year on year in August, compared with an 8% rise in restaurant food prices, according to the Labour Department. A Big Mac in the US stood at $5.15 in June, according to The Economist's Big Mac Index. That is 30 per cent higher than a decade ago. The federal minimum wage has remained unchanged at $7.25 an hour since 2009.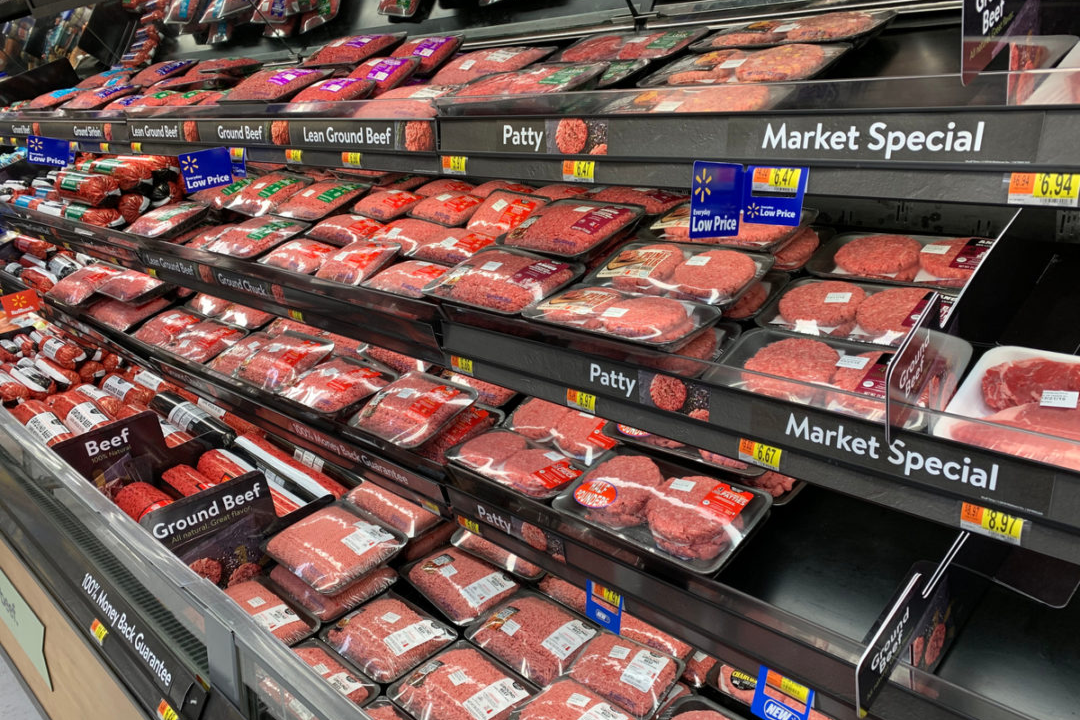 06 Walmart Invests in Premium Beef
Walmart, America's largest grocer by revenue, has invested in Sustainable Beef, a company led by ranchers and beef producers, as more consumers opt for higher quality meats. The minority stake will ensure the retailer has a more consistent supply of better beef cuts. Walmart's strategy is to invest in producers that are more sustainable and reliable. Customers share that the biggest point of differentiation is they want to know where their fresh product and meats come from. Walmart also found that customers expect more from their food despite watching their budget.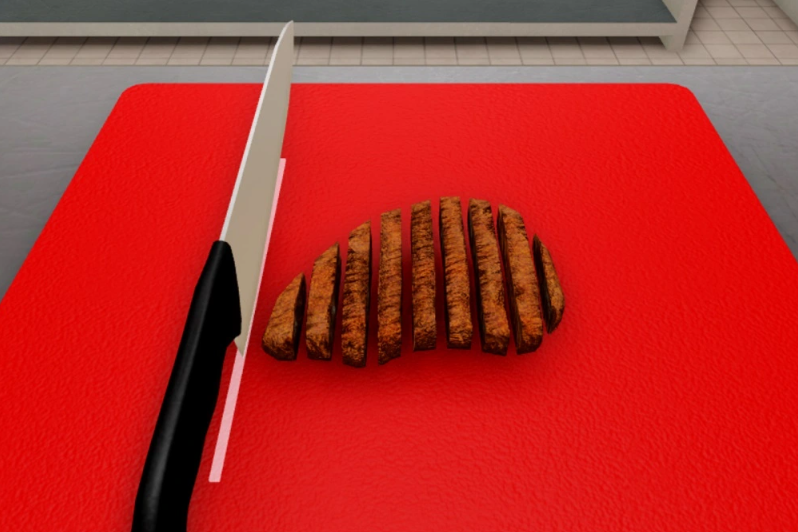 07 Chipotle Launch in the Metaverse
From mid-September, the 30 million Chipotle Rewards members and Roblox users gain early access to its new Garlic Guajillo Steak at Chipotle restaurants across the U.S. and Canada, and virtually in the Metaverse. The brand's latest innovation featuring tender cuts of steak, seasoned with garlic and guajillo peppers, is the first restaurant brand to officially launch a new menu item in the metaverse, debuting via the Chipotle Grill Simulator experience on Roblox. The simulation is designed to enhance guests' tasting experience in real life, blending real and digital life experiences.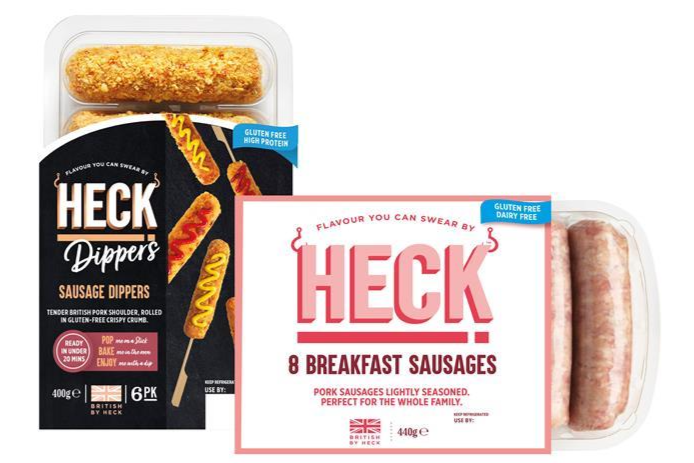 08 Heck's Autumn Product Range
HECK has launched a range of new products this Autumn. New sausage products include breadcrumb-wrapped dippers that resemble a mix between sausage rolls, American-style corn dogs and chip-shop staple, battered sausages. The new lightly seasoned breakfast sausage with a slightly lower pork content offers a value option while their expanded 60/40 flexitarian range now has a Chicken, Red Pepper & Feta and Chicken, Minted Pea & Spinach flavour varieties. Following the limited edition Steak & Butter Burger it launched earlier this summer, the brand is introducing Steak & Butter Meatballs.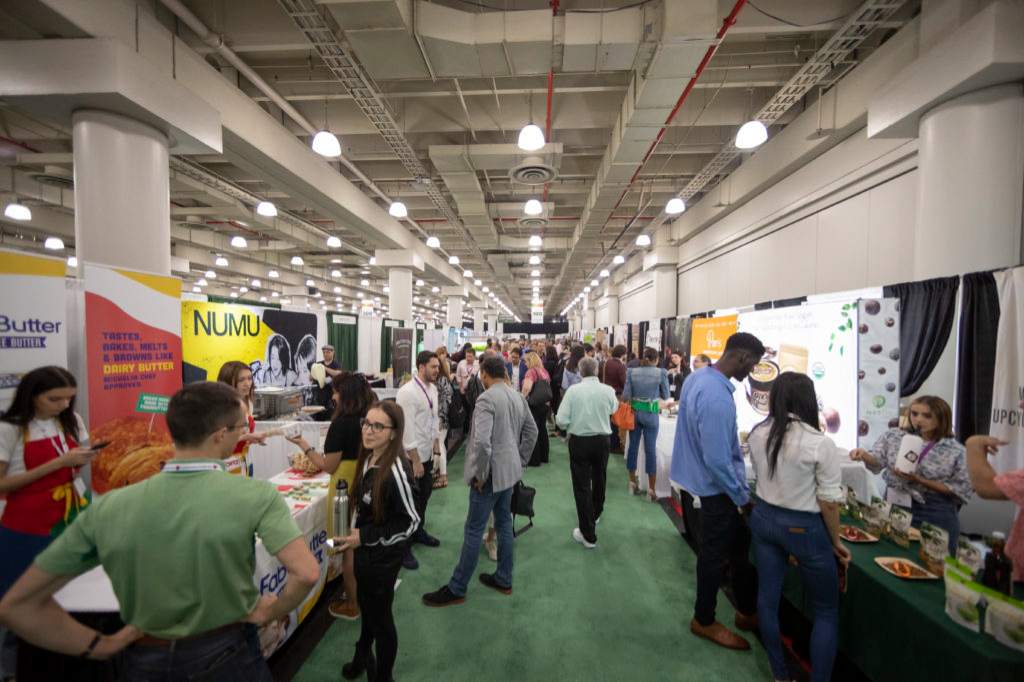 09 Plant-based Trends from the Expo
The third Plant Based World Expo took place in NYC on September 8 and 9, 2022 where attendees at the 100% plant-based industry event enjoyed new products and informative speakers. Trends on display included mushroom-based meats, snacks and jerky, plant-based toona and salmon, functional foods and beverages and convenient and accessible frozen and prepared entrees from companies such as Strong Roots and Wicked Foods with our very own Plant Deli Vegeroni included on the pizza range. Dawn Farms will be exhibiting at the Plant Based World Expo at the Olympia in London from November 30 to December 1st. 
Dawn Farms, The Maudlins, Naas, County Kildare, Ireland
Click here to unsubscribe or to change your Subscription Preferences.