Having trouble viewing this message? View in web browser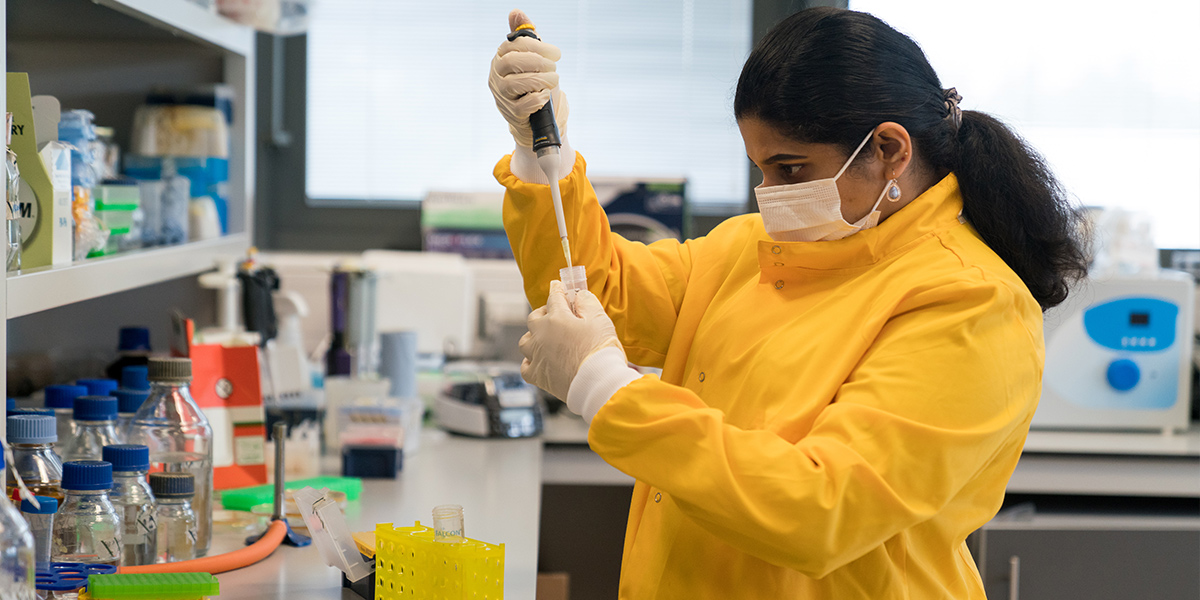 Welcome to NTU's Alzheimer's, Dementia and Parkinson's donor newsletter 
Welcome to the September edition of our newsletter. 

Thank you for supporting Alzheimer's, Dementia and Parkinson's (ADP) research at Nottingham Trent University (NTU). Your much appreciated donation allows our team to work in innovative and collaborative ways to fight back against these debilitating diseases and find treatments that will save lives.

We wanted to update you on some of the latest news from our ADP team and share some of the recent successes your gift has made possible. 

If you're interested in further supporting our mission you can contact our Fundraising team by emailing giving@ntu.ac.uk, or donate through our website.
Sharing our research globally 
Dr Elisabetta Verderio Edwards and Dr Elisa Tonoli, members of the ADP research group, attended the International Society for Extracellular Vesicles (ISEV) conference in Lyon (25 – 29 May 2022), a conference aiming to connect extracellular vesicle (EV) researchers globally. This huge annual event is attended by researchers promoting top quality research in the field. Dr Elisa held a Biochemical Society award covering her attendance at the conference and she presented her work on Mesenchymal Stem cell – Extracellular vesicles (MSC-EV) and how these can be used to design and investigate a novel therapeutic approach for Alzheimer's disease. 
Dr Elisabetta was also selected to give a prestigious talk on EV, generating quite a lot of interest on our research at NTU.
Record summer temperatures didn't stop our young donor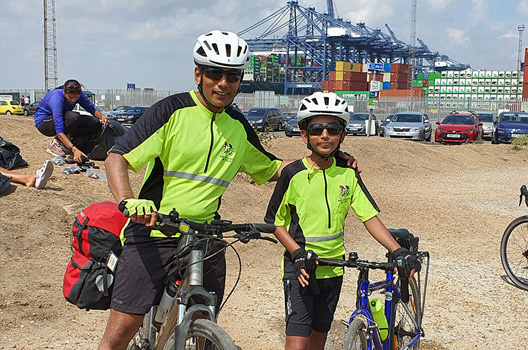 12-year-old Ethan D'Sa was inspired to take part in a fundraising cycle ride after his grandfather was sadly diagnosed with Dementia and Parkinson's disease. Explaining why he took part, Ethan said: "Because of my grandfather, Alzheimer's and Parkinson's disease are medical conditions very close to my heart." Read the full story here.
Walking the length of Hadrian's Wall for a worthy cause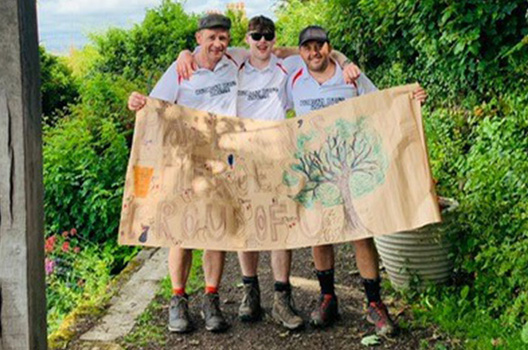 Did you know that it's World Alzheimer's Month? We caught up with Pete, Tommy and Denys who shared their inspiring story on conquering the length of Hadrian's Wall to raise money for Alzheimer's, Dementia and Parkinson's Research at NTU. Read the full story here. 
Dr Elisa Tonoli is a Research Fellow in Associate Professor Elisabetta Verderio Edwards' group at the Centre for Health, Ageing and Understanding Disease (CHAUD) in NTU's School of Science and Technology. Her specialism is extracellular vesicles and how they can be exploited from basic research to dementia therapy.
She has worked in the Dementia area for over 10 years now, previously working at the National Centre for Alzheimer's and Mental Diseases in Brescia, Italy before joining NTU in 2015 doing a PhD in Neuroscience. 
Elisa's PhD was supported by the John Turland scholarship formed by NTU's legacy funds, and after that she was employed mainly through externally funded projects. The lab of Elisabetta Verderio Edwards received international support from various prestigious sources, and more recently Professor Tony Marmont's personal philanthropy has supported her work with match funding from NTU.
What gets her up in the morning, we asked? "Knowing that I will 'try my best to leave this world a little better than I found it' (Lord Robert Baden-Powell)". 
Some of the other amazing work we do at NTU 
As well as leading the fight against ADP, we're also working on cutting-edge cancer research and creating more opportunities to train and inspire the outstanding legal professionals of the future through our award-winning Legal Advice Centre. 
Visit our website to discover how you can support these causes.