Having trouble viewing this message? View in web browser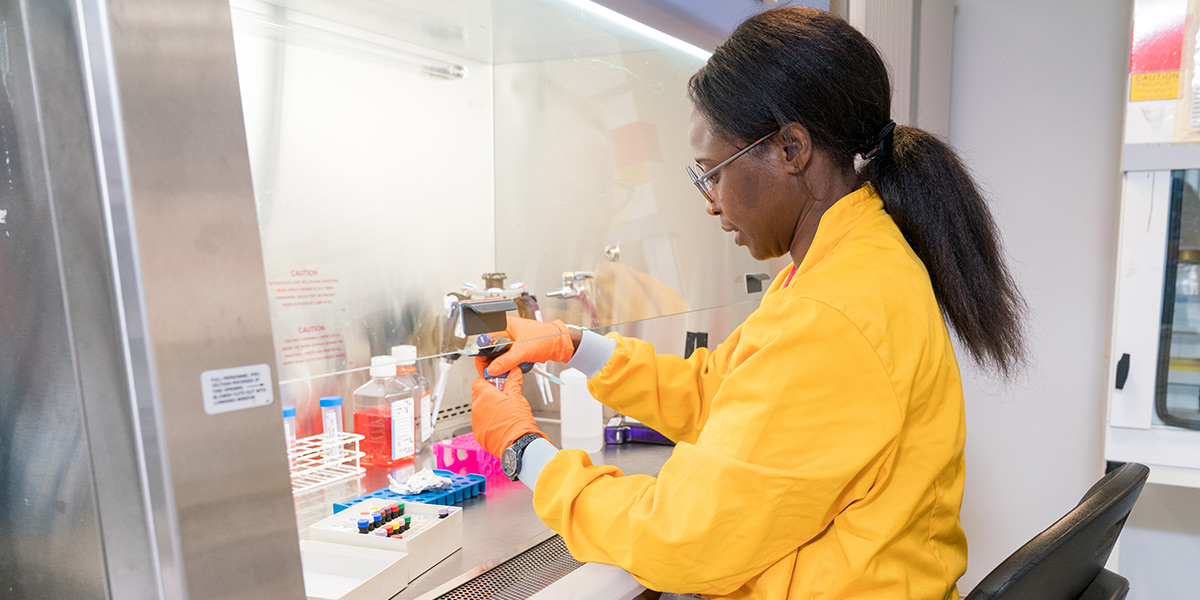 Welcome to the John van Geest Cancer Research Centre newsletter
Thank you for supporting the John van Geest Cancer Research Centre (JvGCRC) at Nottingham Trent University (NTU). Your much appreciated donation allows our team to work in innovative and collaborative ways to fight back against cancer and find treatments that will save lives. 
Welcome to the first edition of our newsletter, and once again thank you for your support.
I'm Professor Sergio Rutella, the new Director of the JvGCRC, and I joined the team in May 2021. I'm excited to share with you what our team has been working on, and what projects we have coming up. Our researchers are currently focusing on unmet clinical needs in the cancer field, including blood cancers, pancreatic cancer, colorectal cancer, and tumours of the nervous system, and are leveraging unique technological platforms to identify patient-specific vulnerabilities that can be targeted in the clinic to improve outcomes.
We work globally and collaboratively to turn discoveries into benefit for patients with cancer and the broader society. Please continue reading below for some of the latest news from our team and fundraisers. 
A new mass spectrometer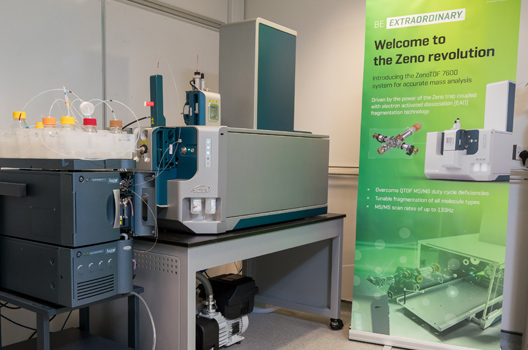 The JvGCRC has taken delivery of an amazing new piece of instrumentation, a mass spectrometer. Dr David Boocock, head of the laboratory where the machine has been installed, said: "The latest generation Sciex ZenoTOF 7600 is a huge upgrade to the facility and this is incredibly exciting. A mass spectrometer is essentially a very advanced weighing machine, but instead of weighing things we can see, it measures molecules – from drugs to the very building blocks of our body – such as incredibly complex large molecules like proteins.
"This incredible investment of almost half a million pounds by NTU enables us to look deeper and run samples more rapidly than ever before." Find out more.
Cracking the cancer code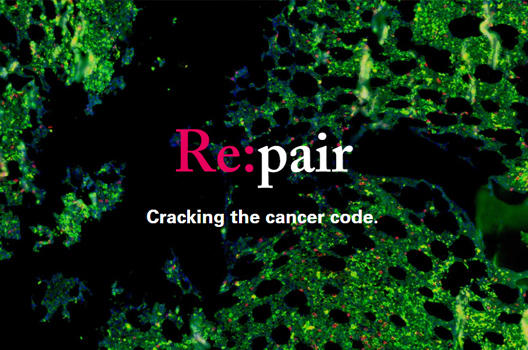 Acute myeloid leukaemia (AML) is one of the most aggressive types of blood cancers – with just one in five patients surviving beyond five years of their diagnosis. For patients that don't respond well to chemotherapy, the life-expectancy is just four months. Currently, we do not properly understand why some cancer therapies are unsuccessful, making it difficult for clinicians to administer the right treatment to each cancer patient.
Researchers from the JvGCRC are tackling this. We're investigating the use of a patient's own immune system to fight cancer – a process known as immunotherapy – and conducting research into the genetic profile of tumours. Find out more.
A cyclist going the extra mile to support our cancer research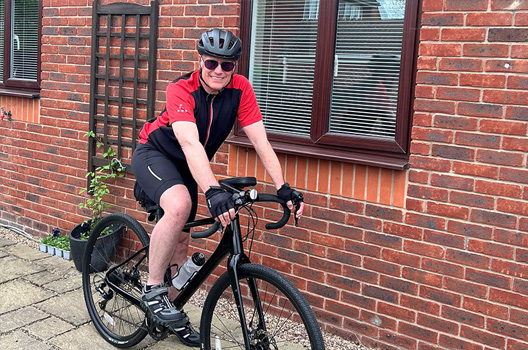 It's World Cancer Research Day tomorrow so we thought we'd share how Tony Pottle achieved his goals to raise money for a worthy cause, do something out of respect for his close friends he'd lost to cancer, and hopefully get fitter in the process. He successfully completed a 100-mile cycle ride to raise funds for the JvGCRC. Read the full story here. 
How the loss of a close friend inspired a fundraising campaign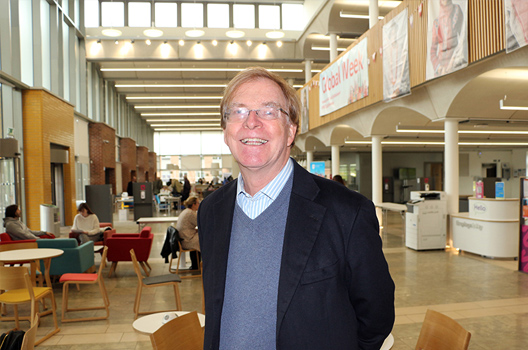 In 2014, Chris Radford lost one of his closest friends to prostate cancer. This pivotal event made him aware of just how prevalent the disease was for men of his age, and how little his peers knew about the risks. Wind forward eight years, and Chris has raised and donated over £30,000 to the JvGCRC. Read the full story here.
Silvia Ottaviani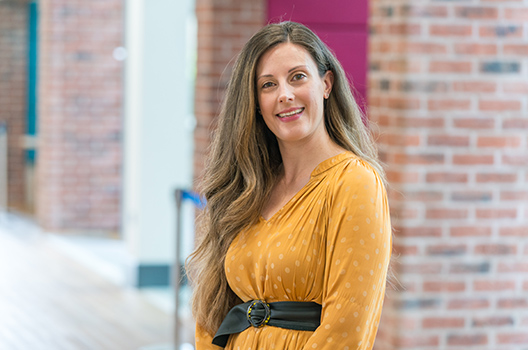 Silvia is a Senior Lecturer in Molecular Cell Biology at NTU and a Junior Group Leader at the JvGCRC. She joined the team in March 2022 and is currently finalising the set-up of her laboratory. Her research interests are in the field of non-coding RNAs in pancreatic cancer, a deadly disease with limited treatment options. Her aims are to identify novel targets for therapy for this disease and ultimately improve the life expectancy of these patients.  
Her favourite part about the job? "I love that we have a dedicated cancer building where we can focus our research on different aspects of this disease, with the most cutting-edge equipment. I cannot wait to see what we can achieve together."
Edwin Chen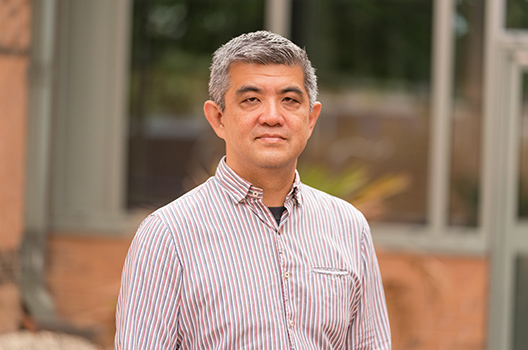 Edwin is a Principal Investigator for the JvGCRC with a research focus on understanding the molecular and cell biology of blood cancers, particularly on what occurs within our blood stem cells in the bone marrow to make them become cancerous. His research group focuses on a class of blood cancers, and they have made several discoveries into the molecular events that drive their formation.
His favourite part about the job? "I believe the collaborative nature of the JvGCRC is what makes it special. I am surrounded by experts who study blood cancers as well as solid tumours, and the culture here really encourages us to seek each other out to collaborate and take advantage of each other's expertise."
Some of the other amazing work we do at NTU 
As well as leading the fight against cancer, we're also exploring new and innovative research methods to bring about change in the prognosis of Alzheimer's, Dementia and Parkinson's, and creating more opportunities to train and inspire the outstanding legal professionals of the future through our award-winning Legal Advice Centre. 
Visit our website to discover how you can support these causes.